How to Prepare for TS ICET 2022 Mathematical Ability?
How to Prepare for TS ICET 2022 Mathematical Ability? - Kakatiya University, Warangal will conduct TSICET 2022 on behalf of TSCHE, Hyderabad in August 2022. TS ICET is a state-level MBA entrance exam for admission to the State Universities or Colleges of Telangana. The motive behind conducting TSICET is to check candidates' analytical, communication, and mathematical skills. Candidates must start their TS ICET preparation as early as possible.

The syllabus of TSICET 2022 specifies that there are three sections Mathematical Ability, Communication Ability, and Analytical Ability. The communication section will carry a total of 50 Marks and Mathematical and Analytical Abilities will carry 75 marks each. While preparing for TS ICET 2022 Mathematical Ability section candidates can follow the provided tips, which will help them to complete the whole syllabus in minimum time.
Latest Updates for TSICET
Stay up-to date with TSICET News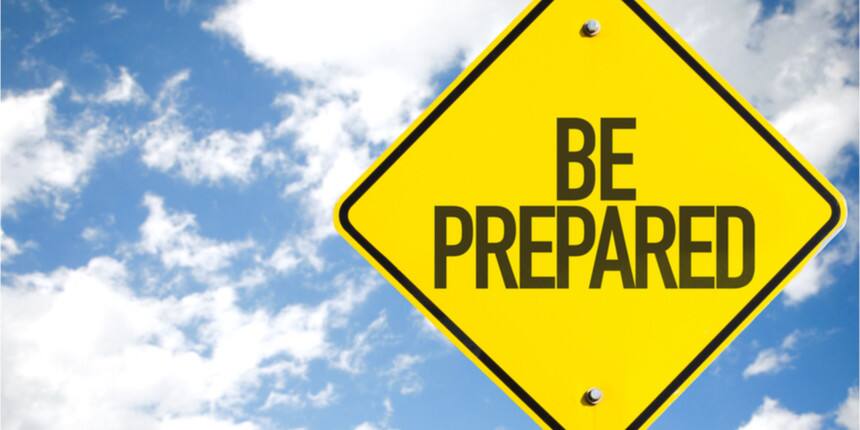 TS ICET 2022 Mathematical Ability Exam Pattern
The Mathematical Ability section will consist, of a total of 75 questions. Each question of the Mathematical Ability section will carry one mark, similar to the Analytical Ability section. There is a difference between these sections which is, Analytical Ability is easier than Mathematical Ability. Basically, questions asked in the Mathematical Ability section are a bit time-consuming as compared to Analytical Ability and it tests the candidate's basic and mathematical aptitude.
Exam Pattern of TS ICET 2022 Mathematical Ability
| | | |
| --- | --- | --- |
| Mathematical Ability | Number of Questions | Number of Marks |
| Algebraical & Geometrical Ability | 35 | 35 |
| Arithmetical Ability | 30 | 30 |
| Statistical Ability | 10 | 10 |
| Total | 75 Questions | 75 Marks |
TS ICET Topic Wise Syllabus for Mathematical Ability
From three topics the questions will be asked in the Mathematical Ability section of TSICET 2022. Candidates should cover all the topics mentioned below chapters.
Arithmetic Ability - Questions will be asked from Ratio and Proportion, Law of indices, Numbers and divisibility, Surds, Rational Numbers, LCM and GCD, Profit and Loss, Percentages, Pipes and Cisterns, Partnership, Distance and work problems, Time, Mensuration, Areas and Volumes, Modular Arithmetic.

Algebraical and Geometrical Ability - Questions will be asked from Relations and Functions, Tautologies-Sets, Trigonometry, Applications-Equations of a line in different forms, Binomial Theorem, Progressions, Notion of a limit and derivative, Matrices, Triangles, Lines, Circles, Quadrilaterals, Coordinate Geometry.

Statistical Ability - Questions will be asked from the following topics, Mean, Median, Mode, Frequency distributions, Correlations, Standard Deviations, Simple Problems on Probability.
Top Colleges in India offering MBA
How to Improve Mathematical Ability Skill?
Check out some useful tips and suggestions on improving mathematical skills. One can apply these while preparing for TSICET 2022 Mathematical Ability preparations.
Focus on Understanding Concepts - While attempting maths problems, one can memorize formulas and rules to solve a question. It doesn't mean that they have understood the underlying concept behind what they are doing. While attempting maths problems one should think and understand about what, why, and how they are solving it through this they can focus and understand the concept immensely.

Go Over New Concepts and Solve Problems - One should study with their textbook and pay attention in class as much as they can. Taking new topics and solving problems can lead to confusion and frustration. One should work and do practice as much as they can on the prescribed Mathematical Ability syllabus. Through this, they can easily absorb what they are learning.

Solve Extra Problems - Practice makes perfect, even with Maths. If candidates are struggling with any particular topics or problems, then they can improve them by solving additional problems.

Study Online - While preparing for the TSICET entrance exam, one should refer to the online study material because of the vast syllabus. Through this candidates can analyze their speed and accuracy level.
Top MBA Entrance Exams
Questions related to TSICET
Showing 2381 out of 2381 Questions