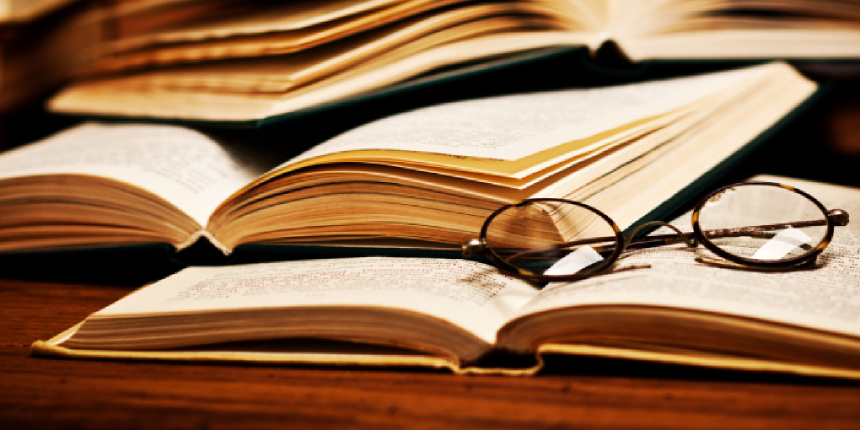 TS ICET Syllabus 2019 - The management aspirants who want to appear for Telangana State Integrated Common Entrance Test must check the syllabus of TS ICET 2019 to prepare for the exam. Kaktiya University, Warangal on behalf of TSCHE, Hyderabad, will conduct the exam on May 23 & 24, 2019 in two slots in online mode. Candidates are advised to prepare for it as per the TS ICET 2019 syllabus. The TS ICET exam is conducted admission to MBA/PGDM programmes offered in the state universities and colleges of Telangana. The applications are likely to start in the first week of March 2019. In this article, candidates can check the entire TS ICET syllabus 2019 and other details related to it such as exam pattern, marking scheme, etc. 
MBA/PGDM Admissions Open 2019
SOIL School of Inspired leadership
It's a good idea to understand the exam pattern before knowing its syllabus. Let's have a look at the overall exam pattern of TS ICET 2019. 
TS ICET Exam Pattern 2019
Event

Date

Conducting Mode

Online

Test Duration

2:30 hrs (150 mins)

Total no. of Questions

200

Total Marks 

200

Type of Questions

Multiple Choice Questions

Exam Sections

Analytical Ability

Mathematical Ability

Communication Ability

Marking Scheme

One Mark for every correct answer

No Negative Marking
As there is no negative marking, candidates can attempt as many questions as they can. Candidates are advised to make their preparations for the exam as per the TSICET syllabus 2019. It will allow them to cover all the topics under each section. Let's check section-wise syllabus of TS ICET 2019. 

TS ICET Syllabus 2019 - Analytical Ability


Analytical Ability

Data Sufficiency

Data Analysis

Date, Time & Arrangement Problems

Problem Solving

Tables and Graphs

Calendars and Clocks

Sequences and Series

Bar diagram

Blood Relationships

Numbers and alphabet

Pie Chart

Arrivals and Departures

Missing number in a sequence

Venn Diagram

Seating arrangements

Coding and Decoding Problems

Passage

Symbol interpretation
TS ICET Syllabus 2019 - Mathematical Ability
Mathematical Ability

Arithmetical Ability

Areas and Volumes

Probability

Indices, Ratio and Proportion

Mensuration

Correlation

Surds

Modular Arithmetic

Standard Deviation

Numbers and Divisibility

Algebraic and Geometrical Ability Statements

Mean, Median, Mode

L.C.M. and G.C.D

Truth tables

Frequency Distributions

Rational Numbers

Tautologies-Sets

Statistical Ability

Ordering

Relations and Functions

Coordinate Geometry-distance between points

Percentages

Trigonometry

Triangles, Quadrilaterals, Circles

Profit and Loss

Polynomials

Plane geometry - lines

Partnership

Remainder theorem and consequences

Notion of a limit and derivative

Pipes and Cisterns

Linear equations and expressions

    

Matrices

Time and Distance

Progressions

Binomial Theorem

TS ICET Syllabus 2019 - Communication Ability
| | | |
| --- | --- | --- |
| Communication Ability | | |
| Vocabulary | Functional grammar for day-to-day communication | Functional grammar for business contexts |
| Terminology and concepts in computer and business contexts (letters, reports, memoranda, agenda, minutes etc) | Understand written text and drawing inferences | Reading and Comprehension |
The official syllabus hasn't been released yet. It's likely to be more or less the same this year. The same will be updated here if there are any changes. 

The University will conduct the TS ICET 2019 across 16 regional exam centres in Telangana on May 23 & 24, 2019. The state-level management entrance exam will be held in online mode. The application form of TSICET 2019 is likely to be available from the first week of March 2019 and the hall ticket of TS ICET 2019 will be available for download from the first week of May 2019. 
Questions related to TSICET