TS ICET 2022 Preparation Tips, Strategy and Guide
TS ICET 2022 Preparation Tips, Strategy, and Guide - Nowadays students start their exam preparation after applying for the exam. Somehow it is good for those who are all-time scholars in their past academic qualification. But experts say if one is determined to crack any exam then they should not wait for the season to come, they have to start their exam preparation right now.
Latest Updates for TSICET
3 days ago:

TS ICET 2022 registration without late fee payment extended till July 04. Apply here.

5 days ago:

TS ICET 2022 registration (without late fee payment) to close today. Apply now.

10 Feb 2022:

Kakatiya University will release the TS ICET 2022 application form in online mode soon.
Stay up-to date with TSICET News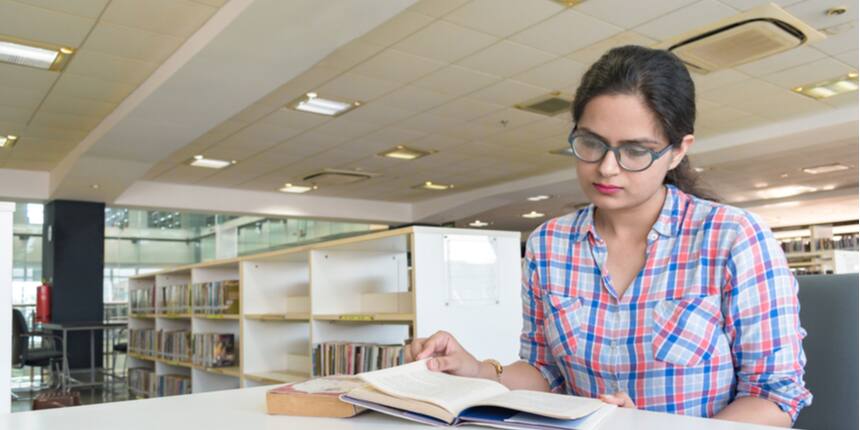 Although, TS ICET is a state-level entrance test which means one can expect a difficulty level little lower as compared to national level entrance exam i.e. CAT, XAT, or MAT. On this page, we are going to share a guide and preparation tips related to TS ICET 2022. Prior to making any timetable or any preparation strategy one should know all the sections and topics from which questions will be asked. Read the full article by Careers360 to know all about TS ICET 2022 Preparation Tips, Strategy and Guide.
Top MBA Entrance Exams in India
Get familiar with the syllabus and the exam pattern
Before starting preparations for TS ICET 2022, aspirants must make a clear understanding of the syllabus and exam pattern as it gives a clear vision about the weightage to various sections and paper structure. To ace an exam, it is necessary to have a systematic approach of preparation, and understanding of syllabus and exam pattern is the first step towards a well-ordered preparation plan.
Refer to good sources of study material
After getting familiar with the syllabus and the exam pattern, to proceed further for the preparation, aspirants need to refer to some good sources in order to have good study materials. Candidates should prepare from books that cover the major part of the syllabus of each section and clear all the basic concepts of a particular topic. Besides books, aspirants can also join online study groups for better understanding of the topics they are struggling with. Nowadays, online classes are also available for the preparation of competitive and entrance exams, so it is suggested that they can refer to these online facilities too.
8 min read
Mar 05, 2022
Read More
Also, check- TS ICET Exam Pattern 2022
Make a study schedule
To cover the whole TS ICET syllabus 2022, aspirants need to plan their day in such a way that it could help them to prepare for each and every topic of the TSICET syllabus, and for this, they have to make a good study schedule. But merely planning a study schedule will not help them to crack the exam they have to stick to their study timetable.
Note-Making during preparation
No doubt understanding a topic is the most important part of the preparation but remembering what you have understood from a particular topic is not a matter of less importance. Hence, to remember the thing for a long period of time, students are suggested that they should prepare short notes during their preparation. Also, they should jot down those points which create confusion in their mind in order to avoid any further confusion.
Practice from previous year question papers
To get more familiar with the type of questions that are asked in the TS ICET, candidates are advised to practice from previous year's TS ICET question papers. By practicing from previous year papers, students can analyze how well they have understood the concept and how even complex and difficult questions of the previous year's paper could be solved by the application of basic concepts they have studied earlier.
Mock Tests- The essence of preparation
Needless to say that the Mock test is the essence of preparation for any competitive exam. Students must understand what important role mock tests play during the preparations. TS ICET 2022 mock tests are designed in a similar format as that of the actual exam and provide you with the experience of the exam atmosphere. It does not only assist you to analyze your performance but helps you in building strategy and refining your techniques for exam preparation also.
Make optimum utilization of time
While attempting a mock test paper or practicing from previous year papers, aspirants must keep an eye on time. To crack any competitive exam with flying colors, it is speed and accuracy which has a great impact on your performance. Therefore, it is always suggested that one must learn to manage their time in such a manner which would help them to attend the paper more effectively.
Section-wise TS ICET preparation tips
Here are some tips and strategies are given to prepare for the different sections of TS ICET paper:
As per the paper structure, Analytical Ability is the Section-A of TS ICET and is there to check your logical thinking capabilities. Since the questions in this section are based on patterns, only consistent practice can make the aspirants ace this section. Even the most difficult questions could be cracked in this section if you are clear with the basic concept behind the questions. Learning shortcuts and tricks will add value to your preparation for this section.
After the Analytical Ability, it is the TS ICET Mathematical Ability that comes under Section-B of the paper. Under this section, the questions are asked to test your calculus skills. To score well in this section, one should start with the easy topics and gradually move to the complex topics so that they will be clear with their basic concepts. Since questions could be asked from any topic, therefore, it is advised that aspirants should cover all the topics and should not leave any topic unprepared. Solving plenty of previous year's questions would help you to build your confidence to ace this section. Important formulae and relevant shortcuts would lead you to have an edge over others, whereas, any guesswork while attempting the questions would make you lose your marks. Therefore, say a big no to any guesswork here.
Under section C of question paper, there comes the Communication Ability section in which questions are asked to check your language skill. To excel in this section, one must have a strong command on Vocabulary, Business and Computer Terminologies, Functional Grammar and Reading Comprehension. Aspirants are advised to refer to quality reading material in order to score good in this section.
Revise the syllabus
For the last months of preparation, aspirants should revise all the topics they have read for each subject during their preparation. At this time, the short notes they have prepared will come into play. Aspirants are advised to not touch any new topic during the last months of preparation as it could lead to anxiety among students..
Questions related to TSICET
Showing 2315 out of 2315 Questions