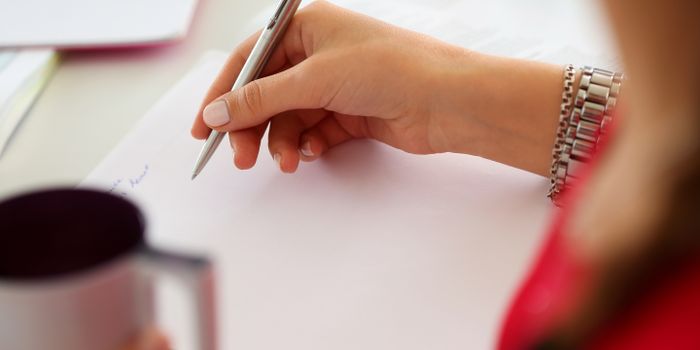 How to prepare for CAT without coaching - While commitment towards your MBA dream is a pre-requisite for scoring high in management entrance exams, the mode of preparation that you choose is also one of the major factors that play a vital role towards your success. Being one of the most coveted entrance exams- CAT is a tough nut to crack, although, with right study schedule and guidance one can easily achieve success. Every MBA aspirant, while starting preparations has to decide whether or not to opt for coaching. How important is it to take formal guidance in order to secure a good percentile in CAT? How to prepare for CAT without coaching? Would it be possible to score high and clear cutoffs for top B-schools? 
CAT Percentile Predictor
Know your expected Percentile
Use Now
CAT 2018 will be conducted by IIM Calcutta on November 25. The CAT application form will be available from the first week of August. Though experts and toppers suggest that coaching and mentorship definitely facilitate your preparation, they believe that a right self-preparation plan coupled with a disciplined approach can also lead you to crack CAT. Further, your dedication to following the preparation plan and tweaking the same on a regular interval depending on your progress are the keys to success.
How to prepare for CAT without coaching
The level of competition for CAT is tough given that more than two lakh candidates appear for the exam for admission to 20 IIMs and around 100 B-schools. Entering into such a tough competition, a coaching guide definitely helps you prepare and execute preparation plan within a definite timeframe. But, what if your circumstances don't allow you to take coaching? This article by Careers360 brings to you the answers related to your queries of how to prepare for CAT without coaching.
There are many successful candidates who have excelled without the expert guidance. For example, Mayank Raj, who secured 100 percentile in CAT 2017, prepared for the test without joining a coaching institute. He says, "I started preparing for CAT in July 2017, like five to six months before the exam. I did not go for any coaching classes. I only took a lot of online practice tests and a test series."
Arvind Menon, one of the 20 toppers who scored a perfect 100 percentile in CAT 2017 achieved the success without coaching. Sharing his strategy, Arvind says, " I did not take any coaching. Mock tests are a good idea if you feel like you need them but I do not believe coaching is necessary if you have a good understanding of high school maths and decent verbal skills."


Here we bring you six ways on how to prepare for CAT without coaching.
1. Know the exam pattern and syllabus in detail
After you decide to take the MBA entrance exam, the first thing to do is to know the exam pattern and syllabus in detail. The next step is to go through the past years' analysis so that you can prepare a comprehensive plan and also set priorities according to the importance of different topics across sections. The generic exam pattern of CAT is that it is a multiple choice objective type test from four areas, namely Quantitative Ability, Verbal Ability, Data Interpretation and Logical Reasoning. Some exams also have a section on General Knowledge. On the basis of that, prepare a study schedule. Gautam Puri, Vice Chairman, Career Launcher suggests, " Focus on all the three sections and don't leave anything for the last moment. The next few months should be focused on your strengths and strengths alone."


2. Get the right study material
Those who opt for coaching get the tailor-made section-wise preparation material. But, even if you do not go for coaching classes and cannot access the expert notes, there is no dearth of right study material. There are ample books, question banks, CAT Sample papers and preparatory books by expert authors available in the market. Get the right materials and study in a systematic and diligent manner. Also, utilise the practice papers so that you are aware of your strengths and weaknesses. The books and materials are available online as well as offline markets. Some of the top books for CAT preparation include How to Prepare for Quantitative Aptitude for the CAT by Arun Sharma, The Pearson Guide to Quantitative Aptitude for the CAT by Nishit Sinha, Quantitative Aptitude Quantum CAT by Sarvesh Verma to name a few. Other than that, read newspapers and magazines daily to get a grip on your language and comprehension skills along with brushing up General Knowledge.


3. Take online mock tests
After the basic preparation, you have to start taking CAT mock tests on a regular basis. With each mock test, you will be clear about your strengths and weaknesses. Remember, the analysis is very important for your progress in preparation. Based on the analysis, you have to change the course of action of your preparation. Initially, you need to take the mock tests once or twice a week and later on, you can increase the frequency of the mock tests to thrice or four times a week. Ensure that you analyse each test in terms of common errors. Know what the factors are behind those errors, lack of conceptual clarity or silly mistakes. Sharing his opinion and strategy, Shikhar Sachdeva, 99.98 percentiler in CAT 2017 says, "I took coaching. I was part of the classroom course at one of the most renowned institutes. And personally, I've come to feel that classroom coaching is not necessary for CAT. There are amazing web courses available like iQuanta, at a fraction of the price of the classroom courses. The best strategy for an aspirant would be to take two mock series from renowned institutes, one booklet series, and then make use of any one web course. I've myself found iQuanta to be the best in their domain." You may also enrol for test series of popular coaching institutes and get them analysed by the institute experts. As Madhur Gupta, another 100 percentiler mentions, "I mostly did self-study. But I took the test series from T.I.M.E. and Career Launcher at the end."
4. Create Study Group
A good company of people ensures that you are on the right track. You can discuss your problems, strategies, topics etc. with your study group members. It's not necessary that all the group members are doing self-preparation. If some of them are taking coaching, that can be an added advantage for you. They can clarify your queries and confusions and also give you the suggestion based on expert inputs. You can also take same mock test or practice test together and analyse your competition and get your performance analysed with your group members.  


5. Utilise the Internet
The best part of using the internet is that you can get help and guidance on anything and everything. There are numerous education news websites which serve articles and news related to your exam along with study materials and sample papers on their website. You can also be part of social media groups for the CAT or XAT aspirants by liking the several Facebook pages or Forum threads created by aspirants or coaching institutes and being a part of online study groups. You can also follow the Twitter handles of the exam authorities and officials to be updated with the happenings. Soumyajit Ghosh, who has converted IIM Bangalore call says, "Since my workplace is at a remote location, I took an online course. I used to follow their recorded videos. I gave numerous topic tests and from August I started giving mock tests every week."
6. Be confident and stay motivated
This is the most important factor for those candidates who are preparing on their own. Don't think that you have any less potential to crack the test than your counterparts who are taking coaching. As Rohan Joshi, CAT 2017 99.63 percentiler shares, "Believe in your abilities and do not consider CAT as an extremely tough examination. Be super disciplined, prepare well, work on developing the ability to grasp and apply concepts in different scenarios. Know your limitations and work on how to overcome them. Remember that it is the difficult path that leads you to a better place."
Also Read
CAT 2018: When and how to start preparations