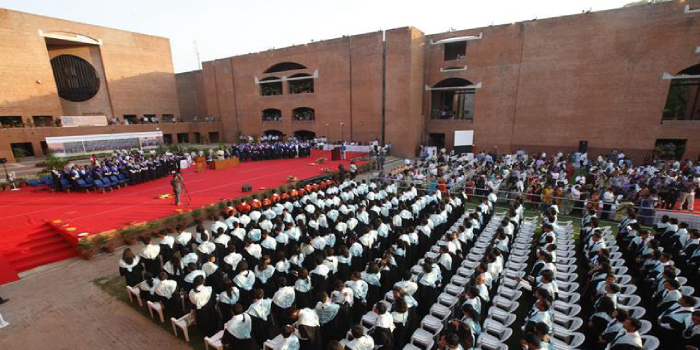 CAT Participating Institutes 2018 – The B-schools which will accept the scores of CAT for their admission process are considered as CAT 2018 participating institutes. Apart from 20 IIMs, there are more than 100 B-schools in India which will accept the scores of CAT 2018. Jawaharlal Nehru University (JNU) is the latest to join the list of participating institutes of CAT 2018. Till date, the number of CAT participating institutes 2018 is 111 as listed on the official website of the exam. The exam centres were available in all major cities of the country. The participating institutes of CAT 2018 will consider the scores of the exam from eligible candidates in order to accept applications for shortlisting purpose. Apart from Indian B-schools, Singapore Management University also accepts the CAT score. After the announcement of CAT 2018, participating institutes will have to register with IIMs in order to conduct their admission through CAT scores. IIM Calcutta conducted CAT 2018 on November 25, Sunday. In this article of Careers360, we bring the list of all CAT Participating Institutes 2018 and other relevant information.
Latest: CAT 2018 Answer Key is available now
Before knowing the names of the participating institutes for CAT 2018, we bring to you the list of 20 IIMs along with the number of seats offered by them.
CAT Percentile Predictor
Know your expected Percentile
Use Now
CAT 2018 Participating Institutes – IIMs and Number of Seats
Note: The number of seats may change for the academic year 2018-20.
Both Government run and private B-schools fall in the list of CAT 2018 participating institutes. There are around 90 private B-schools in the list. Here is the list of top government and private B-schools:
The following table brings to you the state-wise CAT participating colleges 2018 excluding IIMs. 
CAT Participating Institutes 2018 – State wise
Many B-schools with specialised management programmes such as Institute of Rural Management Anand (IRMA), National Institute of Agricultural Extension Management (MANAGE) Hyderabad, MICA Ahmedabad, IIFM Bhopal, Indian Institute of Plantation Management Bangalore etc, are in the list of CAT participating institutes 2018. 
The CAT 2018 result is expected to be declared in the second week of January 2019. After the result declaration, the CAT 2018 participating institutes will release their CAT cutoff and will shortlist the candidates accordingly and that will be the beginning of CAT 2018 selection process. The final merit list will be released in the month of April-May, 2019.
The official exam notification was released on July 29. As per the important dates of CAT 2018, the registration for CAT 2018 started from August 8 and will end on September 26.