How to prepare for CAT in COVID Times? Tips by CAT 2020 Topper Vatsal Dedhia 97.92 Percentile
CAT 2020 Topper Interview Vatsal Dedhia - Impeccable efforts and perpetual hard work lead one to live their dream in real life and Vatsal Dedhiya are also one of those who not only live the life of a Chartered Accountant (CA) but also goes to explore the aspects of management. He proves if you are an extraordinary personality and willing to be a multi-tasker then there are no boundaries for you. Vatsal shares his journey on what it takes to ace CAT and what qualities one should possess to get admitted to an elite B-School of the country. In an exclusive talk with Careers360, Vatsal shares his experience from CAT preparation to IIM Kozhikode. He shares all the aspects of the CAT preparation strategy. He shares his success mantra for aspiring MBA students in near future.
Stay up-to date with CAT News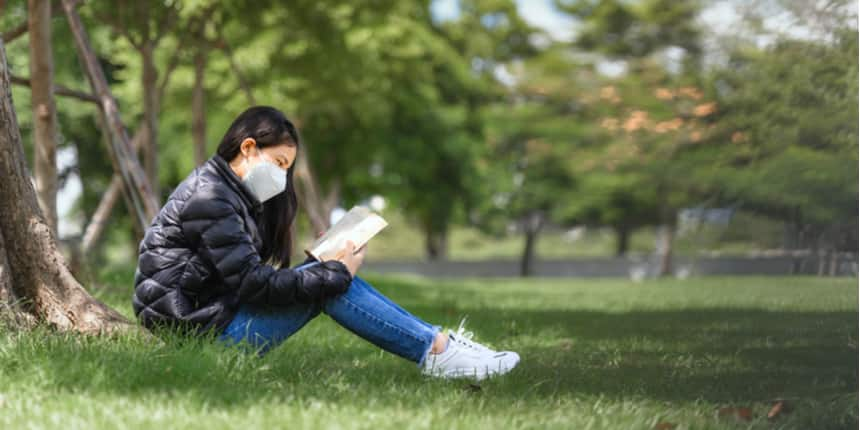 In the introduction, Vatsal added he have secured 97.92 percentile in CAT, 95.8 percent in 10th standard, 92 in 12th, and 77 percentage in graduation.
Careers360 - What MBA entrance exam did you take? It is usually perceived that the CAT preparation is more or less the same for all MBA entrance exams. What did you observe during your preparation about this?
Vatsal Dedhia - I appeared for two MBA entrance exams namely CAT and XAT, the only difference being the Decision Making instead of DILR section in XAT and for CAT, I took around 5 to 6 months of preparation along with managing my work.
Careers360 - Why MBA after CA? Was it difficult for you as a commerce student to study concepts of management? Share your experience with us.
Vatsal Dedhia - MBA was something which I had decided pretty much decided during my childhood because I was inclined towards the aspects of business and CA gave me a broad horizon to learn different aspects of audit, costing, etc and the time of work I learn that an MBA degree would be great enough to help me get into different roles and explore different areas like how the marketing of a product goes, and how sustainability happens in a product, the supply chain works, etc. So, to understand such concepts and also live the life of B-school which I have missed at the time of CA curriculum and I wanted to enjoy the college life of two years and take part in various interests.
Check out this video to know the CAT preparation strategy of Vatsal
Careers360 - From where did you begin the preparation and what was your strategy?
Vatsal Dedhia - My CAT preparation strategy was simple, I just put in my efforts and didn't worry about the result. You only have to put the effort in the very beginning as I told you it was a bone and disguise the virtual lectures because it helped me to sustain and maintain the workload of my office where I was in the role of auditing and assurance along with studying for CAT.
Careers360 - Tell us about your CAT preparation journey during the COVID 19 pandemic?
Vatsal Dedhia - So, the times have been tough, even I qualified Chartered Accountancy (CA) and the job market is really in a bad shape there are more than layoffs than the recruit, but that really helps me and it came as a boon and disguise because it helps me to understand where I should pursue my career.
Careers360 - Is there any particular syllabus for CAT?
Vatsal Dedhia - There is a particular syllabus which generally if you enroll for classes you do get it and also if you do not enroll in any classes you can check the same online on YouTube channels. There is a certain number of topics that are really important at least in Quants, VARC does not have a close syllabus but as we know that there are Comprehensions, there is an odd man out as of now, ParaJumbles, Para summaries, etc. For DILR, they have no concise syllabus, but there are certain types of sets that usually appear in the CAT exam.
Careers360 - Did you take mock tests? Did they benefit you?
Vatsal Dedhia - First is the preparation journey which takes around 3 to 4 months. But, remember I had made this mistake actually that while I was focusing on the fundamental concepts, I really didn't know that I have to appear for mocks on a daily basis, right now I will suggest who come to me at least from the month of May or June at least give one mock every week and just don't look at the score as of now because you haven't covered all the syllabus and you don't know different type of sets lie in front of you.
Careers360 - What mistakes did you commit at the time for MBA entrance exam preparation?
Vatsal Dedhia- I have made plenty of mistakes because at the very first thing this was my first CAT attempt so I didn't know how to maintain my calm and composure and I was in a total mess when I started and I saw there are just three subjects but I was not aware of how to deep we have to study, how many hours to work hard. So, I was pretty much chilled at the start of my studies but right now I am thinking I should have slog much more at the very beginning.
Careers360 - What was your preparation strategy for CAT that made you one of the toppers?
Vatsal Dedhia - I really feel that was one of the things that suited me as I told you VARC maximizing my attempts with decent accuracy, In DILR choosing the right sets which were not right for everyone but it was right for me, according to the strength which I had witnessed during my mock papers and choosing that set is very important.
Careers360 - What according to you were the toughest and easiest section?
Vatsal Dedhia - There are just three-section, so I really don't think so they were the toughest and easiest but if you ask me as per my liking, I like VARC a lot because I like reading articles and I myself into the hobby of writing so it really helps me and has a neck of finding new words and I really like it. So, if you want to nail VARC read comprehensions and try to figure out things and try to analyze the comprehensions.
Careers360- How did you tackle your strong and weak areas?
Vatsal Dedhia - So for me, the VARC section was easy and I went out to solve a good number of passages. For DILR, there were two sets of DILR sets and for Quants I have prepared concepts sheets so that I can attempt N number of questions.
Careers360- Elaborate on your exam day strategy. What was going on in your mind when you were taking CAT?
Vatsal Dedhia - One of the best questions thrown at me, because I thought I did things differently that eventually help me out, as I mentioned I studied till the very last moment. I revise the formulas sometime before CAT and it actually helped me because there was one of the questions that came in front of the in the morning. Since my CAT slot was 2, I had that time so that I could go through the formula and it really helped me that one question I was able to attempt otherwise It cost me 3 marks, and maybe my percentile could have been affected.
Questions related to CAT
Showing 9993 out of 9993 Questions