CAT 2020 Topper Abhilasha Balakrishnan says, "Being calm is the mantra to crack the exam"
CAT 2020 result has been declared on January 02, 2021. The new year took a turn for the candidates who appeared in the CAT exam, by providing them with their most awaited gifts, the CAT scores. From a wide list of CAT toppers, Careers360 got in touch with Abhilasha Balakrishnan, who is a Chartered Accountant and currently working in Kluber Lubrication (P) Ltd, Bangalore and scored 99.86 percentile. CAT 2020 Topper Abhilasha Balakrishnan is Kerala based and cleared CAT in her first attempt. She has been excelling in academics throughout and is a scholarship holder. On being asked about the factors behind her success, CAT 2020 Topper Abhilasha Balakrishnan says, "It is the support of my parents that kept me going and hence they were my motivating source for CAT". Careers360 spoke to Abhilasha and in a candid conversation she talked about her CAT score, preparation strategy and such other related things.
Latest update: CAT 2020 result declared on January 2, 2021. Also check CAT cutoff 2020.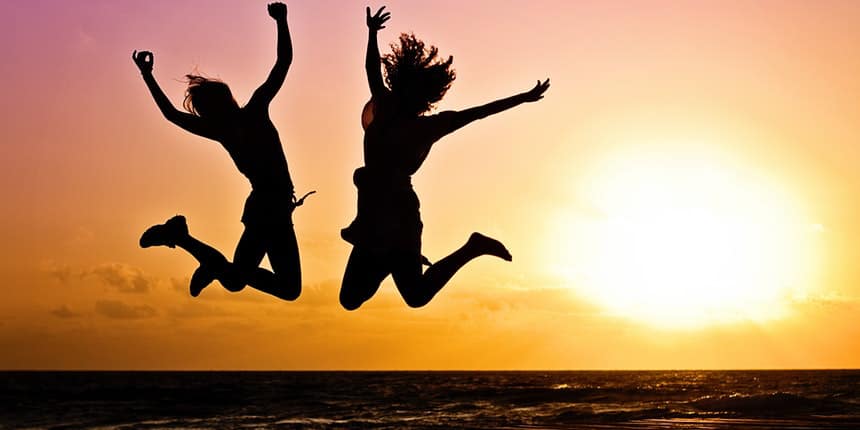 Quick Links -
CAT 2020 Topper Ravi Prinshu says, "Be consistent and focussed in your preparation"
Careers360: Congratulations on securing 99.86 percentile in CAT 2020! What was your reaction? Were you expecting this?
Abhilasha: Honestly I had always had a problem with the QA section. I was very scared. I was very worried that I would be clearing the cutoffs.I didn't have confidence and thought to first give it a try. God has been great to fetch me such good marks.
Careers360: What are your sectional and overall CAT scores and percentile?
Abhilasha: My overall scaled score in CAT exam is 128.24 and overall percentile is 99.86. My scaled scores are 47.4 in VARC which is 99.67 percentile. It is 55.37 in LRDI which is 99.99 percentile. In QA, I have 25.46 marks which is 92.42 percentile.
Careers360: Tell us something about your background.
Abhilasha: I am a Chartered Accountant, working in Kluber Lubrications (P) Ltd, an organization focusing on specialty lubricants for the automotive industry. I have been excelling in academics throughout (School topper and scholarship-holder). I belong to Kerala and currently settled in Bangalore.
Careers360: How was your exam day experience?
Abhilasha: From my mock test preparation, I already knew one thing that is, the one thing that puts me off is the timer. I always start getting worried whenever I see a timer. So I made it a point that I will never see a timer unless only a few minutes are left. That really helped me to keep calm. Since one of my strong sections was VARC, the first section was pretty good so I had the confidence that I can scale through with the exam.
Careers360: What is your take on the changed CAT exam pattern?
Abhilasha: I think it was actually a boon in disguise because more than a three hour paper, when we have two hours we know we have no time to relax . We tend to be more focused that multiplies our efforts and preparation.
Careers360: So in terms of covid situation going on right now, did you face any difficulty at the exam centre?
Abhilasha: No, I didn't face any difficulty. They were very considerate and there were proper social distancing norms followed.
Careers360: What was your preparation strategy for CAT?
Abhilasha: I did join the coaching way back in April. Since I was working as well and with WFH( work from home), the timings were a little more hayway. The actual preparation started two months back otherwise I was making a point to attend all the classes and solve all the questions that were being discussed in the class.
Careers360: What according to you were the toughest and easiest sections?

Abhilasha: With the mock tests, I realised that I had an issue with QA, that was probably because I am from a non-engineering background and I was pretty good in LR nad VARC so I wanted to make sure that I do well in my sections so that I can manage the time even if QA ditches me.
Careers360: How did you tackle your strong and weak areas?
Abhilasha: Since my weak area was QA, which requires maximum preparation so I was focusing most of the time in solving questions provided to me from the T.I.M.E material in Bangalore and I must say they did a good job with that. I was also trying to be in touch with VARC and DILR sections so that if something goes wrong, I can take advantage of my strongest section.
Careers360: What was your time management strategy with respect to preparation as well as exam day?
Abhilasha: With respect to preparation since I had office five days a week and since I am in Finance they expect more from me also as it is covid. So most of the preparation happened on the weekend. But my office was also supportive. My manager was also fine and was more concerned that work should be done and not that I should spend 8 to 10 hours daily. So I could squeeze in some time at night. Since I am from a CA background, where they expect to study 12 hours a day so I was with it over the weekends.
Careers360: How helpful was your coaching institute for you? Is it possible to succeed through self-study?
Abhilasha: According to me most of the paper is about aptitude so it is possible but then we have to be ready for giving those extra hours. Coaching is something that if you have to study for 100 hours, with coaching you can probably study 60 to 70 hours. That is what I believe that the coaching provides an advantage.
Careers360: What are the factors behind your success?
Abhilasha: It is the support of my parents because anytime when I felt low they said no you can do it. They were my motivating source.
Careers360: Have you started preparing for GD/PI/WAT?
Abhilasha: No, I was waiting for the CAT results.
Careers360: Which other MBA entrance exam have you appeared/appearing for?

Abhilasha: I wrote NMAT and SNAP. I decided against XAT because it is more HR based while I am planning for a Finance MBA.
Careers360: What is your dream B-School? After that, what career do you want to pursue?

Abhilasha: I don't want to mention the dream B-school. I am based in Bangalore so I have this special affinity for IIM Bangalore. Since I used to pass that road more often whenever I see that school, I was like I want to be here.
Careers360: What are your hobbies?
Abhilasha: I like reading novels and I like travelling.
Careers360: What were your relaxation and recreation methods you followed amidst preparation?
Abhilasha: Firstly I was not very stringent about timings because I felt that if I can give enough time in a a day,it doesn't really matter when I study like i studied in morning or afternoon whatever suited my schedule and for recreation I used to read novels which in a way helped my VARC section also.
Careers360: Do you have any idols who you follow?
Abhilasha: I idolise my parents because they give me the strength of who I am and who I want to be. And my father has been pretty good in all academics and my mom has been a moral support and being the only child I get the best of both the worlds.
Careers360: What is your message for next year's CAT takers?
Abhilasha: Anyone who is writing an exam, just calm down because if we are in a situation where if we don't interact with people or even if we do, we feel to underestimate our own efforts and our own abilities. So being scared is something that is very natural and there are a lot of people who quit because they are scared, I would recommend them not to do that and just give it a try, no matter what! Being calm is the myntra.
Questions related to CAT
Showing 9483 out of 9483 Questions