How to Choose a B-School that is Right for your Career
With the declaration of CAT result, MBA aspirants receive calls from various B-schools based on their percentile and the institutes' CAT cutoff. It is quite natural for aspirants to get confused while making the final choice. To guide the prospective students, Great Lakes Institute of Management brings the factors to weigh while selecting the right B-School. Read the exclusive column by Great Lakes Institute of Management to know how to choose the right B-School and programme which would suit your career path.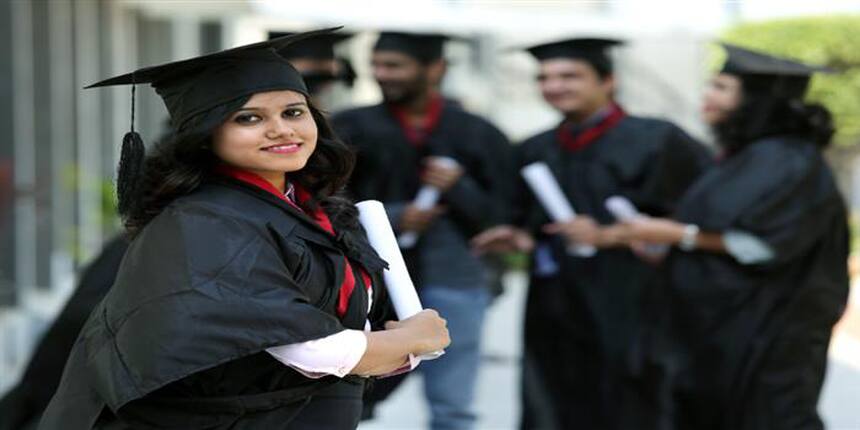 Read the full column on how to choose a B-School below.
The CAT results are out and that marks the beginning of the time when MBA applicants need to take one of the most crucial decisions of their career at this point – School Selection. The most common questions that they confront are; which school? Which city? And most importantly, which program will benefit their career aspirations the best.
The most arduous and time gruelling aspects of the MBA admissions process are searching the history of schools and selecting the ones that are in-sync with your career aspirations. There are hundreds of programs offered by hundreds of B-schools and there is a plethora of information available about every single one of them and that makes selecting the right ones all the more difficult. However, with appropriate research and planning you can select the schools which will be the right fit for you.
Here are some useful tips that will help you along the way; but before you start researching, here are some questions you need to ask yourself:
Is a traditional Two-Year MBA more suitable for me or do I possess the necessary experience to pursue a fast track One-Year PGPM?

Would I prefer the exposure of a big metropolitan city or the quiet ambience of a small town?

What teaching style I'll be more comfortable with? Would I prefer the lectures, case studies, personal interaction with industry stalwarts, experiential learning or a combination of two or all of these methods?

I want to make a career in a specific domain (say, Analytics); does school X offer me a dedicated Major in that domain?

Will I be able to opt for dual specializations/majors?

List of recruiters from my area of expertise/interest.

Am I overqualified/under qualified for this school as per my profile, scores, and work experience?

Are the professors/faculty qualified enough? Are they consistently involved in research projects that match my areas of interest/expertise?

What will I contribute to the school community?
1. Categorise & Start Researching
The schools can be categorized into three categories; Dream, Realistic, & Fall Back. Make a list of schools under these categories and start checking them against the questions listed above. All your following research on the B-Schools must be centred on answering those questions.
2. Visit B-School Websites and Take Notes
The easiest medium of gathering information on the shortlisted schools is their websites. Focus on the areas concerning the programs, faculty, recruiters and student life. Also, check out the class profile of the current students and recent alumni. If their test scores are higher than yours, it might limit your chances of getting selected. Therefore, it is advisable to find the schools whose accepted students' average score is at par with yours.
3.  Visit Forums
Online discussion threads and forums are great platforms for MBA aspirants to get their queries solved. Admission Committees of schools, consultants, students and alumni are active on these forums and you can easily get expert advice about any specific school. You can also share your experiences and views with other students who are also trying to find their right school and program.
4.  Reach out to the Alumni
If there is a group of individuals that will provide you with the most authentic information and feedback about a particular B-School, then it is the alumni of that school. Reach out to them and seek their feedback on the admission process, culture, peer groups, campus, placement process, faculty, clubs and committees etc. of the school and then decide whether all that information aligns with your aspirations.
5. Attend Info-Seminars
B-Schools conduct admission info-seminars and other face-to-face interaction events quite frequently to engage with the prospective students and provide them insights into the culture and USPs of their schools. Make sure that you attend these information sessions when your shortlisted schools visit your city. This will provide you with unique information about the school and how its programs might be right for your career.
6. Faculty (Full Time & Visiting)
Find out the educational and professional background of the faculty teaching at the B-schools of your choice. Where they studied, what degrees they hold, where they have worked, how many research projects have they been involved in or are currently pursuing, etc. Also, check whether the school facilitates faculty exchange with the international institutes of high standing as this offers unparalleled global exposure. A B-School is only as good as the faculty teaching there. Therefore, don't avoid the faculty profile before you send out your applications.
7. Programme Structure & International Tie-ups
The Programme Structure is another important factor to consider along with the location of the school, experiential learning projects, industry exposure (number of industry stalwarts who visit and interact with the students through various mediums), and tie-ups with international institutions of exemplary repute.
8. Rankings
Glance at the rankings of the schools while keeping your own profile, work experience, industry, goals, and test scores in mind. This will help you understand which B-schools suit your profile the best and offer you a competitive advantage over your peers. However, don't follow the rankings blindly. Figure out which school will be able to fulfil your expectations best. Remember, it is not about getting into the best school, but getting into the one which is 'best for you.'
9. Professional Committees & Clubs
These clubs and committees vary from one campus to another. For example, candidates who want to be an entrepreneur, post their MBA, should choose a school that has an Entrepreneurship cell along with a dedicated Major in Entrepreneurship. This will ensure that the candidate acquires a platform to develop and test new business ideas during his/her stay at the campus.
10. Placements & Final Thoughts
Last, but not the least, you need to check the placement statistics of shortlisted schools. Find out whether the school has recruiting tie-ups with the kind of organisations you wish to work for. Also, check the highest, lowest, mean and median offers made by recruiters in your chosen industry or domain. A history of success with the students who have had comparable career goals is the best indicator of you being on the right path.
Taking all of the above factors into consideration and checking all the right boxes, you can ensure that you shortlist and secure a place in a B-School that is perfectly in-sync with your aspirations and propels your career graph in the right direction.
So, now roll up your sleeves and get to work!
Good Luck!
Great Lakes Institute of Management, Chennai Updates and Articles
Questions related to Great Lakes Institute of Management, Chennai
Showing 86 out of 86 Questions