CMAT 2023 Preparation Tips for Logical Reasoning - Strategy, Tips and Tricks
CMAT Preparation Tips for Logical Reasoning: In the CMAT exam, the Logical Reasoning section is usually of easy to moderate difficulty level. Candidates can score well in this LR section if they have enough training. Success in the CMAT Logical Reasoning section depends on understanding the question.
Stay up-to date with CMAT News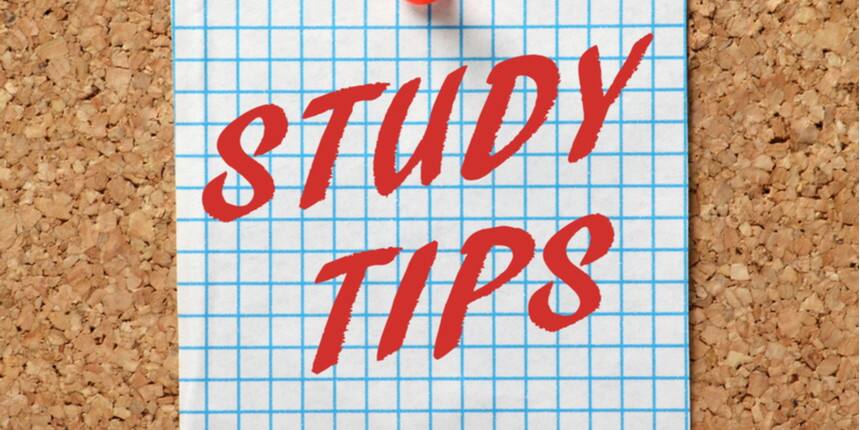 The CMAT 2023 exam dates will be announced anytime soon by the authorities. Candidates must focus on creating a robust strategy to crack the logical reasoning section of CMAT 2023. Read all about CMAT 2023 preparation tips for Logical Reasoning, syllabus, pattern, books, and strategy.
CMAT 2023 Preparation for Logical Reasoning - Highlights
One must have a clear understanding of what kind of approach any question requires. Logical reasoning questions in the CMAT exam are usually relationship-based and test the candidate's ability to understand the relationship between situations. 25 Logical Reasoning questions of CMAT range from analytical reasoning, verbal reasoning, directions to arguments, visual reasoning.
The CMAT Logical Reasoning section consists of 25 questions in MCQ format.

Each question carries +4 marks for the right attempt and a -1 mark for the wrong attempt.

The difficulty level of the logical reasoning section of the CMAT exam is generally moderate.

Of the 25 questions, about 22 correct attempts are considered good attempts in this category.
Also read:
How to prepare for CMAT 2023 in one month
CMAT 2023 last week tips to ace the test
CMAT Syllabus - Logical Reasoning
The main topics of Logical Reasoning are given below and candidates should study for CMAT 2023. The best way to cover these topics is to practice sample questions in each category. Before going through the syllabus, candidates should know the CMAT exam pattern.
| | | |
| --- | --- | --- |
| Odd One Out | Directions | Venn Diagram |
| Analogy | Number Grid | Series Completion |
| Strong/Weak Argument | Visual Reasoning | Blood Relations |
| Syllogism | Logic-based questions | Coding-Decoding |
Best Books for CMAT - Logical Reasoning
In addition to reading from the below books for CMAT 2023, candidates must adhere to sample papers and mock tests for logical reasoning because this section is all about practice. The CMAT LR questions are based on statements & conclusions, cause and effect, and visual and verbal puzzles. The more you practice, the better at solving them.
How to Prepare for Logical Reasoning for the CAT by Arun Sharma




Developed by Arun Sharma, How to Prepare Logical Reasoning for CAT is a comprehensive text dedicated solely to equipping students in dealing with all kinds of questions asked in this subject at CAT and CMAT.

A Modern Approach To Logical Reasoning By R. S. Aggarwal




This revised edition of the modern approach to logical reasoning retains the key strengths and structure of the previous edition, presenting all sorts of questions and solved examples in a categorized, well-organized and standardized manner, bringing additional questions from readers to various competitive choices

Logical Reasoning and Data Interpretation for the CAT by Nishit K Sinha




This book has proven to be an excellent architect in shaping the ability of students to master logical reasoning and data interpretation for the CAT and CMAT exam. The fifth edition covers all the basic and advanced topics, supported by numerous work examples, case aids, and tutorials.

Analytical Reasoning by M K Pandey




The book 'Analytical Reasoning' is an excellent study material for applying one's logical and reasoning skills.




To help students plan their study efficiently, this book is divided into two sections: reasoning based on logic and reasoning based on rules.

The Hand On Guide To Analytical Reasoning And Logical Reasoning by Peeyush Bhardwaj




A must-have resource for candidates who prepare for CMAT, CAT, XAT, MAT, IIFT, CSAT competitive examinations.
Also, a candidate can use online resources to prepare for CMAT logical reasoning section. Many websites are dedicated to logical reasoning sections. Some recommended websites for making LR are:
www.indiabix.com/logical-reasoning/questions-and-answers

reasoning.wifistudy.com

www.allindiaexams.in/reasoning/logical-reasoning-questions-answers
How to Prepare for CMAT 2023 Logical Reasoning?
Understanding the Pattern

Time Management

Practice Sample Papers
Quick Link
Best books for CMAT 2023 preparation
CMAT 2023 exam day guidelines and strategies to crack the test
CMAT Preparation 2023: Tips and Tricks to Cracking Logical Reasoning
To crack the CMAT logical reasoning section, one must first understand its nature. There is no formula to memorize in this section, no theorem to understand. One has to solve the question based on the available data, so develop problem-solving skills. Check out some CMAT preparation tips and tricks to crack the Logical Reasoning section.
The general form of logical reasoning questions concludes the series. The set of images will be displayed and you will be asked which image series to complete from the given option.

Logical reasoning questions may seem unfamiliar and confusing at first glance. Read the questions slowly to understand them.

Don't look at the answer options first because it won't help if you don't understand the questions. This can really confuse you even more.

In visual reasoning questions, look at each picture one by one to find a common theme. This will help you to find out which of the four options given is the correct answer.

While solving an LR question, take note of suggestive words like, 'only', 'including', 'other than', and 'unless'. Pay attention to prefixes such as un-, non-, dis-, etc.

When reading the Logical Reasoning question, write down the given data and the important point. Make it a habit when practicing CMAT sample questions.

Practice as many sample papers and CMAT mock tests as possible. Make sure you practice a lot of questions from each topic of logical reasoning so that no question in the main CMAT exam comes as a surprise.

In the logical reasoning section, time management is important. At CMAT, each question takes about 1.7 minutes. If you do not have enough practice to understand a puzzle, statement, or number series, it may take more than 1.7 minutes. So practice sample questions on a time-based basis.

Develop the ability to think logically. Read a passage and try to break it down into a logical flow or structure to understand the sequence of events.

Practice brain-teasers like sudoku and crossword puzzles to improve logical thinking.
Questions related to CMAT
Showing 2456 out of 2456 Questions