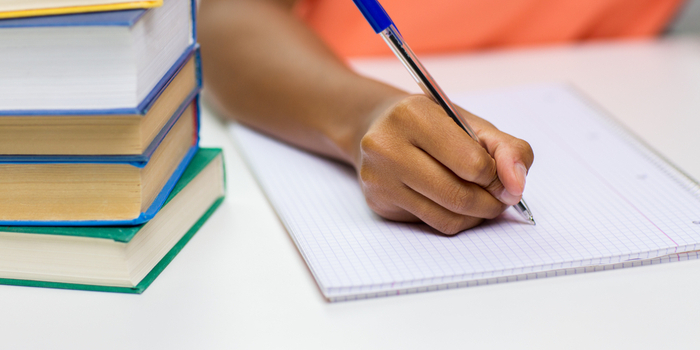 How to prepare for CAT 2018 in 4 months - Being one of the biggest and most competitive entrance exams, it may seem tricky to crack CAT 2018 with just four months to go. IIM Calcutta has taken over the reins to conduct CAT 2018 on November 25, 2018 in online mode. To the relief of MBA aspirants, the official announcement of CAT 2018 does not come with any changes. Hence, it is time to make the best use of these four months and prepare for CAT 2018 as the competition level is indeed high. To help the CAT takers, read this article to know how to prepare for CAT 2018 in 4 months.
CAT Sample Paper
Download Free Sample Paper for CAT
Download Now
Watch Video on When and how to start CAT preparation
Watch video on How to Prepare for CAT 2018
Four months may seem like a short time to complete preparation, but if you make concerted efforts in this time period, you may hit the bull's eye with a high percentile. If you have already started preparing for CAT 2018, you must have completed the basics and progressed towards the higher levels of preparation. However, if you had delayed it, anticipating a change in CAT 2018 exam pattern, you need not wait any longer. In this article on 'How to prepare for CAT 2018 in 4 months', take a look at the study plan you need to follow for the final preparation of CAT 2018 in four months.
See video on How to Prepare for CAT 2018
How to prepare for CAT 2018 in 4 months
Know the exam pattern – According to CAT 2018 pattern, there are three sections, namely, Verbal and Reading Comprehension, Quantitative Ability and Data Interpretation and Logical Reasoning section. There are 34 questions each in the first two sections, while the third section will have 34 questions respectively. Candidates must remember that they will not be able to switch between sections, and each section will be allotted a sectional duration of one hour each. The total duration of CAT 2018 will be three hours and it is absolutely essential to focus on time management during the exam.
Make a study schedule – Craft a dedicated study plan for CAT 2018. The CAT study timetable for four months preparation should have atleast four to five hours of study each day covering each section. If this is your first CAT attempt, start with the basics, go through the solved papers of past years' CAT to start with. Choose the time of the day in which you are comfortable and can concentrate fully.
Remember, there have been many people in the past who cracked CAT with much lesser time in hand. All you need is the right balance of commitment and practice to ensure that you not only cover the important topics for CAT but also build speed and accuracy while mastering the most critical ones. It is a must to fine-tune your preparation strategy for four months as it will be different from someone who had started preparing earlier.
Work on your weaknesses – Assign topics to each day to cover your basic preparation of each section. Start taking the initial mock tests, you will be able to identify how much extra effort to put in the weak areas. Manek Daruvala, Director of T.I.M.E., suggests "For those starting their preparation having less than six to seven months on hand, it is advisable that they start-off their preparation by taking a full-length mock. This will help them get better insights into their strengths and weaknesses so that they can put-in focused preparation which will help them to utilise the time they have effectively. It is advisable to take one or two AIMCATs a week."
While preparing your time table, assign maximum time for the weak areas. Once you get a grip over these areas, focus on the strong areas. Akshay Mehndiratta, a first-year student at IIM Ahmedabad and 100 percentiler mentions, "It is important to identify your weak areas as early as possible and start working on it. In the initial days of preparation use some good materials. Once you start taking the mock exams and test series, then there should be an improvement."
Take at least three mock tests in a week – As part of this preparation, CAT 2017 Topper Harrshit Kansal says, "Initially, I was appearing in around one to two mocks every week. Later on, when a few months were left before CAT, I started appearing in 3 mocks per week on an average. I made sure that the analysis of the mocks in which I appeared was done in the same week only." With each CAT mock test, you will be well aware of your preparation status, strengths and weaknesses. You may take two regular full-length mocks, one mock test can be sectional, depending on your weakness.
Decide your test taking strategy – By taking a couple of mock tests, you will be able to select your strategy in terms of making a maximum attempt with accuracy. You can try several strategies in your mock tests before finalising the one which is most convenient for you. Gautam Puri, Co-founder of Career Launcher suggests, "Try to attempt each section in three rounds. In the first round, pick the questions that you are sure about and can solve without wasting time. In round two, pick questions that are an opportunity for you, while in round three, pick the questions that you think you can solve but are time-consuming and ensure you answer all the non-MCQs as they do not have any negative marking."
CAT 2017 topper and 100 percentiler Chhavi Gupta shares "Selection of the questions was the first thing I indulged in and devoted five to seven minutes for doing the same. I religiously followed my preparation pattern and did not change my strategy on the test day. It is important to let go of a question if it is costing more time."
Manek Daruvala also suggests test takers to stay away from blind guessing as CAT and all the other tests have negative marking. Blind guessing almost always leads to a negative/low score and is hence must be avoided. "However, if you are able to eliminate two/three choices (out of the four or five) on a proper basis, then, you may consider making an "educated guess", based on what your instinct tells you," he says.
Focus on building time management strategy– CAT is a test of time as much as it is of knowledge and accuracy. Sharing her time management strategy, Chhavi shares, "I gave five to seven minutes to plan and select the order of the sets. As I could not comprehend the first two sets, just skipped and solved rest of the sets." Managing time is vital to get past any section in CAT 2018.
The best way to manage time is to scan the questions, select the ones to attempt and solve. In case you get stuck to a particular question, leave it out and solve other questions. In order to avoid further wastage of time, you are suggested to select some backup questions while scanning the sectional questions.
Only bookish knowledge is not enough – For a highly competitive exam like CAT, relying only on the subject specific books or study materials would not be enough. You need to broaden your horizon for the questions on Reading Comprehension, Data Interpretation & Logical Reasoning and also for the non-MCQ type questions.
CAT 2017 topper Soumyajit Ghosh, who is now in IIM Bangalore mentions "I used to read newspaper and specially the editorial part a lot. I believed that these help in building writing skills and provide useful data, which might be very helpful in WAT, GD and PI. I maintained an exercise book for that."
After knowing the above pointers on how to prepare for CAT 2018 in 4 months, aspirants must read business newspapers, magazines and brush up their general knowledge and vocabulary in order to ace each section. Try to analyse the figures and graphs given in the business sections of the newspaper in order to crack the Data Interpretation section.