As AICTE announce CMAT merit list for the first CMAT of the season held in September, the official score data shows that test-takers' performance at the bottom has further declined with share of candidates scoring less than 30 per cent increasing from 57 per cent in last September CMAT to 67 per cent this year.

"Shortlist the B-Schools before they Shortlist you. Predict your college with CMAT Pathfinder"

For any doubts and questions related to the exam pattern, preparation and other related queries, students can call the CMAT 2014 Exam Helpline at 011-40360360.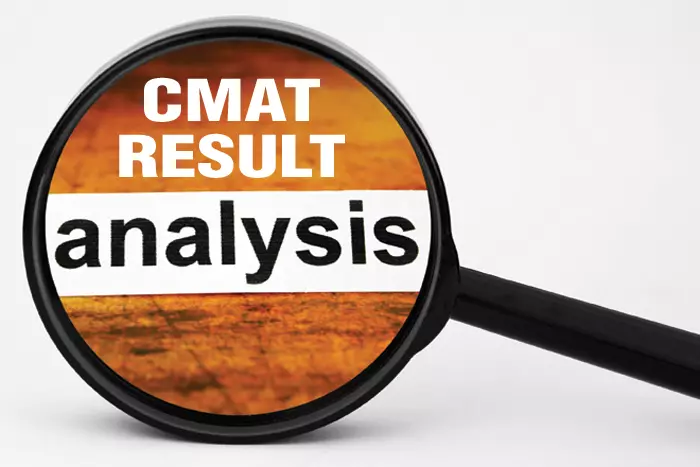 CMAT merit list - quality goes down
According to the September CMAT 2013 results, out of a total of 64534 candidates who were ranked, the number of candidates scoring 30 per cent marks or less was 43,805.


The share of candidates scoring zero or negative marks has also increased four-fold, the data reveals.


As compared to September 2012 CMAT exam where the share of candidates scoring zero or negative marks was 0.48, September 2013 CMAT merit list shows 1.63 per cent of students scoring zero or below, a four-fold increase.
AICTE conducts CMAT which consist of a total of 100 questions of four marks each. The test takers are awarded 4 marks for each right answer and one mark is deducted for every wrong answer. Thus, maximum marks a candidate can obtain in CMAT, is 400. However, only around 33 per cent of the candidates could score more than 120 marks.


While experts attribute this 'decline in quality' to the increased toughness level and increasing volume of test takers, they don't see a definitive trend emerging out of this merit list.
Sandeep Manudhane, Chairman, PT Education says that CMAT paper was tougher this year. "The poor performance of the candidates might be due to the higher level of difficulty of CMAT paper this year," he says.
"General Awareness was tough, English was not easy and the Logical Reasoning had no sets and individual questions," he says, adding, "Given the last season's CMAT question pattern, candidates might not have expected this level of difficulty," he adds. He however says that it is too early to predict a trend for CMAT based on last two merit lists as the exam is still to mature.
Career Launcher Vice Chairman and MD Gautam Puri attribute this dip in the performance to increasing volume of candidates which include non-serious students also. He however says that CMAT Merit list does not indicate any major trend.  "The CMAT merit list is not an indicator of any major trend. The rise in the number of students scoring 30 per cent or lesser percentage of marks is mainly because most of the candidates are not fully prepared for this season of CMAT as they know that they will have one more option in February 2014," he says, adding, the cut-off for the B-schools are likely to remain unaffected as the performance issue is confined to the bottom end of the merit list.
"Last year, there was some confusion over number of B-schools accepting CMAT score. Therefore, only those students who were very serious took the test in September. But this time, more students took the test irrespective of their preparedness level and this has led to decline in performance at the bottom," he adds.

Is technical glitch playing dampener?
Many students had concerns over their performance due to technical snag they had faced during exams. AICTE, however, had denied such reports after the CMAT exam saying it had not received any complaint on such issue.
The technical snag in different slots were reported from many centers and students' forums were abuzz with concern on various issues including wrong questions in CMAT exam, non-aligned online question paper format, and malfunctioning of answer commands during the test.
All India Council for Technical Education (AICTE), a statutory body under Ministry of Human Resource Development (MHRD), Govt. of India, conducts Common Management Admission Test (CMAT) twice a year- September & February. The next CMAT for admission for academic year 2014-15 is scheduled in February, 2014. The better of two scores are used for admission to B-schools. Many States have abandoned their state-level MBA entrance test in favour of CMAT.  
Stay tuned to Careers360.com for more news and updates on CMAT exam.