BIMTECH Greater Noida conducts International Conference on Management Cases 2017
Birla Institute of Management Technology, Greater Noida and The School of Policy Government and International Affairs, George Mason University, Arlington, Virginia (USA) conducted two day International Conference on Management Cases 2017 (ICMC 2017) at BIMTECH Campus on November 30, 2017. Ms.Anna- Maija Lamsa and Mr.Phillip Charles Zerrillo were the keynote speakers of the conference.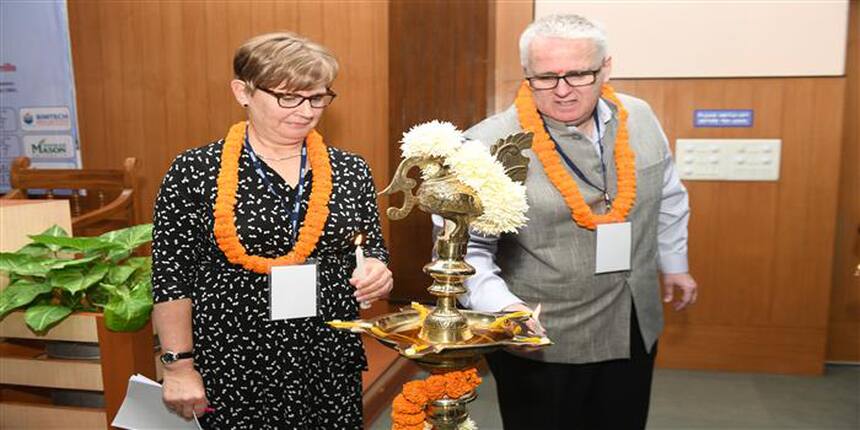 As many as 61 cases collectively written by 93 authors were presented over a period of two days. The conference was attended by 42 international delegates. Largest contingent of 15 delegates is participating from Finland followed by the USA. The Conference involved stimulating original, unpublished case studies, in various facets of management.
The sessions on Day 1 were based on the themes – Marketing and Product Development, Social Entrepreneurship and Financial Social Change, Leadership and Organisational decision making.
Dr. Harivansh Chaturvedi, Director, BIMTECH Greater Noida delivered the welcome address. Followed by that was the keynote address delivered by the speakers. In her keynote address, Ms.Anna- Maija Lamsa, Human Resource Management Professor at the School of Business and Economics of Jyvaskyla University, Finland said, "Leadership literature is dominated by success and hero-oriented stories."
Prof. Philip Charles Zerrillo is the Dean of Postgraduate Professional Programmes at Singapore Management University (SMU). He is also the Executive Director of Case Writing Initiative at Singapore Management University and the current chairman of the board at Thammasat University in Thailand.
It was followed by the award distribution ceremony for winners of the Case Centre Award and Case Analysis Competition. The winners of BIMTECH were Dr. G.D. Sardana, Young Scholar Award are Anna Heikkinen, Lara Gonzalez Porras, Oli Matti Nevalainen, Ritu Srivastava, Jukka Moilanen, Shreya Mishra, Ville Veikko Piispanen, Maarit Lammassaari, John H. Sim, Nehul Gullaiya
The winners of BIMTECH Sage Award are Divya Aggarwal and Varun Elembilassery. The first prize winners of Case Award- Sanjay Kayasth and Arunaditya Sahay and the second award winners include Soumyajyoti Datta, Rohit Kapoor, Veenu Sharma, Divya Sharma and Amrendra Pandey.
BIMTECH Updates and Articles
Questions related to BIMTECH
Showing 118 out of 118 Questions