MBA Students Quality: India vs Abroad
Quality of faculty, placement process are few of the factors that drives the students abroad. Management education in India has a long way to go if it is to catch up with the best offered at international B-Schools. Read the complete article below to know more.
The difference between teaching in India and abroad is significant regarding both mindset and expectations of students and faculty. Students abroad are self-motivated, driven and disciplined. They are in charge of their lives including leveraging their time on the campus. Whereas in India, our students are not brought up that way, and usually they expect to be spoon-fed and expect everything to be directed and tutored.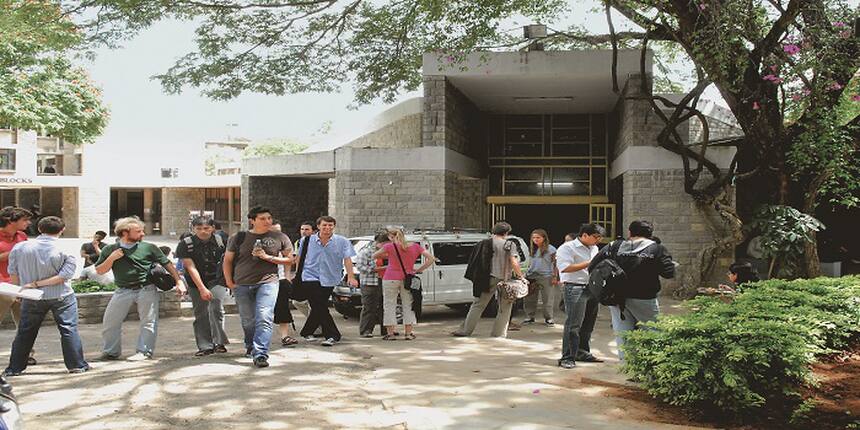 A two-way process
Students abroad understand that learning is a two-way process. Somehow in India, it is still the old model of passive absorption of information and not an interactive mode. In other countries, students come well prepared for the class and they ask tough questions which pushes the teacher to be one step ahead of students. In India, students usually do not come prepared to class and they believe it's only teachers' job to be prepared, and because they don't come prepared the learning is limited.
India has consistently ranked low in the Programme for International Student Assessment (PISA), conducted annually to evaluate education systems worldwide by the OECD (Organisation for Economic Co-operation and Development) Secretariat. This low rank is reflected in students who come in for higher education. It is evident that both generic skills—such as critical thinking and problem-solving abilities, as well as specialized skills such as economics and engineering skills, which focus mainly on how students apply concepts to solve real-world problems, and the connections to professional practice are very weak amongst our students despite the high scores in the qualifying examinations, and this calls for attention.
Academic rigour
The overall academic rigour is missing here in India. By the time students enter universities in other parts of the world, they are familiar with the learning processes of reading and classroom participation. Critical thinking, project work, writing and such foundational aspects are inculcated by the time they come for post-graduation. Whereas, our students, even though they are bright and smart, do not have those strong foundations. For example, term papers and such independent academic work start from high school level in the US, whereas in India, students are not used to independent thinking and academic work culture. Just to quote an example, in my experience of 40 years, I have noticed that our students are not even familiar with academic writing formats and citation styles.
Placement process
The other difference between India and abroad is in the placement process, a business school provides the career services and placement opportunities, and it is for the students to leverage the same to grab the jobs. Whereas in India, students expect the jobs to be offered as against job opportunities being brought to them by the institutions.
Competing with global best
Concerning the standing of Indian management institutes in the global scenario, we have a long way to go. Two important factors/components that make a great educational institute are the faculty and students. Excellent professors attract great students, and great students sustain exceptional faculty—that is the simple rule.
Question the 'status quo'
The issue of lack of preparedness of our students affects the whole ecosystem. Indian educational institutes lag behind because of the quality of students. Because our undergrad education is weak in academic rigor which reflects our postgraduate education including research is affected, and the ecosystem needs strengthening.
Our society is examination-oriented, even the top ranking students lack reading habits and do not put on the thinking hats. We need to get them used to 'question the status quo' attitude. What they bring to the table is very narrow, and one can attribute it to the lack of reading habits and also the underdeveloped 'thinking' trait. We need to introduce logic, discourse and philosophy courses in the undergraduate education. Whether management education or any other professional or academic disciplines, the purpose of higher education is to inculcate the traits of observation, the spirit of questioning, the process of planning and execution, the art of argument and the ability to solve problems. Our students have to be inculcated the axiom of French philosopher Descartes: "I Think Therefore I Am."
Quality of faculty
The other factor that can help India get closer to top management schools in the world is the quality of faculty. It is important for us to focus on the high calibre of our faculty. Faculty in higher educational institutes brings that unique blend of top class teaching and research to the classroom.
The ability to articulate, deliver and execute world-class research which stands the test of time regarding its 'originality' and 'uniqueness' will ensure the growing reputation of Indian management institutes. We are already seeing this change given the increasing interest of doctoral students at the ISB and also at the Indian Institutes of Management.
Challenges ahead and their solutions
We can term the three challenges that Indian management education faces as – the "lemons problem"; the "escape velocity" problem, and the "continuity in change" problem.
The lemons problem
It was proposed and popularized by Nobel Prize winning economist George Akerlof. In a 1970 paper, titled 'The Market for "Lemons": Quality Uncertainty and the Market Mechanism,' Akerlof describes how the existence of goods of many grades poses problems for the theory of markets.
Given the quality uncertainties in the education scenario, people inevitably end up mistrusting your intent and passion. It's hard to believe that sincere educationists would invest their hard earned money in an educational institution to make a difference. We could overcome this problem through dedication, commitment and transparency and do our best to convince that we are in this not for short-term gains or profits but long-term vision delivery.
The escape velocity problem
'Escape velocity' is a fancy way of saying in certain circumstances, an entity—a person, organization, or economy can be held back by certain downward pressures. Though a concept from physics, the term is used in a variety of contexts including poverty alleviation as in this much-cited paper by Harvard Professor of Economics Lawrence F Katz titled, "Achieving Escape Velocity: Neighbourhood and School Interventions to Reduce Persistent Inequality."
The 'continuity in change' problem
The challenge is to introduce new subjects, curriculum and pedagogy but maintain continuity. This challenge naturally results in the problem of not only balancing tradition and modernity, but optimality. The answer is being innovative without losing track of enduring components of the curricula and pedagogy of business education.