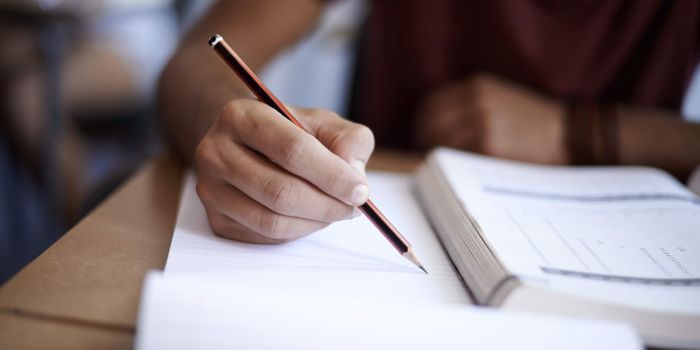 CAT 2018 Expert Interview - As the CAT 2018 is on the horizon, and with only four months to go, it is time to spruce up preparation for the big exam. Careers360 brings to you the expert interview of Mr. Kaushik Kapoor, Director of Erudite who shares his expert tips on how to prepare for CAT for the benefit of aspirants.
MBA/PGDM Admissions Open 2019
IFIM Business School
According to Mr. Kaushik, as time is limited, it is advisable to shortlist the most important topics and prepare them extensively. For the aspirants who have still not started with CAT preparation, he advises them to join a crash course. The Director also elucidates a detailed section-wise preparation strategy for CAT and the top books and study material. With the help of guidelines outlined by Mr. Kaushik, aspirants may prepare their own CAT study timetable, if they haven't already. Read CAT 2018 expert interview on how to prepare for CAT to know more.
CAT Pathfinder
Know your call chances for Admissions
Use Now
"Handling of different types and variations of questions is essential. In order to achieve this skill, students must start practicing simultaneous engagement with the different topics and areas. The final skill level is efficiency, which is achieved through the perfect balance of speed accuracy. If the students had been targeting accuracy, it is time to move on to the next level, that is development of speed while maintaining accuracy."
Excerpts from the interview:
Careers360: CAT 2018 is almost four months away. What should be the strategy for aspirants who are yet to start preparations for CAT?
Mr. Kaushik: It's high time to gear up for people who lie in this category. The CAT requires in-depth understanding of topics, as CAT questions verge on inferential and innovative. Thus merely a functional, even a regularized understanding of the topics and questions will not be enough.
Variation is key to preparation for the CAT. The said candidates should divide the time available into three periods. These should be as first a month and a half of basics and theory with practice of standard question patterns, secondly a month and a half of advance level preparation and short-cuts, and finally a month of rigorous practice with innovative question types.
As time is limited it is advisable to shortlist the most important topics, that are expected to have questions in the CAT exam and prepare them extensively. The estimated time for preparation should be taken as three months as the last month is required for testing, analysis and self-study for practice.
Aspirants may choose to join a crash course. The basic strategy would be to attend the classes and cover all concepts preferably in around two months. The study material should be completed in this period, after which the candidates can move on to further suggested practice materials. The last two months should be spent on mastering the test taking strategies via mocks and sectionals.
Careers360: Is enrolling in a coaching institute a good idea for aspirants who have not started their preparation with just four months or less to go?
Mr. Kaushik: Yes. The coaching institutes have expertise on the tests and preferable methods of preparation. They train the students on not only the finer points of the test, but also matters of selection, and provide in depth training for unexpected question types. The institutes help the students formulate plans for preparation and also to implement them in the best possible way.
Also through simulation and teaching tools the students are made to learn the nuances of the test taking process. Institutes also integrate personalized attention, one to one mentorship and involvement programmes under which the students aim at a holistic and synergistic increase to scale in terms of preparation.
Careers360: Please share a detailed preparation plan for the three sections, namely, Verbal and Reading Comprehension, Data Interpretation & Logical Reasoning and Quantitative Ability.
Mr. Kaushik: The detailed plan for the three sections should be as follows:
Reading Comprehension and Verbal Ability: The first step is to clear the concepts relating to the various topics and understand the rationale behind proper comprehension to facilitate the capacity to answer tricky questions. Next you need practice of questions and assessment of both the correct answers with the logic of qualification, and the logic of elimination for the incorrect answers. Further you need to move on to online practice tests. You can also start giving mocks alongside.
Along with this you need to build up reading habits. That can be done by reading newspaper editorials and articles. This not only helps in improving comprehension of the passages, but also with retention of key ideas and further inference. You can also solve GMAT RCs for advance level RC practice. For the Verbal Ability section, the handling of non-MCQ questions is of paramount importance.
DILR: This section is proving to be the nemesis of all CAT aspirants for the past three years. The basic material must be completed quickly and you must move on to past papers. After completing past papers you need a lot of practice with innovative levels of questions, and preferably appear for mocks and sectionals.
Further the questions, answers and solutions have to be analyzed very carefully for this section in order to identify and eliminate common mistakes. Along with this you can also solve Sudoku and puzzles from books and web based sources.
Quantitative Ability: Conceptual clarity is most important in this section. This entails beginning with the fundamentals of various topics, theories and formulae. Next the same process works very well i.e. completing the basic material and moving to sectionals and mocks. An important thing to do in this section is to identify your weak areas and strive towards improving them.
Careers360: For the ones who have already started preparing on their own without coaching classes, please recommend a strategy for the next four months.
Mr. Kaushik: Such students would have started with the basic levels. As the test date is on the horizon, it is high time to go to more advance levels. You need to first complete the basic material of all areas.
Next, mocks should be taken very seriously. Handling of different types and variations of questions is essential at this time. In order to achieve this skill, students must start practicing simultaneous engagement with the different topics and areas. The final skill level is efficiency, which is achieved through the perfect balance of speed accuracy. If the students had been targeting accuracy, it is time to move on to the next level, that is development of speed while maintaining accuracy.
Careers360: What are the must prepare topics in each section which should not be avoided at any cost? Please share some preparation tips on those topics.
Mr. Kaushik: Aspirants must focus on the important topics below:
Verbal: Para jumbles, odd statement out, critical reasoning and summary. Practice of questions and the logic of solutions is essential. Special emphasis must be paid to answering non-MCQ type questions.
RC: Different levels and topics of comprehension passages. Reading and practice with special emphasis on inferential understanding is the key.
DILR: Logical puzzles and tables. Sudoku and similar puzzles help a lot.
QA: Arithmetic, Algebra and Geometry. Solving a lot of CAT type questions does the trick.
Careers360: Please mention some top books and study materials to be referred by CAT aspirants.
Mr. Kaushik: Preparation can be done using:
Arihant CAT books by Arun Sharma

Tata McGraw Hill CAT books by Nishit K. Sinha

Erudite basic study material, mocks and advanced sectional tests.

Tests series by various other institutes.

Apps on CAT test training and practice questions (as available on Android and iOS platforms)
Careers360: How should final year graduation students vis a vis working professionals balance their daily routine with CAT preparation?
Mr. Kaushik: The normal and effective routine is managing two hours of study daily during weekdays and five to six hours during weekends. Final year students can generally dedicate a little more than this basic study time, between college classes and curriculum. It is not advisable to take semester studies and exams lightly, but the CAT also requires regular grappling with the subject matter, if only for the bare minimum of time for those with very busy schedules.
The focus should be the handling of different subject areas and topics in a limited timeframe, as the actual test demands.
Careers360: When is the ideal time to start taking mock tests? Also mention the frequency in which mocks should be taken.
Mr. Kaushik: Mocks should ideally be started from July. Once a week is ideal and can be increased to two tests per week.
Careers360: How can one analyse their performance in mock tests? Please share some tips for analysis and the way forward.
Mr. Kaushik: Analyse all questions (whether right, wrong or unattempted) and compare your solution to the one given. Also analyse where have you wasted time and where you question selection could have been better. Identification of questions is an art which can be learnt very effectively from taking mock tests. The test series of the various institutes generally give in depth analysis of accuracy rates, and speed and strike rate analysis in the analysis of the mock test papers. This can give great mileage in creating, implementing and course correcting study plans towards achievement of remarkable CAT percentiles.
Careers360: Please share detailed preparation strategy for three months, two months and last month for CAT-takers.
Mr. Kaushik: The strategy for the last three months should be to clear concepts and sectionals. Mocks and analysis of mocks should be in the plan for the last two months. In the last one month, take rest and carry out revision aimed at regular practice. Some mocks are advisable.
Careers360: How should CAT aspirants balance their preparation with other entrance tests like XAT, IIFT, NMAT, SNAP and CMAT?
Mr. Kaushik: CAT preparation covers almost the entire syllabus for all of these exams. Anything which is unique to these exams can be covered in a maximum of fifteen days.
The Decision Making section of XAT is an exception to this and should be practiced early on in case one wants to appear for the XAT exam.
Careers360: What can one expect from CAT 2018 in term of exam pattern and difficulty level?
Mr. Kaushik: No prediction can be accurately made by anyone. However going by the past trends we can expect certain recurring elements.
A tough DI LR section with emphasis on innovative puzzle based questions is expected. There will be only a few sets on traditional graph based questions from DI. The rest is expected to be logical.
The VA RC section may be tricky as it traditionally deals with very close options. The specific number of non-MCQ questions may vary slightly, but RC in all probability, will remain the more prominent area.
The QA section this year is expected to be harder than that of last year's CAT.
Careers360: What should be the exam day strategy in terms of time management, maintaining accuracy and fulfilling sectional cutoffs?
Mr. Kaushik: In terms of time management, the CAT security procedures get more and more stringent by the year. It is imperative to be on time and thus start towards exam centres with ample time in hand.
As nothing but clothing is allowed inside exam centres, not even watches, footwear or cash, students may take someone along with them to take care of belongings. It is also advisable to locate centres beforehand to avoid any delays on the exam day.
Parameters of accuracy and time management are extremely individual in nature. The best thing to do is to get adequate practice to find what works best for you and then execute similarly on the D-Day. Seeing how last minute preparation is of little or no importance in exams like CAT, the students must reserve the days preceding the exam day and the hours preceding the exam for revision only. A modicum of faith goes a long way to ensure confidence and stress management.