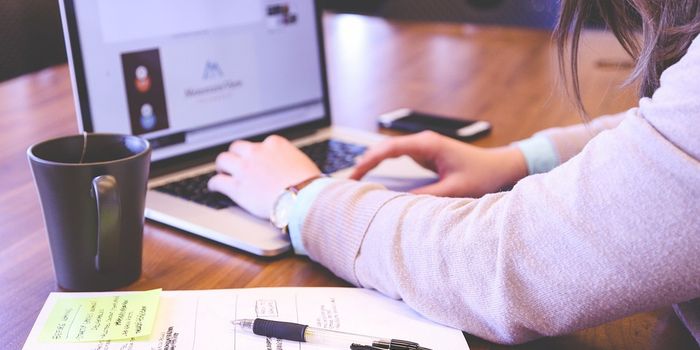 CAT 2017 Analysis by T.I.M.E. - CAT 2017 is being conducted on November 26, 2017, across the country in 142 test cities. The IIM Lucknow is conducting the CAT and it is conducted in two slots. Careers360 brings to you CAT 2017 analysis by T.I.M.E. and information pertaining to it such as CAT difficulty level and section wise CAT exam analysis by experts after 5 PM (Slot 1) and 9 PM (Slot 2).

Latest - CAT 2017 Answer Key is available now
CAT Sample Paper
Download Free Sample Paper for CAT
Download Now
CAT 2017 Analysis by T.I.M.E.
As per the exam pattern of CAT 2017, the paper consists of three sections – Verbal Ability & Reading Comprehension (VARC), Data Interpretation & Logical Reasoning (DI & LR) and Quantitative Ability (QA) with 34, 32 and 34 questions respectively. Each section had a sectional time limit of 60 minutes.
CAT Exam Analysis by T.I.M.E. - Slot 1
| | | | | |
| --- | --- | --- | --- | --- |
| Section Description | Number of Questions | Number of MCQs | Number of Non-MCQs | Difficulty Level |
| VARC | 34 | 24 | 10 | Moderate-Difficult |
| DILR | 32 | 24 | 8 | Very Difficult |
| QA | 34 | 19 | 15 | Moderate |
| Total | 100 | 67 | 33 | Difficult |
Note: We are assuming an accuracy of 80% for the above estimates.
CAT 2017 Analysis by T.I.M.E. - Section Wise 
The exam pattern of the first slot was more or less same as that of CAT held last year. The number of questions in different sections was same as that of 2016. 
CAT 2017 forenoon session can be considered challenging. Verbal Ability & Reading Comprehension section had 34 questions. Followed by it was Logical Reasoning & Data Interpretation section which had 32 questions. The last section, Quantitative Ability, had 34 questions.  
Verbal Ability & Reading Comprehension - This section had 24 questions in RCs and 10 questions in verbal. The RCs were easy in terms of language as well as the subject area. There were three passages with six questions each and two with 3 questions each. The relative ease of reading the passages was compensated by the increased level of difficulty in the 'choices'. Majority of questions from this area were inference-based that required good critical reasoning skills. The options in most questions required multiple reading of the relevant portions of the passage. This was time-consuming.   
Verbal ability questions were of the moderate level of difficulty. Seven out of these ten questions were non-MCQ type. The effective level of difficulty would appear to be on the higher side. 
The cutoff in this section is expected to be slightly lower than that in CAT 2016.
Data Interpretation Logical Reasoning - This section had the highest difficulty level in years. T.I.M.E. experts mention, "In fact, the entire section can be termed to have DI based reasoning sets and Quant based reasoning sets, making it almost impossible to identify and classify the sets in DI and LR separately." While initially the data and questions looked easy, upon attempting, they turned out to be complicated and time consuming. 
Quantitative Ability - This was the easiest section in CAT 2017. Majority of the questions were from basic concepts of Arithmetic which made it easier for candidates to attempt higher number of questions. "Leaving out any time-consuming questions and maximizing the number of attempts would be the key to scoring high in this section," states an expert from T.I.M.E.
CAT 2017 Analysis by T.I.M.E. - Slot 2
According to the experts of T.I.M.E., CAT 2017 Slot 2 was very much in the lines of the forenoon slot and last year's CAT. The sectional difficulty level continued to be low for QA and VARC whereas DI & LR was tough making the exam challenging.
Verbal and Reading Comprehension - The experts state, "The VA-RC distribution too was similar, at 10-24. With easy to read RCs, students heaved a huge sigh of relief. The topics chosen for the RCs were also not dense, helping students to save valuable time. There were two passages with 3 Qs each and three passages with 6 Qs each. However, as was reported by the students from the first slot, the choices were close, making elimination difficult and also consuming more time." The Verbal Ability or English Usage questions were little tricky. Indepth reading ability of candidates was necessary to answer these questions accurately. 
Data Interpretation & Logical Reasoning - According to T.I.M.E. experts, this section was a test to check candidates' ability to choose the right question and not fall into the sitters' trap. "While a couple of sets were regular LR models, the others were not any of the standard LR-DI models and were instead replaced by reasoning based DI. There were some clearly uncrackable sets and those who spotted the toughness soon enough would be the ones who managed to attempt a good number of questions," mentions experts.
Quantitative Ability - This section was also completely similar to Slot 1. There was a dominance of Arithmetic questions and hardly any unsolvable questions. According to experts, one hour time was sufficient to accurately attempt the questions.
CAT 2017 Cutoff by T.I.M.E. - As per the expected CAT cutoff predicted by T.I.M.E. experts, an overall score of 140 or above should be enough to secure 99 percentile and for 97.5 percentile, score of 128+ is enough.
Also Read
CAT 2017 Expected Cutoff by T.I.M.E.
CAT 2017 Analysis by IMS Learning
CAT 2017 Analysis by Career Launcher
CAT 2017 Analysis by Bulls Eye