5 Demand Skills That Recruiters Are Looking For in MBA Grads
2020 has brought new unimagined yet feasible options in many areas. The top notch B-Schools of the country have also stepped forward to incorporate the changes and make a new blend in the curriculum thereby suiting to the need for post- COVID new corporate jobs. The 2020 winter placements witnessed new dynamics of interviews both in terms of infrastructure and intellect. To fit well in the corporate world, MBA aspirants have additional perspectives now to prepare in addition to the traditional checklist. These changes have to be quickly absorbed by the new league of professional students in the field. Dr. Meenakshi Tomar, Assistant Professor and Assistant Dean, Jindal Global Business School elaborates about the 5 demand skills that recruiters look for in MBA graduates.
So what are the five skills that every MBA aspirant or any other professional needs for the job market in 2021? Let us have a look at these trending skills that can land you a job in one go.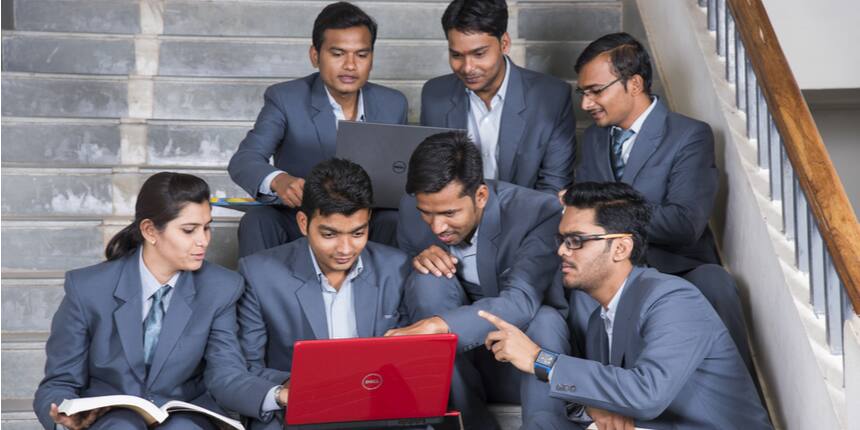 Also Read-
Distance MBA from IIMs in India
MBA in e-Commerce Management: New Avenues in Digital Enterprises
1. Communication Skills Blended with Emotional Intelligence
The top B-school recruiters now are on the lookout of leaders who can create a magic spell on the team without being physically present there. But how does this work? Well here comes a unique skill- emotional intelligence, the one required by the leaders to keep the balance right. The top MBA colleges in India have introduced experiential learning exposing the students to such classy yet complicated situations and prepare them for the tough roads ahead. Questions one may expect to check emotional intelligence here are:
"How would you help and motivate a team member remotely?"

"How will you attract a mutual fund investment from a prospect given the current scenario where people do not want to meet personally?"

"How well do you take criticism? How many times have you owned up to the failure of your team?"
One needs to remember that the positive side of psychology plays a vital role here.
2. Mobility and Technology
Be it Breakout Rooms or new discussion platforms, R or design thinking, being tech savvy is the next mandate on the list. With the introduction of online classrooms, the regular B-schools involved technology to the best experience. Technical Proficiency is in demand like never before. Some of the best B-Schools have started offering unique courses involving technology in a multi-dimensional manner. This particularly allows management students to be flexible and adaptive with technology. Mobility helps the student to migrate from one technology to another thereby increasing adaptability to frequent changes in the industry. A recruiter may ask a questions like-
"Tell us something about the latest technologies adopted by XYZ company? What is unique about that and how is it giving them competitive advantage?" or,

"Tell us something about your experience with a business intelligence tool that you have ever used"
3. Learning Aptitude Depicting Upskilling
The learning aptitude plays a vital role where the candidates are expected to upskill as and when required. No upskilling shows a low rating on the meter. A reflection of upskilling is a must on curriculum vitae. This showcases the expanded capabilities of a student. Surely gives an answer to "What can you do apart from ………?" While monitoring these changes closely, advanced B- Schools provide a close progression of various training and development programmes that a student can benefit from. The recruiters collaborate with B-Schools for specific training on certain software or hands on with business intelligence tools like Tableau.
4. Cost-Saving Aptitude and Self Workspace Management
Remote work is the new workspace now. The pandemic showcased new ways of executing business operations across different corporates. With many professionals working from home, companies have realized this option to be equally feasible for cutting down on infrastructure costs. The recruiters now expect the candidate to think for cost efficient ways of operating, client interactions and marketing. One may expect a question over designing a marketing strategy for launching an altogether new product online while ensuring presence of thousands of people during the digital launch.
5. Research Orientation and Analytical Skills
What do the recruiters look for in a leadership profile? The answer is, a quick problem solver and decision maker. B-Schools with best research resources in place prepare professionals by weaving research projects through papers, case studies and group discussions. The faculty members groom the students for understanding the business problem first and do the required hand holding to ensure the development of analytical skills required on a specific project. This exercise is a key to establishing required knowledge about different methods and views one can adopt to arrive at a solution. If a student is able to add a published research paper or an article, it becomes a credible weightage on the curriculum vitae
At the end, a perfect blend of skills and capabilities is never limited. One must be aware of the real time changing needs and keep acquiring the new skills of the future.
Jindal Global Business School, Sonipat Updates and Articles
Questions related to Jindal Global Business School, Sonipat
Showing 1 out of 1 Questions
162 Views
Does Jindal GBS Provide ipm Course
Dear Aspirant,
I hope that by IPM you mean Integrated program for management. So Jindal Business School provides integrated BBA ( Hons) course + MBA. The course duration is 5 years. You have to apply for this course after 12th by securing minimum 60% and then clearing the entrance exam conducted by Institute.
Hope this helps