30 days preparation strategy for CMAT 2021
30 Days Preparation Strategy for CMAT 2021 - A goal without a proper preparation strategy is a mere dream. Some students might have paced up their preparation while others who haven't begun their preparation must do it now. With 30 days left for CMAT 2021, students now need to pull up their socks and prepare a 30 days preparation strategy for CMAT 2021 to become more productive with lesser inputs. With CMAT scheduled to be held on February 22 and February 27, most of you must have appeared for other B-school entrance exams like CAT, XAT, IIFT, IBSAT, MAT, NMAT and so forth, your half of the preparation is already done. In the 30 days preparation strategy for CMAT all you need is to brush up your concepts and practice to crack the exam and come out in flying colours. Read this article by Careers360 to know 30 days preparation strategy for CMAT 2021.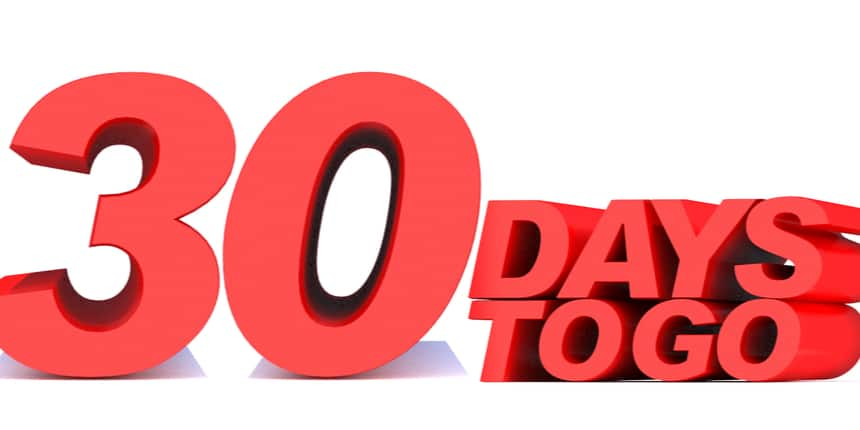 Quick Glimpse - CMAT Exam Pattern 2021
Candidates appearing for CMAT 2021 must have a quick glance at the exam pattern of CMAT 2021 before moving forward with the 30 days preparation strategy. Check the complete details regarding the number of questions and marking for each section:
Exam Pattern of CMAT 2021
| | | |
| --- | --- | --- |
| Sections | Number of questions | Marks |
| Quantitative techniques and data interpretation | 25 | 100 |
| General awareness | 25 | 100 |
| Logical reasoning | 25 | 100 |
| Language comprehension | 25 | 100 |
| Total | 100 | 400 |
Also Read:
CMAT 2021 exam day guidelines and strategies to crack the test
30 Days Preparation Strategy for CMAT 2021
Shift focus on important concepts
Now that you have 30 days, rigorous studies will not help you save time by studying smartly. Studying smartly refers to getting to the nerve of the exam and adjusting the schedule accordingly. You need to focus on the concepts which are important to ace in the examination.
Solve regularly past years question papers
It is important for the aspirants to go through the previous year CMAT question papers to determine the type of questions and based on the performance in the exam, tweak the strategy. Also, going through the previous year question papers helps one to understand the syllabus of CMAT more clearly and enable them to understand the topics from which questions are asked frequently for consecutive years. Furthermore, these question papers come handy to you and help to enhance your time management skills.
Keep yourself updated
Students must keep themselves updated with the latest happening and events which is not only important for GK section preparation but to otherwise also. As part of a 30 days preparation strategy for CMAT 2021, candidates must go through the newspaper and check information related to important appointments, policy related decisions , awards etc. Reading the newspaper on a regular basis will not only help in increasing one's knowledge but also improve your comprehension abilities in short span of time.
Time management
As per the exam pattern of CMAT 2021, the question paper will consist of a total 100 questions with 25 questions in each section. The total duration of the exam will be 180 minutes, which further divided, leaves 1.8 minute for each question. Hence, practice to solve questions in limited time. Don't get stuck if you are unable to drive yourself to answer. Move to the next question and come back to the difficult questions later.
Also Read:
CMAT 2021: Last Week Tips to Ace the Test
CMAT 2021 Mock Tests
Practicing the mock test of CMAT 2021 is one of the most crucial steps for preparation. Mock tests helps you in the following ways:
Strengthens your grip on important topics

Gives you an opportunity to get familiar with exam kind of environment

Helps you learn the techniques to manage your time

Enables you to analyse your strengths and weaknesses

Boost your confidence level
With a month left for examination, make sure you give mock tests every alternate day.
Avoid starting new topics
Aspirants are advised to not to begin with any new topic at the eleventh hour because it will lead to confusion and will increase the anxiety level. One must prepare and strengthen with the topics they already know. This will help in boosting morale and confidence.
Improve accuracy
As the D-day is approaching, candidates must focus on improving their accuracy along with the speed. One can enhance its speed and accuracy by practicing on the daily basis and marking themselves as per the marking scheme. Take note of your score through every mock test and rectify your weak areas.
Section wise Preparation Tips for CMAT 2021
Quantitative Techniques and Data Interpretation
This section assesses your mathematical skills in areas like algebra, arithmetic and geometry. Know the topic in which your concepts are not clear and practice a number of questions on basics to increase your speed and accuracy. Try to learn the shortcuts to solve each question in 1.8 minutes. In case you get stuck on a particular question don't get stuck, move to the next question. In data interpretation you must know how to assess the given data. It will include questions on decision making. Solve a number of questions each day to increase your speed.
General Awareness
The general awareness section includes the questions from the topics like - international, national, science and technology, sports, economy, books and authors, abbreviations and so forth. To crack this section with ease you must follow the tips mentioned below:
Keep yourself updated with the latest whereabouts around yourself.

Regularly read the newspapers and editorials.

Refer to the monthly current affairs to know the important events that occurred.

Continuously practice with the help of CMAT sample papers

Download the mobile applications like Indian Express, The Hindu to let notifications timely.
Logical Reasoning
One needs to think smartly to score well in this section. This section mainly covers questions from blood relations, statement and argument, number series, analogies and so forth. You must daily practice a number of examples and questions to increase your speed and thinking skills while solving the questions.
Language comprehension
With a month left for preparation, you must shift your focus on your vocabulary and reading skills. One can enhance his/her comprehension in 30 days by:
Reading newspapers every morning or evening

Solve two-three comprehensions on daily basis

Make best use of your leisure time by playing mobile games like vocabulary builder, word to word etc to make learning on the go.

Mark difficult words and learn their meanings from a dictionary. Students are advised to always keep the dictionary handy while watching movies/reading books.
Also Read:
Questions related to CMAT
Showing 2914 out of 2914 Questions