Must Read Books for MBA Students and Aspirants
Must Read Books for MBA Students: For MBA students, reading is a habit they should develop or should always hold! Reading the purpose of exploding the MBA entrance exams will be enough, but it will also help to develop an administrative perspective and gain insights into different types of life.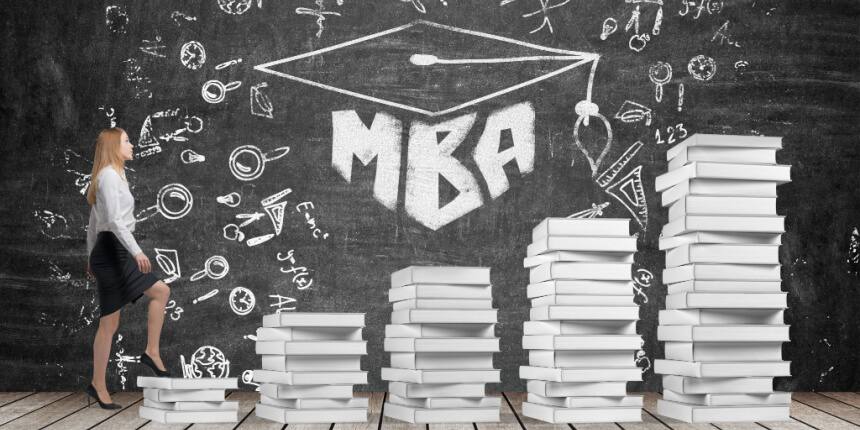 Books will always provide a broader picture of the world outside your realm of knowledge, regardless of religion, caste, creed, philosophy, spirituality, social or political context. Therefore, we have prepared a list of the top 10 must read books for MBA students and they should study to understand and gain the perspective needed to become a prospective manager.
MBA Students Must Read Books
Do you think you have a Master of Business Administration (MBA) from a top business school (B-School) and are you ready to call scenes? The B-school curriculum does not teach you everything you need in real life. It makes your corporate world smart. So, look beyond your MBA study and preparation materials.
Books also serve as a window to explore the thoughts of a particular genre of experts and then communicate your ideas and thoughts with the author. The list covers a variety of topics and will help you understand the theoretical concepts you read in classroom practice.
Also Read:
Top must-read books for MBA students and aspirants
Here is a list of some old and some new books; We think that will have an effect. These books are appreciated as "a must read" by many around the world. These books are about entrepreneurs, the real-life corporate situation, turning businesses, and much more.
Please note, the list below is not provided in any order or rank.
Name: Freakonomics

Author: Stephen J. Dubner, Steven D. Levitt



Year: 2005



Freakanomics is a collection of 'economic' articles exploring unusual and diverse subjects that have not traditionally been covered by economists.




The book explores the inner workings of the truth about real-estate agents, a crack gang, the secrets of the Ku Klux Klan, and so on. The stories present as a study of the economy, at the root, of incentives.

Name: Straight From the Gut

Author: Jack Welch




Year: 2005

Learn about how "the world's toughest boss" Jack Welch transcended conventional wisdom and turned General Motors (GE) into a slim and average machine of growth and corporate innovation.




In the 1980s, Welch (known as the Neutron Jack) laid off more than 100,000 workers. In the book, he reveals the facts behind this process, the difficult decisions involved, and how he created GE as one of the most successful companies in the world.

Name: How to Win Friends and Influence People

Author: Dale Carnegie




Year: 1936




This book, published about 85 years ago, is still a bestseller. The book teaches the importance of communication at work, how to deal with people, ways to create people like you, and more.

It talks about how enlightened people achieve each other's performance, gain holistic perspectives and express ideas in ways that are heard. To date, the book has sold more than 17 million copies.

Name: A Never Before World

Author: Rama Bijapurkar




Year: 2013

'Never Before India' is a perfect book to give you examples of unique products that can only be created in the newly emerging India to challenge the notion of who exactly creates the middle class in India, this book is an intelligent reading from beginning to end.

Name: Connect the Dots

Author: Rashmi Bansal




Year: 2015

This book explores the 'serious lives of 20 real-life entrepreneurs without an MBA degree' and how they expressed their own success. The book has 3 sections - Jugaad, Junoon, and Zubaan.




All sections have their own specific stories that will captivate readers and provide a holistic view of how to become an entrepreneur.

Name: Beyond the MBA Hype: A Guide to Understanding and Surviving B-Schools

Author: Sameer Kamat




Year: 2013

"It talks about the unattractive side of the MBA," says Samir Kamath. "Most books talk about how to get into programs. Most magazines and online articles highlight the excellent salaries that MBA students receive after graduation.




Beyond The MBA Hype tries to equilibrium it out by highlighting what B-schools can and can't do. The aim is to make the MBA degree more informative for the reader, "says Sameer Kamath to Careers360.

Name: The World Is Flat

Author: Thomas L. Friedman




Year: 2005

Friedman talks about his concept of 'flattening' the world in the early 21st century, what it means for nations, companies, communities, and individuals around the world.

Name: Fortune At The Bottom Of The Pyramid

Author: C.K.Prahlad




Year: 2004

The book contains several case studies. These cases focus on businesses that thrive with BOPP models. BOPP is a new business model that aims to provide goods and services to the world's poorest people.

Name: Outliers

Author: Malcolm Gladwell




Year: 2008

Malcolm Gladwell explores the factors that make up successful individuals and high achievers. He explores Canadian ice hockey players, Bill Gates, The Beatles, and other examples of 'perceived intelligence' and rational decision making.




Gladwell talks about a '10,000-hour rule' and says that 10,000 hours of training for a specific task is the key to success.

Name: The 7 Habits of Highly Effective People

Author: Stephen Covey




Year: 1989

"The 7 Habits of Highly Effective People" is considered one of the most influential books written by Covey. The author presents seven popular habits because it 'works':




Habit 1: Be Proactive
Habit 2: Begin with the End in Mind
Habit 3: Put First Things First
Habit 4: Think Win-Win
Habit 5: Seek First to Understand, Then to be Understood
Habit 6: Synergize
Habit 7: Sharpen the Saw
Candidates might be interested in-