MAT Preparation for Language Comprehension & Verbal Ability
MAT Preparation for Language Comprehension & Verbal Ability - Management Aptitude Test or commonly as MAT is conducted five times in a year. MAT score will act as a passport to more than 600 B-schools. MAT is conducted in online and offline mode and candidates can choose to opt for one mode or both the modes as per their preference. MAT will assess candidates on different areas, hence the paper is divided into five sections, viz., Intelligence and Critical Reasoning, Language Comprehension, Mathematics, Data Analysis and Sufficiency, Indian and Global Environment. Amongst the five-section sections, this article focuses on the MAT preparation for Language Comprehension and Verbal Ability. This section assesses the candidate ability to comprehend the passage and vocabulary. The key to increasing one's verbal ability is to read frequently. With the advancement of technology, students can assess diverse fields to read from without limiting themselves to the newspapers. Read this complete article to know the important topics and their preparation tips of Language Comprehension and Verbal Ability.
Latest Upates - MAT admit card 2020 for MAT IBT mode released. MAT 2020 application form for December session is available now.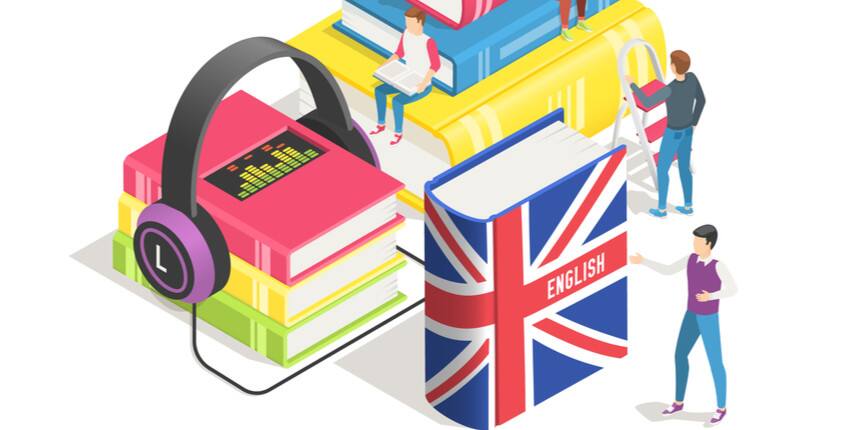 Fill MAT Application Form Below or Click Here
MAT Language Comprehension and Verbal Ability - Overview
Before knowing the tips for preparation, let's have a look at the MAT 2020 exam pattern for language comprehension and verbal ability.
Language Comprehension Highlights:
Features

Details

Number of questions

40

Marks per question

1 mark

Negative marking

0.25 marks for incorrect answers

Topics covered

Reading Comprehension

Fill in the blanks

Synonyms and Antonyms

Idioms

Jumbled words and sentences

Odd word out

Sentence correction

Para jumbles




Expected time to be taken

20-30 minutes

Important books

How to prepare for Verbal Ability and Reading Comprehension for CAT - McGraw Hill

Mastering for Verbal Ability - Arihant Publication

Verbal Ability and Reading Comprehension for the CAT - Pearson
MAT Preparation for Language Comprehension & Verbal Ability
Reading Comprehension
Reading comprehension refers to the understanding of the text provided and comprehending with the ideas that the author wants to convey. Reading comprehension section generally consists of 4-5 passages with approximate 300-400 words each. Each passage will consist of 5 questions, students will be required to answer the questions on the basis of the passage. To improve one's reading comprehension, he/she must follow the following points:
Assess your current reading by noting the time you take to read a passage. To know your capability pick a passage from any magazine, book, newspaper or novel and note the instances where you lag for example difficulty in understanding a few words.

If you take time to understand a few words, focus on improving your vocabulary by creating flashcards of the words you were not able to relate to. Write the definition of the difficult words and twice or thrice take a quiz of yourself from the vocabulary you have written on your flashcard.

Vocabulary improves when you take pleasure in what you read. Hence, embrace to whatever you read and don't make it a constant chore.

Summarize every time to what you read and stop on the line where you start getting confused.

Try to read the passage aloud when you feel tired.

While reading, read the previous sections of the text to link with the later paragraphs.

While practising, discuss the passage with friends on the basis of your understanding.
Tips to improve Verbal Ability
The verbal ability of the student is assessed by mainly asking questions from the topics such as, sentence rearrangement and completion, synonyms and antonyms, idioms, odd word out, sentence correction, and para jumbles. To improve range of expression and comprehension, starting from today follow the ways mentioned below:
Read, read and read
Reading is one of the essential ways to improve one's vocabulary. You are advised to read from different genres and step out of your comfort zone. By reading from different genres you will run into new words. Make sure you take note of the new words and definition.
Each day, a new word!
Promise to self to learn a new word each day from the text you read or what about downloading the mobile application and making it a piece of cake? Applications such as Vocabulary.com, Magoosh Vocabulary Builder, Word to Word and many more helps you learn new words and their usage in a sentence.
Let's Apply!
Now that you are learning a new word each day, try to use that word in your daily life. Also, if you hear any new expression, idiom or phrase try to inculcate them in sentences while talking to friends or family. It becomes easy to remember more often you use.
Getting bored? Watch a movie!
If you feel the reading is getting boring and making you lazy, why not watch a movie? Check the list of the movies below you can watch amid your preparation for MAT:
Jurassic Park

Notting Hills

Men in Black

Harry Potter

Star Wars

Pirates of the Caribbean
Note - Don't forget to play the subtitles and have your dictionary by your side.
Play Word Games
Make your learning fun by indulging yourself into word games. Visit your nearby game store and purchase the board games like Scrabble. Call your friends or family and play along. Scrabble requires problem-solving skills and will to try to form new words.
Quick Links:
Questions related to MAT
Showing 3839 out of 3839 Questions
Management Aptitude Test (MAT)