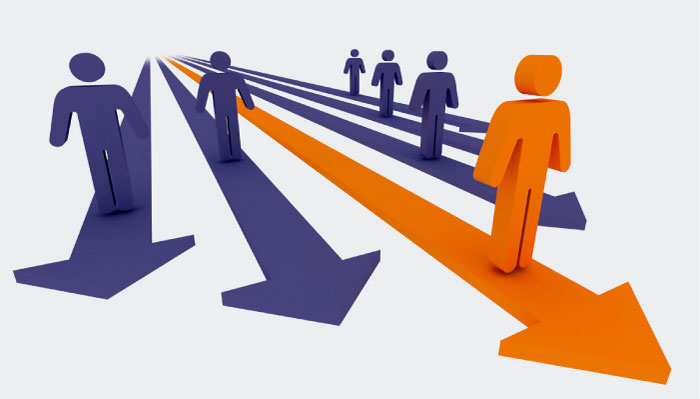 MAT or Management Aptitude Test is one of the popular MBA entrance exams conducted by AIMA. Around 600 B-schools accept the MAT scores for its admission. The exam is taken by a majority of the MBA aspirants as it is conducted four times a year, hence giving enough opportunity for the test takers to get a good score and obtain admission in a good B-School without losing a year.

LATEST- MAT 2017 Result (December Session) Announced
MAT Pathfinder
Know your call chances
Use Now
If you have taken the last MAT exam and obtained your result, or preparing to take the next MAT of the season, knowing the top B-schools accepting MAT scores and their MAT Cutoffs will give headway to your MBA admission through MAT scores.
Admissions Open Now
Asia Pacific Institute of Management
PGDM Admissions 2019 [email protected] Pacific Inst of Management | 100% Placements
Great Lakes Admissions 2019
Great Lakes PGDM/PGPM 2019 |Highest CTC 26 LPA|Avg 12.2 LPA| Know More
MAT is conducted in the months of February, May, September, and December. A candidate can take the exam each time it is conducted. According to trends, the maximum number of participating B-schools is for the MAT February and MAT December exams. 


"Shortlist the B-Schools before they shortlist you. Predict your college with our MAT Pathfinder Tool"


The total marks of MAT are 800. The exam has five sections with 40 questions each, totaling it to 200. There are four marks for each correct answer and ¼ negative marking scheme.

The cut-offs of the top B-schools accepting MAT scores can be defined according to two parameters, scores, and percentiles. In the table given below, we share with you the top B-schools accepting MAT scores for the next academic year along with their cutoffs, Careers360 Rank, and Rating along with application procedure.
Top B-schools accepting MAT scores and cutoffs 
 Source: Respective B-School admission officials, websites, and B-school reports.
The above-mentioned table gives you a glimpse of the top B-schools and their cut off scores. 


As you can see, the MAT cut off for top B-schools ranges from 500 to 700. However, there is a caveat. The cutoffs of the top B-schools accepting MAT scores is only an indication of the quality of students the institutes look for admitting. Apart from the cut offs there are various criteria for shortlisting and selection such as past academic records, work experience to name a few. Hence it cannot be guaranteed that obtaining the cutoff percentile will ensure a call from the B-schools you have applied.


Also Read:
Top B-Schools Accepting XAT Scores and Their Cutoffs
Top B-schools Accepting CAT Scores and Cutoffs
Top B-schools Accepting CMAT Scores
Top B-schools Accepting MAH CET Scores and Cutoffs
Other Feature Stories on B-School and MBA: