CMAT 2023 Analysis & Expected Cutoff by Career Launcher - Available Now
CMAT 2023 Analysis & Expected Cutoff by Career Launcher - Career Launcher, one of the leading coaching institutions, has released the CMAT 2023 analysis and expected cutoff. The Common Management Aptitude Test, commonly known as CMAT, was conducted by the National Testing Agency (NTA) in forenoon and an afternoon shift.
Stay up-to date with CMAT News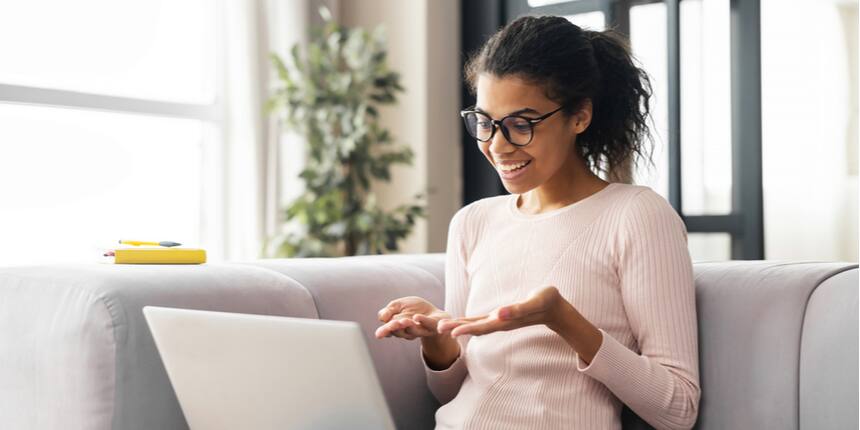 CMAT 2023 will be conducted in computer-based mode for a duration of three hours and half hour additional for the ones who opted new section namely, Innovation and Entrepreneurship. As per the CMAT exam analysis by Career Launcher, there was a change in the CMAT 2023 exam pattern this year. The exam analysis of CMAT by Career Launcher defines the CMAT 2023 paper for both the shifts as of moderate level. Read this article by Careers360 to learn more about the test pattern, section wise analysis, overall analysis, expected cut-off by Career Launcher and so forth.
CMAT Exam Analysis 2023 by Career Launcher
The CMAT paper included a negative marking. Each wrong attempt will receive a negative mark of 1 mark while each correct attempt received 4 marks. Unattempted questions will not award any negative markings. The division of the paper is described below.
Type of Questions

Number of questions

Maximum Marks

Difficulty Level

Quantitative

Techniques &

Data Interpretation

25

100

Easy-Moderate

Logical Reasoning

25

100

Easy-Moderate

Language

Comprehension

25

100

Easy

General Awareness

25

100

Moderate


Innovation and Entrepreneurship
25
100
Easy to moderate
Previous year CMAT Analysis: Quantitative Techniques and Data Interpretation
There were 25 questions in the section. The overall difficulty level was easy to moderate, higher than in previous years. A good percentage of questions came from Arithmetic.
Topic
Sub-topic
Number of questions
Level of difficulty
Number system
LCM/HCF
1
Easy
4 Digit number
1
Moderate
Comparison of Rational numbers

1
Easy
Number Series + Number System - 2 statements

1
Easy-moderate
Arithmetic
PLD
1
Easy
Mixture
1
Easy
Ratio
2
Easy-moderate
Time and work
2
Easy-moderate
Mean-mode
1
Easy-moderate
SI/CI
1
Easy
TSD
3
Easy
Modern Mathematics
Probability
3
Easy-moderate
Algebra
Quadratic Equations - 3 statements
1
Moderate
Function of X

1
Easy-moderate
Surd + Polynomial Expression

1
Moderate
Factors

1
Easy
Geometry
Triangles
1
Easy
Data Interpretation
Production of Sugar in five states A, B, C, D & E

1
Easy
Pie Chart- Family Income
1
Easy
Previous year CMAT Analysis: Logical Reasoning (Verbal)
The difficulty level in this section was easy to moderate. There were a total of 8 oral reasoning questions out of a total of 25 questions. The questions were fairly easy and straightforward. The language used was simple and the basic knowledge of the candidate was tested.
| | | |
| --- | --- | --- |
| Topic | Number of questions | Level of difficulty |
| Analogy | 1 | Easy |
| Statement Argument | 1 | Easy-moderate |
| Logical Consistency | 4 | Easy |
Previous year CMAT Analysis: Logical Reasoning (Analytical)
There were 17 questions of math-based reasoning. There was a set of four questions on blood relations. Questions have appeared in areas such as code decoding, letter series, number series, analogy, missing number puzzles, distances.
Topic
Number of questions
Level of difficulty
Blood relations

2
Easy
Visual reasoning (Series based)

1
Easy-moderate
Math-based reasoning

14
Easy-moderate

Venn Diagram

Analogy

Number series

Miscellaneous

Code-decode

Word based sequence

Direction

Rank

Previous year CMAT Analysis: Language Comprehension
The section was easy compared to previous years. Reading Comprehension (RC) issues were moderate in difficulty. The RC questions were mainly facts-based and the passage was easy to understand. The RC passage revolved around the premise of the role of writers in the reform of society, with special reference to Tilak 's literature and his life. Vocabulary has come in the form of Synonyms, Fill in blanks, Word definition and usage matching. Vocab questions were pretty easy. In addition, the Fill in blank questions and sentence correction questions tested the basic knowledge of the candidate's grammar. In the white, there was one Idiom-based Fill in the Blanks. The questions of the Sentence. The arrangements were a bit tricky. Overall, all the questions could have been raised over a period of 30 to 40 minutes. The breakdown of the questions is as follows:
| | | |
| --- | --- | --- |
| Topic | No of Questions | Level of Difficulty |
| Reading Comprehension | 14 | Easy-moderate |
| Phrase based | 2 | Easy |
| Same meaning - Synonyms | 1 | Easy |
| Error Correction | 1 | Easy |
| Replacement of Underlined Para | 5 | Easy-moderate |
| Sentence Completion | 2 | Easy |
Previous year CMAT Analysis: General Awareness
This year the General Awareness Section was dominated by questions from the Static GK. There were hardly any questions from the Current Affairs Section. The broad topics covered by the Static GK were Indian Politics, Business & Economics and International Affairs.
Summary
CMAT was mostly on the same lines as last year. There was no shortness of time. The dominance of the Static GK in the General Awareness section may prove to be a game-changing factor.
CMAT Exam Analysis: Previous Year
Candidates can check the CMAT 2020 analysis here.
CMAT Analysis 2020 - Section Wise
General Awareness
As in the previous year's analysis, the general awareness section was the most difficult to attempt. This section covers questions of general knowledge and current affairs. This section consists mainly of questions from areas such as politics, the Indian constitution, famous personalities, and so on. According to the analysis, 6-7 issues arose from current affairs in the previous year and remained from static GK.
Logical Reasoning
This section consists of questions based on verbal reasoning and analytical reasoning but most of the questions were based on analytical reasoning. The difficulty level in this section is expected to be easy to moderate. Let's take a look at the table below to find out which areas are covered by each topic.
Topics

Number of Questions

Areas

Analytical Reasoning

21

Grouping

Arrangement

coding/decoding

Directions

Cube

Sequence

Clock and calendar

Blood relations

Comparison

Distribution

Grouping

Verbal Reasoning

4

Statement conclusion

Reasoning and assertion

Word relationships

Statement argument
This section covers topics such as verbal ability and reading comprehension. Among the various reading comprehension passages, usually one is a long one, consisting of six questions. Whereas the other passages are made up of three questions. Approximately 15 questions are therefore asked in the reading comprehension passage.
Verbal Ability will include questions from the following areas:
Idiom/ Phrase

Antonym and synonym

Identify correct sentence

Word analogy

Cloze test

Vocabulary

Fill in the blanks

Identify part with error

Fact, inference and judgement

Para jumble
Quantitative Techniques and Data Interpretation
This section consisted of a total of 25 questions and the dominant areas continue to rotate. In 2019, geometry and arithmetic were the dominant themes. While in 2018 the dominant areas were number system and arithmetic. Therefore, in order to score well, candidates must focus mainly on the following areas:
Geometry

Arithmetic

Number system

Algebra
The number of questions in the interpretation of the data was comparatively low. There were two questions from DI earlier, mainly from quantitative techniques. Applicants must therefore focus more on quantitative techniques for CMAT.
Questions related to CMAT
Showing 2404 out of 2404 Questions