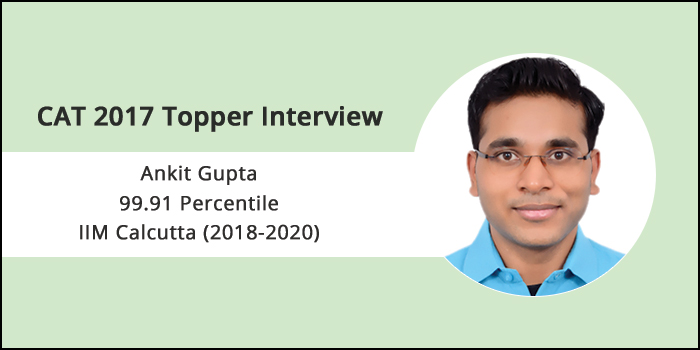 CAT 2017 Topper Interview - For Ankit Gupta, the mantra to secure 99.91 in CAT was simple – to practice a lot in a timed manner, analyse the questions and learn from his mistakes so that he doesn't repeat them. In this CAT 2017 topper interview with Careers360, Ankit shares that CAT is all about practising and keeping a check on mistakes to avoid repeating them in the future.
CAT Sample Paper
Download Free Sample Paper for CAT
Download Now
Being  a working professional with an experience of 36 months, Ankit started preparing while he was working. Additionally, he tried to utilise whatever free time he had – in office, while travelling and at home - to revise notes, do some quick sums, or even do an RC. He also allotted atleast 10-12 hours on weekends which yielded a successful result. He finally quit his job with four months to go to dedicate all his time and energy into preparation. With extreme rigour, he devised his own preparation strategy in a way that accuracy and time management go hand in hand.