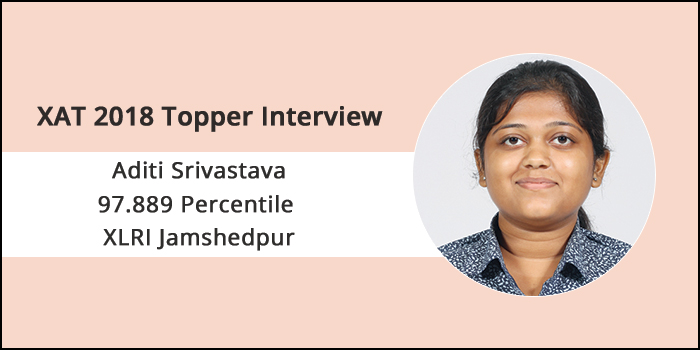 XAT 2018 Topper Interview - Aditi Srivastava, XAT 2018 topper, is a perfect example of someone who achieves her dream by believing in herself. With not much time left for preparation, Aditi Srivastava dedicated herself completely to preparing for XAT while she balanced it impressively with her regular course studies. Seeking motivation and support constantly throughout her journey from her parents, Aditi gives all the credit of her success to them as she outperformed with 97.889 in XAT 2018.
XAT Sample Paper
Download Free Sample Paper for XAT
Download Now
Speaking of her preparation strategy for XAT, Aditi started off with self study and joined coaching later. With the help of coaching, Aditi explains, she gave her preparation the final touch that it was lacking. As part of her study, routine, she stuck to studying during the day and solved mock papers during the night. Using the XAT preparation strategy which she devised for herself, Aditi identified her strong and weak areas and solidified the former. Other than that she constantly gave mocks, without fail and did not spend even a single day without studying.