What after MAT result 2021?
What after MAT result 2021 - On April 02, 2021 AIMA has declared the results for MAT CBT, PBT and IBT which was conducted between February 20 to March 24, on April 2. Now that the MAT results have been announced, and candidates are searching for what after MAT result 2021? So, candidates it is the time for the candidates to start preparations for MBA admissions in their preferred management schools. At present, after getting their scores candidates are required to prepare for a Personal Interview (PI) and Group Discussion (GD) round. But if some candidates are not satisfied with their scores, they can choose to take the CAT exam next year in order to have an alternative or they can also appear for the next MAT attempt. However, the ones who are willing to go further with the process to get admission in well-known B-Schools must pull up their socks for GD and PI.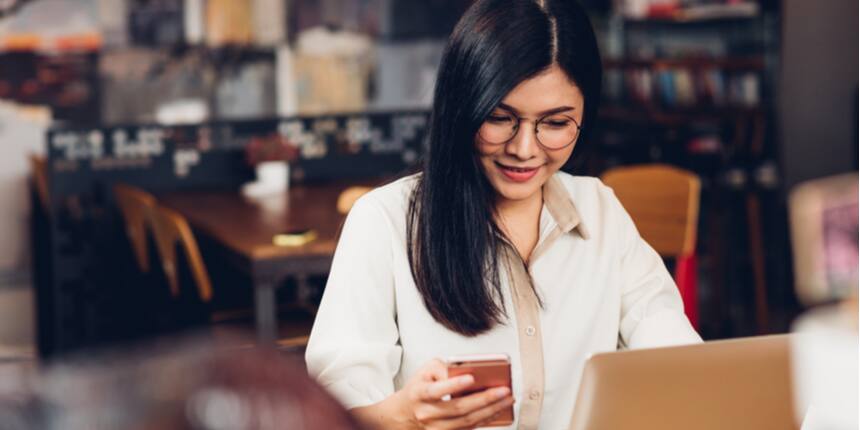 What after MAT result 2021?
Having knowledge about a particular subject and presenting that knowledge in the best way possible are two different things. Sometimes, one might end up messing everything up even if one has ample amount of knowledge of a theme. In the group discussion round of the selection process of MBA admission, the presentation of knowledge is generally judged. Therefore, it is very much important for candidates to learn the art of presentation of knowledge. They need to know how to structure their say on a particular topic in order to make their points effective. Also, the candidates must unlearn the etiquettes that could affect their performance in GD.
Similar is the situation with Personal Interview rounds because here also the confidence and presence of mind of a candidate plays a vital role in the process of their selection. Sometimes, the interviewer may ask them such questions where they have to prove their skills of problem- solving. Hence, confidence and clear vision are the two very important traits that lead one to ace both GD & PI rounds.
Due to the COVID 19 outbreak, many MBA institutes across the country are conducting the GD/PI round through online mode. Some of the institutions even have cancelled the Group Discussion stage and are only focusing on students' MAT score and their performance during the Personal Interview round, via video calling. Since, conducting the PI session could be a very new thing for some candidates, so it is quite possible that they might get nervous about their interview through virtual mode. Some may be bothered by connectivity issues also. Hence, therefore all the candidates whosoever are going to appear for these stages of MBA Admission process, must pay attention the following things:
Since the GD and PI rounds will be proceeded through virtual mode, candidates are required to make sure they have stable internet connectivity which would help them to appear for GD & PI without any obstructions or internet glitches.

Set your system at such a place from where you will be clearly visible to the interviewer and the place where there will be no disturbance or chaotic environment as such disturbance can create unwanted interruption in your appearance.

Don't be late for the interview just because you are appearing for it from home. Log on to your system for GD/PI rounds prior to the scheduled time. Making the interviewers wait may create a negative impression.

Dress properly and be well groomed. Follow a basic and decent appearance manner. Don't be too fancy.

Candidates must possess a consistent confidence in them throughout the session and present their points in the most humble and polite manner. Moreover, candidates should refrain themselves from beating around the bush but rather they should be to the point and precise about whatever they need to say.
Selection of MBA colleges after MAT Result
Since MAT is a test that provides candidates the opportunity to select 5 preferred colleges among all the participating institutes during the MAT application process itself, the candidates do not need to make MBA college selection after getting MAT scores. Once the results for MAT are announced it is the AIMA that sends the scorecards of the candidates to their preferred 5 institutes who approach the candidates for further process. But the ones who do not meet the cut-off list may look for admission in colleges other than 5 preferred institutes and for this, the candidates are required to go through the step of selection of colleges again.
Taking MAT exam again
It generally happens that some students do not get satisfied with their performance and score in exams. But as always, they too have multiple options to explore and one of them is appearing for the MAT Exam again. The MAT exam is conducted 4 times in a year in the months of- February, May, September and December and there are approximately 3 months in each slot of exam. So, to enhance their performance the candidates can appear for the MAT Exam again. It should be kept in mind that for every attempt of MAT the students are required to register fresh. Moreover, beside MAT the aspirants can also appear for other MBA Entrance Exams like- CAT, XAT, IIFT, SNAP, CMAT and NMAT.