TS ICET 2022 Last Day Preparation Tips
TS ICET 2022 Last Day Preparation Tips - It is common to be a bit nervous when exam day is around. In this situation, one should keep calm and be confident in their TS ICET preparation. Those who did hard work and showed their commitment during TS ICET 2022 preparation, can easily tackle the exam day pressure. On the last day of TS ICET 2022, one should not overpower their preparation, all they need to do is polish their preparation.

In the last days of TS ICET 2022 preparation, one should customize their exam preparation as per their requirements. Do not take new topics, just do revisions from sticky notes. Through this article of Careers360, one will get to know all about TS ICET 2022 last day preparation tips. Read the full article to know all the tips on TS ICET 2022 last day preparation.
Latest Updates for TSICET
Stay up-to date with TSICET News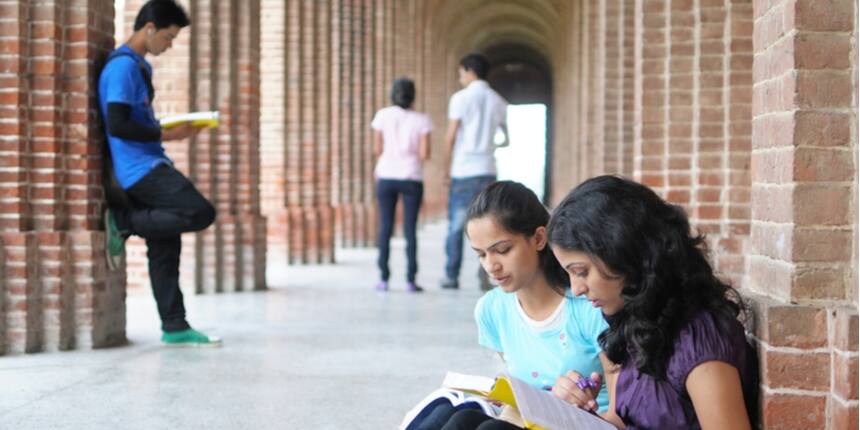 TS ICET 2022 Last Day Preparation Tips
Let's have a look at a few tips that one should follow when merely a few days are left for TS ICET 2022.
Do not take unnecessary stress
In the last days of TS ICET 2022 preparation, one should keep their motivation level high and believe in their TS ICET exam preparation. Experts say do not compare your preparation level with one another. Comparing yourself with others is the main cause of demotivation. When D-day comes closer do not study for 10-12 hours. Just work on basics and update with formulas. Take a 10 to 15 minutes break if one is continuously studying for more than 2 hours.
Make use of mocks
If a candidate included taking mock tests during their preparation days, then they must know the exam structure. As per experts, one should take at least 2 mocks per day one month prior to the exam. By taking mocks one will get to know the structure of the question paper as well as the marking scheme. Candidates can take TS ICET 2022 mock test by visiting the official website.
Be calm and composed
Generally, aspirants just a day or two before exams become anxious and stress themselves by thinking about their preparation. But, as they say, "Worry does not empty tomorrow of its sorrows, it empties today of its strength" therefore, it is always suggested that no matter what the situation is, one should have a positive state of mind and must avoid stress-giving thoughts in order to enhance their self-confidence more. Thus, it is very much important for you to keep yourself calm and composed before the exam.
Revise your notes
The notes you prepared throughout your whole preparation journey play a vital role on the day just before the exam as these notes provide you with the gist of the whole syllabus you have covered during preparation. So, it is quite beneficial for the candidates if they revise their notes rather than picking any new topic on the day prior to the exam. Since notes are generally composed of bullet points and key points, it also becomes convenient for the aspirants to revise their whole syllabus of the paper within a day.
Also read- Know all about MBA
Have a sound sleep
We all must have heard about the importance of sound sleep - it improves memory, strengthens concentration, relaxes our mind, and other benefits that help to keep one's mind healthy and active. Thus, to avoid stress and to have an active mind during exam, it is very much important for the candidates to have a sound sleep of 7-8 hours a night before the exam because the exams cannot be attempted very well with the assistance of a sleeping mind.
Avoid heavy meals
Candidates must avoid heavy meals a day prior to the exam in order to avoid any type of laziness or lethargy during the exam and should go for light stuff. Also, while having breakfast on the day of the exam, one should avoid deep fried or oily food in order to keep their stomach fit.
Assemble all the necessary documents
To avoid any haphazard situation on the exam day, candidates must assemble all their necessary documents one or two days before the exam. Necessary documents generally include the admit card and identity proof which is the ticket to enter the exam hall.
Top Colleges in India offering MBA
TS ICET 2022 - Exam Day Guidelines
Prior to appearing for TS ICET 2022 one should now forget to read all the important guidelines related to TS ICET 2022 such as.
Candidates must keep a printed copy of the TS ICET 2022 admit card and also check the following details are mentioned on it or not.

Candidates name

Exam venue details

Candidates photograph

Signature of the candidate

Exam date and time

TS ICET 2022 roll number

Candidates are advised to read the exam centre an hour prior to the commencement of exam.

Along with TS ICET 2022 admit card, one should not forget to carry any one of the following ID proof

Driving license

PAN Card

Aadhaar card

University ID

Voter ID

Prior to beginning the test, one should go through the instructions which will be printed on the questions paper. Read all the instructions very carefully

Electronics gadgets such as mobile phones, smartwatches, calculators, digital watches, and any other devices are strictly prohibited

Since TS ICET 2022 is a Computer Based Entrance Test, a notebook or paper is not allowed. Rough sheets will be provided at the time of the test.

Before leaving the examination hall, candidates will have to submit the rough sheet to the invigilator
Quick link- MBA Admission 2022-24
Top MBA Entrance Exams
Questions related to TSICET
Showing 2381 out of 2381 Questions