TS ICET 2020 Last Day Preparation Tips
TS ICET 2020 Last Day Preparation Tips - It is rightly said that the last lap of the race is crucial and so does the last few days of the examination are important. TS ICET 2020 has been postponed until further notice. With the exam day approaching near students must pull up their socks and must remain stress-free, take as much as mock tests and picking up any new topic is big no! At the eleventh hour of the examination, TS ICET aspirants must not panic and by keeping their cool they must focus on how to overcome any weakness to crack the exam. With the help of TS ICET 2020 last day preparation tips aspirants can know how to proceed with the D-day and important exam day guidelines that have to be followed to avoid any kind of hassle. Read this complete article to know about the TS ICET 2020 last day preparation tips.
Latest: Applicants can edit the exam city preference from July 30 till August 3. Candidates can fill the TS ICET 2020 application form till July 15 with late fee of Rs. 1000. Kakatiya University will release TS ICET 2020 admit card on July 6.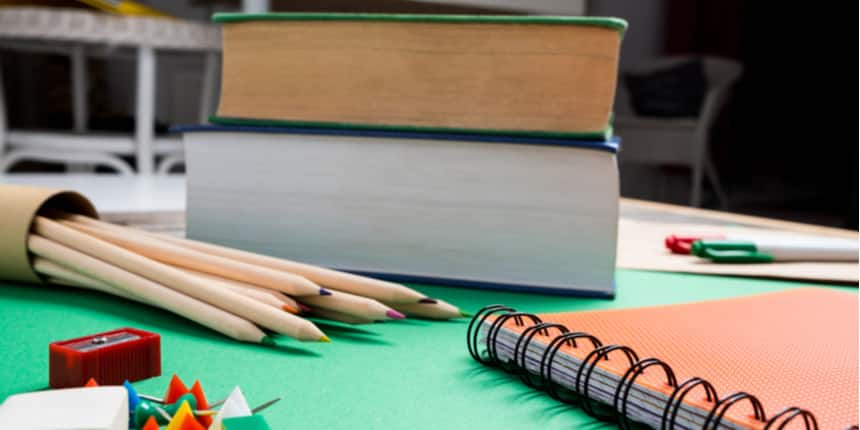 Don't Stress Yourself
As said 'Comparison is a thief of joy', candidates must keep their motivation level high by believing in themselves. Aspirants are suggested not to talk to other aspirants about their preparation level as it will create more stress. Students must remember that they should not study at a stretch of 3-4 hours, they must take breaks for 10-15 minutes in between and schedule fun things.
Practice More through Mocks
Mock tests are the trial exams which must be taken before any final exam. Mocks tests help students analyze their preparation level and provides a trial run by placing in the same situation and time zone. Also, mock tests will help aspirants to become familiar with the scope and style of the question paper. Candidates can practice the mock test of TS ICET 2020 by visiting the official website and entering the login credentials.
Remember 'One Size Doesn't Fit All'
Students must know that every person has unique learning styles and must not approach peers or other aspirants to know their preparation strategies. Aspirants must know that what worked for others might not work for themselves and can lead to disappointments if implemented. As one pair of shoes cannot be worn by everyone similarly the strategy implemented by others for preparation cannot fit every other aspirant. One must believe in itself and work hard.
Don't Pick Any New Topic
Students must avoid picking any new topic at the eleventh hour. Picking a new topic will lead to confusion and more stress. Aspirants must not be overconfident while revising the topics already done as a feeling of familiarity with the topic doesn't guarantee to recall the information.
Eat Light and Healthy
Having thought of something delicious and to eat it brings joy, however, students must remember to eat healthy amid the preparation for TS ICET 2020. Aspirants must eat protein-rich food to increase mental alertness and that skipping meals in lieu of preparation is not advisable. Having a proper meal is important to bring some energy into the brain to function efficiently.
Leisure Time
As it is well said that "All work and no play makes Jack a dull boy", hence, students are advised to catch some rays by involving themselves in their recreational activities or hobby. Such activities help keep the mind refreshed. As the machines heat up or shut down upon working for longer hours similarly human inner system needs rejuvenation and energy by involving in other activities to cool down.
Revise Topics and Important Formulas
At last, candidates must make short notes of important topics while preparing so as to have quick glance at them before appearing for examination. Revising formulas is the most important tip for last minute preparation as solving through the correct formula saves time and increases accuracy.
TS ICET 2020 Last Day Preparation Tips- Exam Day Guidelines to be followed
After preparing for TS ICET candidates must not forget to follow the important exam day guidelines as mentioned below:
Candidates must keep the TS ICET 2020 admit card ready by checking for any discrepancy on the hall ticket. The aspirant must check for the following information:

Name of the candidate

Exam centre allotted

Student's photograph

Student's signature

Date of examination

Exam roll number

Students are advised to reach the exam centre one hour prior to the commencement to complete the frisking activity and get settled on the allotted seat on time.

Candidates must not forget to carry any of the following identity proof card along with the admit card:

PAN Card

Driving License

Aadhar Card

Voter ID card

University ID

Upon beginning with the test, aspirants must first go through the instructions mentioned on the question paper and then read all the questions before attempting it.

Candidates must not carry any electronic devices such as smart watches/mobiles, digital watches, calculators and any other such devices into the examination hall.

Students must be familiar with the exam pattern of TS ICET 2020 to avoid any confusion.

Aspirants must not carry any kind of notebook or paper inside the examination hall. Rough sheets will be provided.

Candidates must submit the rough sheet to the invigilator upon completion of the exam and must not leave the examination hall until the invigilator advises.
Other Important Information of TS ICET 2020
TS ICET 2020 is a state level examination that will be conducted by Kakatiya University. TS ICET 2020 will be a computer-based test for a duration of 150 minutes/ 2.5 hours.
Questions related to TSICET
Showing 1890 out of 1890 Questions