How to Choose MBA Specializations - List of MBA Specializations
How to Choose MBA Specializations: In an MBA, two things make a difference in the end: the first is the college and the second is the specialization. These will be with you for the rest of your life. Most students in the first year are confused in choosing their specialization. The jobs you qualify for in the future will be determined by your specialization. Make yourself a worthy candidate by choosing the right specialization. 'How do you choose MBA specialization area?' Read this article to know more.
Stay up-to date with CAT News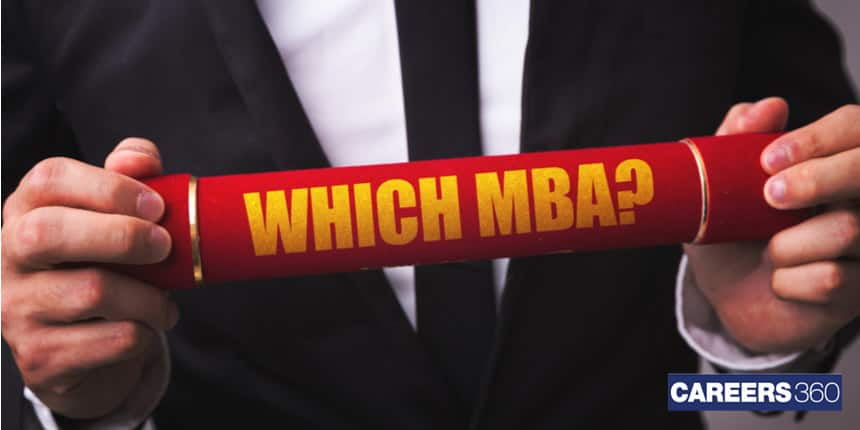 Ongoing MBA Admission 2021
How to Choose your Specialization in MBA
There are many specializations offered by different companies, but the most popular are MBA specialization: Let's look at each of them.
Human Resources

Marketing

International Business

Finance

Operations Management

Management Information Systems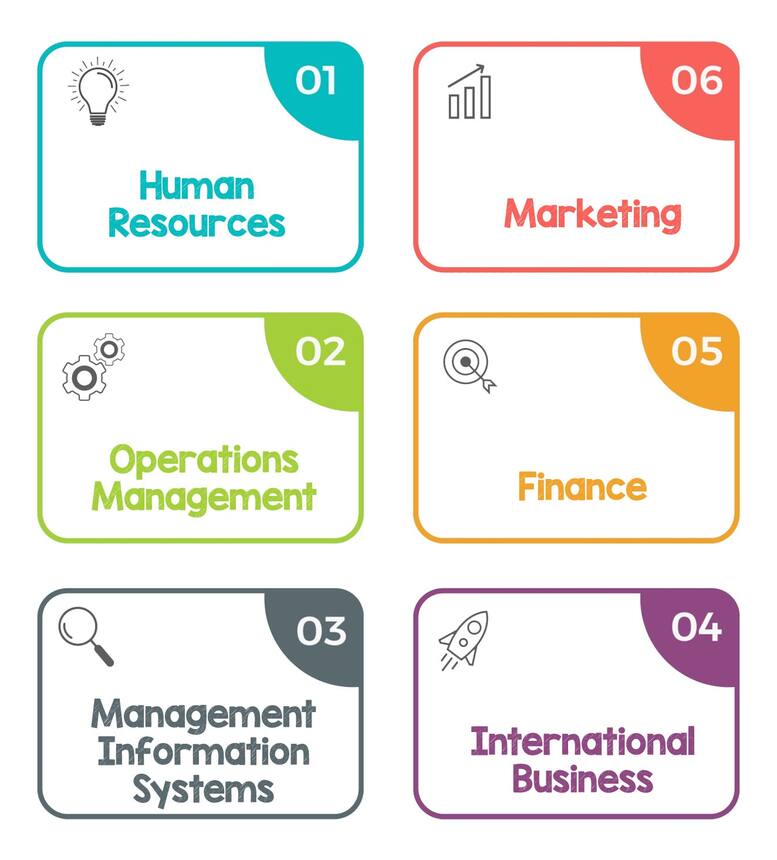 Top Colleges in India offering MBA
MBA in Human Resources
Human resource (HR) discipline helps to understand how to get, manage and retain employees in an organized manner within an organization. This specialization gives you the ability to manage smooth relations between management and staff and the success of the organization.
Candidates who will opt for HR specialization will get insight into the areas like selection, training and development, recruitment, designing jobs, health and safety, assessments and motivation, and compensation.
The HR manager plays an important role in any company and the number of jobs in this field is increasing globally. So, with this specialization, you can make your life successful. Some Jobs in Human Resources are:
Staffing Manager

HR Generalist

Compensation Manager

Technical Recruiter

Employee Relations Manager

Organizational development and change consultant

HR Training and Development Manager

Employment or Placement Manager
Know more about MBA in Human Resources (HR)
MBA in Marketing
The study of the management process through which products and services move from concept to the customer is called MBA in Marketing. There are 4 P's of marketing:
Price: Determine the price
Promotion: Develop promotional strategies
Product: Identification, selection, and development of product
Place: Selection of a distribution channel
The marketing department of a company is responsible for bringing in new businesses, increasing market share, and increasing the company's revenue. Candidates who will opt for marketing specialization will get insight into the areas like consumer behavior, sales management, market research, brand management, retail management, digital marketing, social media marketing.
An interested marketing professional should have good personal skills and analytical skills. There are many types of jobs in marketing such as:
Business Analyst

Sales Manager

Social Advertising Executive

Sales Architect

Retail Marketing Associate

Social Media Manager

Marketing Designer

Marketing Analyst

E-mail Marketing Manager
Know more about MBA in Marketing
MBA in International Business
International Business (IB) is a global business of technology, goods, services, capital, and knowledge. Master in International Business focuses on a deeper understanding of the organizational capabilities required for international business.
Candidates who will opt for IB specialization will study papers like international trade laws, international labor organization and international labor laws, international marketing management, international finance and international HRM, and export & import management.
In the world of globalization and liberalization, the opportunities are huge and every business wants to expand itself in the international market. Students with IB specialization are an important resource for such companies to plan and execute international operations of the business. Some jobs at IB are:
International Business Development Manager

Export Managers

International Finance Manager

Brand Manager

International Marketing Manager

International Logistics Manager

International Business Consultant
Know more about MBA in International Business
MBA in Finance
Finance is the business ethic involved in managing money effectively. This includes assets and liabilities over time under uncertainties and conditions of risk. Funds can be divided into three categories:
Public Finance

Corporate Finance

Personal Finance
Aspirants who will opt for finance specialization will get insight into the areas like tax planning, banking, budgeting, corporate restructuring, investment analysis and portfolio management, financial markets, derivatives, and services.
Financial management will be a key requirement for businesses to manage their assets. There are different types of jobs in finance such as:
Hedge Funds or Private Equity

Investment Banking

Credit Risk Management

Asset Management

Derivatives

Portfolio Management
Know more about MBA in Finance
MBA in Operations Management
Operational Management (OM) is a specialized field that is primarily concerned with vendor management, inventory management, manufacturing and services, procurement management and organizational resource planning in manufacturing. OM simplifies the process of delivering value to the end customer by improving productivity, quality, cost, and breakthrough time.
Candidates who will opt for OM specialization will study papers like a quality toolkit for managers, project management, supply chain and logistics management, pricing and revenue management, sales and operations planning, operations strategy, behavioral operations management, supply chain analytics, management of manufacturing systems, operations research applications, sourcing management.
OM appeared in the manufacturing sector and today, it has gained valuable specialization in all industries including telecommunications, information technology, and e-commerce. Some jobs at OM are:
Plant/Facility Manager

Procurement Manager

Logistics/Distribution Manager

Supply Chain Manager

Warehouse Manager

Sales Operation and Production Manager

Project Manager
Know more about MBA in Operations Management
MBA in Information (IT) Systems
The purpose of this specialization is to provide insights into the basic features of computer systems and their applications in management decision-making. The use of technology has expanded in almost every field, resulting in a growing demand for professionals with a mix of industry and advanced technical specialization.
Candidates who will opt for Management Information Systems (MIS) will study papers like managing software projects, data mining for business decisions, managing digital innovation and transformation, e-commerce and digital markets, IT consulting, strategic management of IT, managing digital platforms.
MIS is a discipline that helps answer questions and organize and analyze data to solve problems related to a company's work. Jobs for these professionals are growing rapidly as the demand for technology continues to increase. Some job options in MIS are:
Data Scientist

Data Analyst

Information Systems Manager

IT Consultant

Database Administrator

IT Technical Support Officer

Technical Support Specialist

Application Analyst

Systems Analyst

Information Security Manager
Know more about MBA in Information (IT) Systems
Top MBA Entrance Exams
Which MBA Specialization Should I Choose?
Focus on the following areas when applying your MBA Specialization:
Choose the specialization that you think is appropriate and holds your interest. When choosing your specialization, pay attention to the following areas:
Your Strengths: Every student has a little strength. Identify your strengths and analyze the areas where you are best. Choose your specialization based on your personality traits.
Salary Packages: Get information about your MBA institute's salary packages for each specialization. But, salary should not be the only criterion. Even if the salary packages for a particular specialization are high, if you are weak in that area, do not choose it because you will never enjoy your job.
Number of Companies: Learn about the many companies that visit your institution for employment in a particular specialization. The higher the number of companies that visit a particular specialization, the higher the chances of getting a job in that specialization.
Subjects in Specialisation: Before choosing any specialization, do an in-depth analysis of the contents of each specialization. This will help you to choose the right specialization and develop specific skills.
Each specialization has its own advantages. Choose the specialization based on your interests and skills and be sure that any specialization you choose will require considerable hard work to excel, succeed at work, and become a successful business leader.
B-Schools Accepting Scores - Location Wise
Questions related to CAT
Showing 9971 out of 9971 Questions