CMAT 2023 Preparation Tips by Experts: Know Complete Strategy & Guide
CMAT 2023 Preparation Tips by Experts - There is not much difference in the ability of successful and unsuccessful people and it is merely their desire to achieve their potential. In terms of the CMAT exam, this potential can be achieved by learning from the CMAT 2023 preparation tips by experts. High percentile can be achieved by knowing CMAT preparation strategy from experts.
Stay up-to date with CMAT News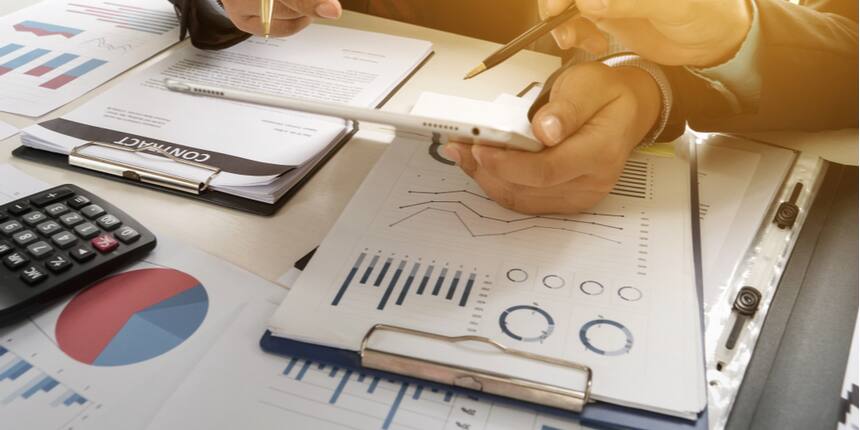 By knowing what to study, how to handle varied kinds of questions in different sections, candidates will be able to perform well in the upcoming Common Management Admission Test (CMAT). NTA will conduct CMAT 2023 in online mode. Owing to the negative marking scheme in CMAT, there is a need to exercise a good strategy while answering the questions. CMAT 2023 preparation strategy from experts will also help the candidates analyse what and how they should do to ace the exam.
Also read-
Be well versed with CMAT Exam Pattern 2023
If a candidate knows the test pattern beforehand, he or she will be able to manage his or her time well depending on their strong and weak areas. If a candidate is aware about their strength and weakness by going through the CMAT test pattern, then in such a case, candidates will know on what section they will have to focus more so that they can score well and which section will require less time.
CMAT 2023 Test Pattern
| | | |
| --- | --- | --- |
| Section name | Number of questions | Marks |
| Quantitative techniques and data interpretation | 25 | 100 |
| Logical reasoning | 25 | 100 |
| General awareness | 25 | 100 |
| Language comprehension | 25 | 100 |
| Innovation and Entrepreneurship (optional) | 25 | 100 |
CMAT 2023 Preparation Tips by Expert
CMAT is a speed-based test. As per CMAT preparation tips by experts, while taking the test, one should keep their eye on the clock and manage their time section wise accordingly. Apart from speed, accuracy is one of the most important aspect, according to experts if a candidate is able to maintain 80 percent accuracy rate then they can expect a decent percentile in CMAT exam. Checkout this video to know section-wise CMAT preparation by experts.
CMAT 2023 Preparation tips for Quantitative Techniques and Data Interpretation
The Quantitative Techniques and Data Interpretation section requires perfect planning and focus. Majority of questions will be asked from Number System, Average, Percentage, Geometry & Mensuration, Time Speed and Distance, Work & Time, Algebra, Simple Interest & Compound Interest and Data Interpretation etc. Candidates should brush up their fundamentals of said topics in order to ace CMAT QT & DI section with ease.
This section will consist of a total of 25 MCQs.

Each question will carry 4 marks for correct answer and -1 for incorrect response.

This CMAT section will be dominated by Quantitative Technique questions.

Around four to eight questions will be from Data Interpretation section.
CMAT 2023 Preparation tips for Logical Reasoning
As per the last year's trend, the Logical Reasoning section is usually easy to moderate. Candidates can score well if they have practiced enough. The success mantra of getting a good score in the CMAT Logical Reasoning section is understanding the question. Most of the questions are asked from Analytical reasoning, Verbal reasoning, Directions to arguments and Visual reasoning.
CMAT Logical Reasoning section contains 25 questions in MCQ format.

Each question will carry 4 marks for correct answer and -1 for incorrect response.

Out of 25 questions, if a candidate will be able to answer 22 questions correctly considered as a good attempt.
Also check- CMAT 2023: Last week tips to ace the test
CMAT 2023 Preparation for General Awareness section
While preparing for CMAT 2023 General Awareness section, one should cover topics from Geography, History, Current affairs- business, economics, sports, awards, corporate events etc. Apart from that candidates should focus on politics, entertainment and environment.
This section also has a total of 25 questions.

For every right answer candidates will get 4 positive marks and -1 for incorrect answers.

A total of 16 to 18 questions considered a good attempt.
CMAT Preparation tips for Language Comprehension
CAT Language Comprehension is usually moderate to difficult. This section requires a minimum of 40 days to complete the entire syllabus. The Language Comprehension of CMAT comprises one Reading Comprehension passage and six questions of your marks.
The CMAT Language Comprehension section also has 25 questions.

The overall difficulty level of this section will be easy to moderate.

+4 marks for every correct answer and -1 for wrong answer

Dominating topics will be rearranging, antonyms/ synonyms, vocabulary and grammar.
CMAT 2023 Preparation strategy for Innovation and Entrepreneurship
NTA has introduced a new section last year, titled "Innovation and Entrepreneurship". This section is totally optional and carries a total of 25 questions of 4 marks each. While preparing for the Innovation section, one should focus on Creativity and its stimulation, Concepts of Innovation and Management Terminology, Product Portfolio etc. For Entrepreneurship one should focus on The Entrepreneurial Development, Project Management, Creating Entrepreneurial venture etc.
Quick links-
Questions related to CMAT
Showing 2455 out of 2455 Questions