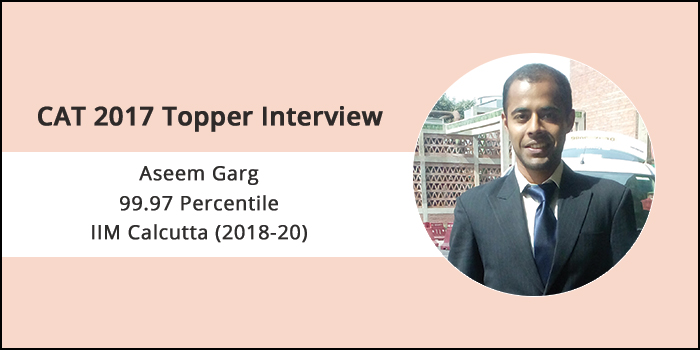 CAT 2017 Topper Interview - Meet Aseem Garg, whose success story is an exemplar of the popular saying 'It is never too late to begin'. If you are one of those who has decided to crack CAT 2018, but anxious if it is too late to start with CAT preparations, then this interview of CAT 2017 topper Aseem Garg, a student of IIM Calcutta, could help you in drafting your study plan.
CAT Sample Paper
Download Free Sample Paper for CAT
Download Now
Aseem took the decision to appear for the exam in the end of August 2017 when he was working with ISRO as a full-time employee. His overall preparation strategy, keeping in mind the time he was left with to prepare, was to focus on his weak areas at the start of the preparations and work on strong areas in the end. "People say there is no substitute for hard work and I completely agree with this with a little modification of making it Smart Hard Work. There were times when I felt that three months is too less a time to prepare for an exam like CAT which many people are trying for years. I had a belief that the exam is not so tough, if I can come up with the right strategy," he says.