CMAT 2021 Tips for Language Comprehension - Strategy & Preparation
CMAT 2021 Tips for Language Comprehension - Strategy & Preparation: With the CMAT exam being on top of the heads, the candidates have started their CMAT preparations. Candidates have dug up the syllabus of CMAT 2021 to prepare better for each section. Since we are talking about the CMAT syllabus 2021, it must be clear to each candidate that there are four sections, quantitative techniques and data interpretation, logical reasoning, language comprehension, and general awareness. All these sections have their level of difficulty, but one tricky section out of all these is the language comprehension section of CMAT 2021. So, in this article by Careers360, we will discuss some tips to prepare for the CMAT's language comprehension section and some do's and don'ts.
Stay up-to date with CMAT News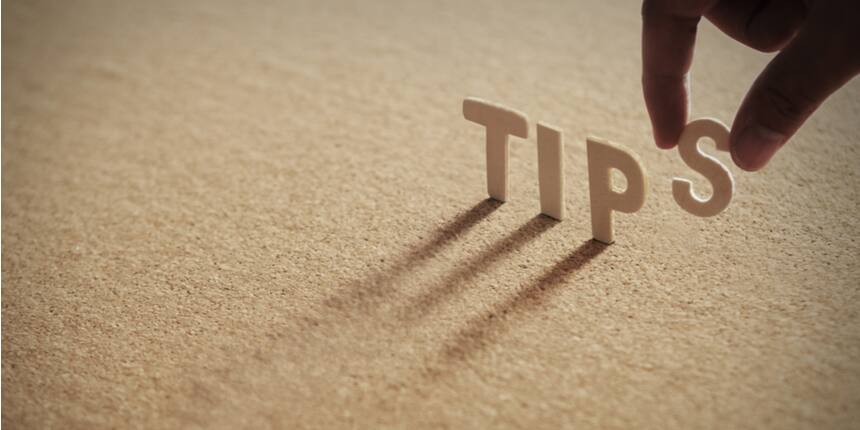 CMAT 2021 Syllabus
In the table that is given below, the candidates can find the syllabus of the CMAT exam wherein they can check the topics from where the questions will be asked.
CMAT Exam Syllabus 2021
Sections

Topics

Language Comprehension

English Grammar

Paragraph Completion

Sentence Improvement

English Usage Errors

Synonyms and Antonyms

Reading Comprehension

One-word Substitution

Jumbled Para

Idioms and Phrases

Sentence Correction
Best books to prepare for Language Comprehension
A Modern Approach to Verbal & Non-Verbal Reasoning - Dr R S Aggarwal

The Pearson Guide to Verbal Ability and Logical Reasoning for the CAT - Nishit K Sinha

How to Prepare for Verbal Ability and Reading Comprehension for the CAT - Arun Sharma (McGraw Hill Education

Trishna's Verbal Ability and Logical Reasoning for the CAT and other MBA Examinations - TIME
Tips to Prepare for Language Comprehension of CMAT 2021
Practice mock test series and sample questions on oral ability and understanding for foolproof CMAT preparation. The more you resolve the para jumble question, the better you get.

Early preparation begins to enhance vocabulary and understanding of reading. Read every day for at least an hour newspapers, books and novels of various kinds.

Solve games in the free time of crosswords and word meaning. This is an interesting way for you to create a vocabulary.

Take note of unknown words, phrases, and idioms when you read to check their meaning, context and use.

For sentence completion, sentence rearrangement and reading questions, it can only be solved accurately if you have a good understanding of English. The hidden meanings should be understood and the key argument deciphered.

When reading a data-driven RC passage, take note of key points. In the abstract transition, break it down and read it in parts.

The RC passages in the CMAT exam are generally written from literature, art, cultural, economic, scientific, historical, philosophical, sociological or geographical fields. Please read these topics and the RC passage in CMAT 2021 can be handled.

Understand that root meaning can be used to explain vocabulary.

Comprehend and memorize the use of prefix and suffix. In understanding word usage it will be extremely helpful.

Study individual grammar topics to clarify the concept and its use. After you have completed an issue, practice sample questions to know how well you understood the topic.

The whole reasoning of a passage may change with words like 'however,' 'although,' 'nevertheless,' 'but,' 'instead of' and so on.
Questions related to CMAT
Showing 2991 out of 2991 Questions