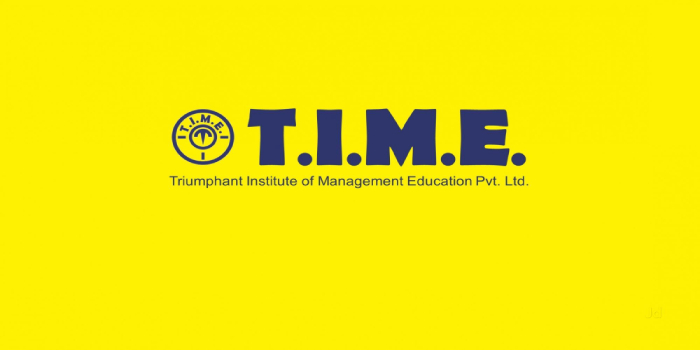 XAT 2018 Analysis by T.I.M.E. - Xavier Aptitude Test (XAT), the national level management entrance exam was conducted on January 7, 2018 (Sunday). We bring to you the complete XAT 2018 analysis by T.I.M.E., a renowned management preparation institute. In this article, Careers360 presents to you the overall and sectional analysis of XAT 2018 by T.I.M.E. experts. XAT 2018 was held across 47 test centres in India and two international centres. According to the experts, the test kept the standard of the difficulty level this year too. Candidates, who appeared for the exam, can check the complete XAT analysis by T.I.M.E. to get an idea about how much they're going to score.

Latest - XAT 2018 Result Declared

XAT is conducted by XLRI Jamshedpur for admission to its Business Management and Human Resource Management programmes. XAT score is accepted by over 140 B-schools across India. Some reputed institutes which accept XAT score are SP Jain, IMT Ghaziabad, XIM Bhuvaneshwar, GIM Goa, etc. as a part of their admission process. Keeping with the times, XAT 2018 was also conducted in the computer-based format for the first time. While the test was issue free for many students, the experience of a good number of test takers was not smooth. This was attributed to the technical glitches because of which the test did not even start at a couple of centres. At some centres, the students had to face problems due to the exam application shutting down because of which they had to change their systems multiple times. Many faced multiple restarts of their test systems due to which some had to type their essay all over again. XAT authorities have informed that the test will be rescheduled for the students who were not able to take their test.
XAT Sample Paper
Download Free Sample Paper for XAT
Download Now

XAT 2018 was divided into two parts. Part 1 had three sections - (i) Verbal and Logical Ability (ii) Decision Making (iii) Quantitative Ability and Data Interpretation. Part 2 had two sections - (i) General Knowledge and (ii) Essay Writing. The total number of questions were 75. The following table brings to you the exam pattern of XAT 2018. 
XAT 2018 Exam Pattern
Paper

Section Name

No. Of Questions

Total Marks

Total Time

Part 1

Decision Making

21

 

74

 

170 Mins

Verbal and Logical Ability

26

Quantitative Ability (QA) and Data Interpretation (DI)

27

Part 2

General Knowledge

25

25

40 Mins

Essay Writing

1 essay
XAT 2018 Marking Scheme - The exam has negative marking. 0.25 marks will be deducted each incorrect answer and 0.05 marks for more than 8 unattempted questions. There is no negative marking for GK and Essay writing part. 
XAT 2018 Analysis and Expected Cutoff by TIME
The total number of questions were increased this year. Let us take a look at the exam analysis of XAT by T.I.M.E.
XAT 2018 Analysis by TIME - Part I
Section A: Verbal and Logical Ability
The Verbal and Logical Ability section was very challenging, every bit at least as challenging as the ones in the recent XAT. As always, it is due to the sheer complexity of almost all the questions. The 4 RC passages were very demanding. Besides, as expected ,  many of the non-RC questions had very close answer-choices.
XAT Analysis - Topics and Number of Questions
| | |
| --- | --- |
| Type | No. of Questions |
| RC based on labour and capital - 500 word ( Economics ) | 3 |
| RC based on belief and doubt - 550 word ( Philosophy ) | 3 |
| RC based on history - 550 word ( Learning from history) | 3 |
| RC based on consciousness - 600 word ( Philosophy ) | 4 |
| Grammar | 2 |
| CR | 5 |
| Para Formation | 2 |
| Vocab | 2 |
| Poetry | 2 |
Since the questions following the RC passages were challenging because they were followed by very close options, the right thing to do would have been to try only 6 or 7 carefully selected questions. The poetry was on transcendental love and the questions would have proved a handful for a student who is not used to finding hidden meanings in text; although the poem was readable, the options were very close indeed. Attempting one of the two questions would have been a sensible thing for the student.

The five Critical Reasoning questions included one question each on fallacy in the argument, basis of decision-making, redundancy of text, inference and conclusion. These were followed by very close options and they might have tested the reasoning ability of the very best! The sensible course of action for the student would have been to attempt two well-chosen questions. Of the two Para Formation questions, one was extremely complex and the other one was relatively simpler. The sensible student would have attempted only one of these two questions. Of the two vocabulary based questions, one was of a medium difficulty level, enabling a well-prepared student to attempt at least this.

The two Grammar questions were of a medium difficulty level. This meant that a student who had worked hard would have been able to attempt both. 14-16 attempts can be considered to be good in this section. The cut-off is expected to be around 7.5 – 8.5.
Section B: Decision Making
There were 21 questions in this section, from eight sets - Five sets of three questions each and three sets of two questions each. But for the set on courier service, the story lines for the remaining sets are very simple and easy to comprehend. The easier part, however, ended there. The questions were subjective and the answers choices were not too easy to eliminate.
As compared to last year, this year's DM section is a shade tougher, mainly for the reason that a couple of sets (Four Kingdoms and Three persons living on hills) are quite vague. The set on courier services, based on calculations, was doable. Careful reading, however, was required for all the sets to avoid mistakes.
The answer choices were very close for the sets based on Microfinance, Lal & Sons and Ava CEO. The remaining sets can be said to be relatively doable. A couple of sets were seemingly modeled on the recent Board crisis of Infosys (Lal & Sons) and CEO crisis at TATA (Ava CEO).
By spending about 30 to 35 minutes one would be able to attempt about 10-12 questions with 80% accuracy. We expect the cutoff in this section to be around 7-8.
Section C: Quantitative Ability and Data Interpretation
The section was a mix of mostly easy and a few moderate-difficult questions. There were only a few questions which were tricky and required a thorough understanding of concepts.

The section was overall lower in difficulty level compared to last year's Quant section. There were six questions from two DI sets and both these sets were of moderate difficulty level. The questions were esay to solve, however the scrolling up and down to look at the data made it a little difficult for the students to comprehend the information given in the sets. 
XAT Analysis - Distribution of topics and Number of Questions
| | |
| --- | --- |
| Topics | No. of Questions |
| Numbers | 2 |
| Time & Work | 1 |
| Geometry & Mensuration | 4 |
| Profit & Loss | 1 |
| Averages & Mixtures | 1 |
| Trigonometry | 1 |
| Quadratic Equations | 1 |
| Probability | 1 |
| Number Series | 1 |
| Time & Distance | 2 |
| Inequalities | 1 |
| Venn Diagrams | 1 |
| Ratio, Proportion and Variation | 1 |
| Simple Equations | 1 |
| Data Sufficiency | 2 |
| Tournaments, 6 teams (DI Set) | 3 |
| Professors (Arithmetic, Algebra, Calculus) (DI Set) | 3 |
With slightly easier section as compared to last year's, the number of attempts are bound to go up. An attempt of 18-20 with an accuracy of about 80% can be considered to be a good bet. The cut-off is expected to be 12-13 in this section.
XAT 2018 Analysis by TIME - Part II
General Knowledge
The GK section in XAT 2018 had a mix of questions from various areas, including history, geography, sports, business and Indian constitution.
XAT Analysis - Topics covered in GK section
| | |
| --- | --- |
| Area | No. of Questions |
| History | 1 |
| Science & Technology | 2 |
| Entertainment & Sports | 3 |
| Geography/Culture | 5 |
| Awards | 3 |
| Indian constitution/legal | 2 |
| Business based | 6 |
| Miscellaneous | 3 |
As the section is not used for short listing, there will be no cut-off requirement for this section. However, those who attempted over 11-13 with about 80% accuracy can consider themselves to have done well.
Essay
Essay topic: Globalisation and Jingoism always coexist!
The topic needed the students to see if these two important things are mutually exclusive. A student who could logically establish that they are not - and in simple , grammatically correct english and in about 200 words – would have given a good account of himself / herself. With about 25 minutes available on hand after the GK section, a well-prepared student was expected to devote about 20 minutes for the essay after spending around 5-8 minutes gathering the thoughts and refining the essay.
XAT 2018 Expected Cutoff by T.I.M.E
 The official XAT 2018 cutoff will be declared after the result of the exam is announced. XAT 2018 result will be announced on January 31, 2018. Based on the cutoff, the institute will shortlist the candidates. The cutoff will be updated here as soon as it's announced. Let's have a look at the XAT 2018 expected cutoff by TIME.
XAT 2018 Official Cutoff
Overall cutoff
| | | |
| --- | --- | --- |
| Course | BM | HR |
| Overall cutoff | 33-35 | 31-33 |
The sectional cutoffs this year are expected to be as below:
Verbal and Logical Ability : 7.5-8.5
Decision Making: 7-8
Quantitative Ability and Data Interpretation: 12-13
Disclaimer: All information on cut-offs, analysis are based on independent analysis and evaluation made by T.I.M.E.
Also Read