SNAP 2019: Last minute Tips and Instructions
SNAP 2019 Last minute Tips and Instructions - SNAP 2019 is scheduled to be conducted on Sunday, December 15, 2019, in a computer-based mode for the first time. However, the date for SNAP 2019 has been postponed in Guwahati, Shillong and Dibrugarh due to existing exigencies. With a day left for the test, candidates must double-check the instructions and follow certain tips to conclude the test with ease. This feature by Careers360 shares 'SNAP 2019 last minute tips and Instructions' which every aspirant must follow for the SNAP exam day.
Latest - Authorities released SNAP 2019 result on January 10.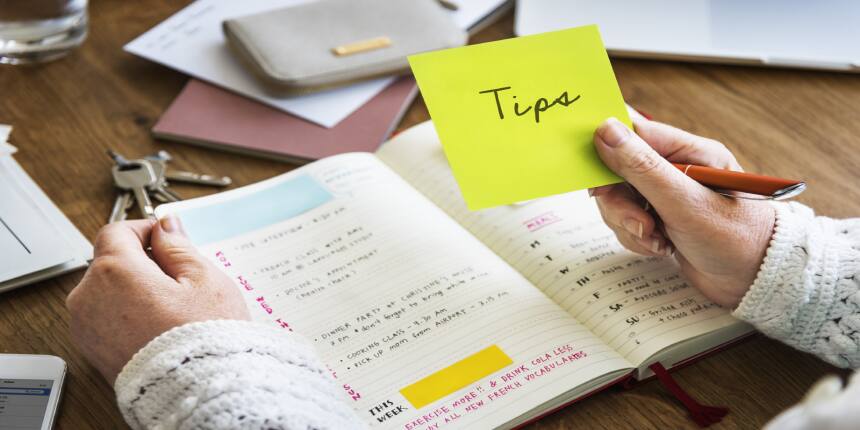 Let us first have broad look at the SNAP 2019 Exam Pattern.
Candidates have to answer a total of 110 questions within the duration of 120 minutes. Since last year, the mode of the exam has been changed to computer-based. This year onwards, non-MCQs or Type in the Answer (TITA) questions have been reduced to 5 questions. Previous year there was a total of 20 non- MCQs. Also, the Current Affairs section has been removed this year. Let us take a look at the exam structure of SNAP 2019.
SNAP 2019 Exam Structure
| | | | | |
| --- | --- | --- | --- | --- |
| Section name | Special questions | Normal questions | Total questions | Marks (Total) |
| General English (verbal reasoning, verbal ability, and reading comprehension) | 0 | 34 | 34 | 51 |
| Data interpretation, data sufficiency, and quantitative | 5 | 35 | 40 | 45 |
| Logical and analytical reasoning | 0 | 36 | 36 | 54 |
| TOTAL | 5 | 105 | 110 | 150 |
SNAP 2019: Last minute Tips and Instructions
Now, let's start with the Last Minute Tips and Instructions for SNAP 2019 D-Day
Keep Admit Card handy: SNAP 2019 Admit Card is the most important document for you to keep, as it is your entry pass in the examination room. If any candidate fails to present the admit card at the time of the test, s/he will not be allowed to enter the SNAP exam centre and attempt the test. Admit Card carries important exam related instructions, candidate's personal details and other venue and schedule details. Candidates have to take colour laser print the SNAP 2019 admit card in A4 size paper and ensure that the print and photograph is legible. Test takers have to paste a recent colour photograph on the space provided. If a candidate's name has been changed due to events such as marriage, s/he has to show the documents such as Marriage Certificate, Divorce Decree, Legal Name Change etc. and submit a notarized photocopy on the test date, interview and at the time of joining a programme.

Report at the centre on time: SNAP 2019 will be conducted on December 15, 2019, from 2 pm to 4 pm. It is mandatory for the students to report at the centre latest by 12 noon. Candidates have to undergo registration and biometric data gathering process after entering the test venue. No candidates reporting after 2.10 pm will be allowed for the test.

Carry Identity Proof: Candidates are not allowed to carry any other item or paper except admit card, but they must carry a photo identity proof at the centre. Candidates are required to carry any one of the below-mentioned identity proof along with the admit card:

Driving license

College/ Institute Identity Card

Credit card with photograph

Voter ID Card

Pan Card

Aadhaar Card (UID)
Any personal belongings such as cell phones, calculators, watch calculators, alarm clocks, digital watches with built-in calculators/memory or other electronic gadgets are not allowed in the examination hall. However, they have to carry a black or blue ball pen.
After entering the test centre - The check-in procedure will include capturing photograph and finger-print capture. After the validity of candidature is checked, test-takers will be allotted their work stations which will be blocked from three sides. In case there is a problem in the work station, candidates have to report to the invigilator in order to get it rectified. The lab door will close 10 minutes after the start of the test, i.e. at 2.10 PM. Rough sheets will be distributed to each candidate. The invigilator will read out instructions 20 minutes before the test. Candidates have to sign in at their terminals by entering his/her password as per invigilator's instruction. Candidate will have to use the virtual keyboard to enter the password. After signing in, candidates can view their profile and will have to click on 'I Confirm' to proceed.
Test day instructions - After the sign in process is successful, candidates can check the test-taking instructions. At 2 PM, 'I am ready to begin' link will be activated, which candidates need to click in order to start the test. Test takers are not allowed to touch the keyboard. Upon doing this, the terminal will be locked. All answer choices have to be marked with the help of mouse.
Usage of rough sheets - Test takers will be provided with rough sheets, which they have to return at the time of leaving the centre. They have to write their name and SNAP ID on each rough sheet.
Computer-based SNAP sneak peek
Candidates may attempt any sections in any order. Candidates can also toggle between sections to attempt questions. Test takers can also check the full question paper at the right side panel of the screen along with their profile and test day instructions. An on-screen timer will mark remaining minutes for the test. The Question Palette panel on the right-hand side will display the status of your questions in five colours. After answering the questions, test takers have to click on one of the following options:
• Save & Next: Saves the answer and moves to the next question.
• Clear Response: Clears the already selected answer option for the given question only.
• Mark for Review & Next: This feature marks the question in Violet for review so that test takers can return later to confirm their answer selection. They will also be prompted at the time of submitting the test, those questions that are marked for review.
Final submission - After completing answering the questions from all sections, test takers have to click on the 'Submit' button. Upon clicking on the Submit button, the system will prompt candidates to confirm if they indeed want to submit your paper. The system will also display a summary of the status of the questions attempted by you. NOTE: Once candidates click 'submit' and exit the test, they cannot login again. "After submitting the test, the system will present you with a candidate feedback form. It is mandatory for all candidates to respond to this survey to ensure improvement in candidate experience in the future," mentions SNAP authorities.
SNAP 2019 was conducted in 102 cities across India for the admission to 15 B-schools of Symbiosis International (Deemed University). The SNAP 2019 result is declared on January 10, 2020. Based on the SNAP cutoff, SNAP participating institutes will shortlist candidates who have to appear for the SNAP selection procedure.
Questions related to SNAP
Showing 675 out of 675 Questions
Symbiosis National Aptitude Test (SNAP)