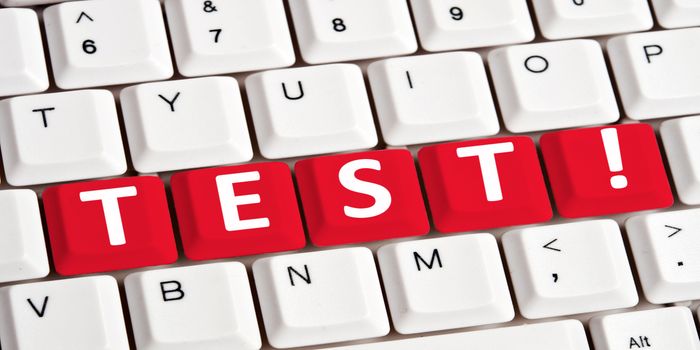 TISSNET MBA 2019 – TATA Institute of Social Sciences, popular as TISS, Mumbai has announced the result of TISSNET MBA 2019 on February 11. To check and download the result, the test takers can either click on the link given below or visit the official website and login with their registered email id and password. The result was supposed to be declared at 8 PM but due to some technical glitches on the official website, it got a bit delayed. Earlier, the date of the result declaration was February 4, 2019, but it was postponed to February 11. TISSNET 2019 was successfully conducted on January 13, 2019. TISS, Mumbai released the TISSNET MBA 2019 admit card on December 29, 2018. The objective type entrance test was conducted to select the rightful candidates for the School of Management and Labour Studies. Overall, the TISSNET exam is administered for 53 Masters in Social Science programmes across the four campuses of TISS, namely, Hyderabad, Mumbai, Guwahati, and Tuljapur.

TISSNET MBA 2019 was conducted in 39 cities pan India and the medium of the test was English. It should be noted that only eligible candidates were allowed to appear in the exam. Careers360, in this article, brings forth the information related to TISSNET MBA 2019 in terms of important dates, eligibility criteria, application form, exam pattern, result, selection procedure and many more.
Latest: TISSNET MBA 2019 Result available now
TISSNET MBA 2019 - An Overview
| | |
| --- | --- |
| Exam Name | Tata Institute of Social Sciences National Entrance Test |
| Commonly Known As | TISSNET |
| Exam Category | PG entrance examination |
| Conducting Body | TATA Institute of Social Sciences, Mumbai |
| Examination Mode | Computer-Based Test |
| Duration of the Exam | 100 minutes/1 hour 40 minutes |
| Frequency of Test | Once in a Year |
| Purpose of Test | Post-graduation admissions to School of Management and Labour Studies |
| Score Validity | One Year |
TISS Mumbai has released the important dates of TISSNET MBA 2019. The pre-exam dates of TISSNET MBA 2019 are mentioned below - 
TISSNET MBA Important Dates 2019
| | |
| --- | --- |
| Event | Dates |
| Release of TISSNET MBA 2019 Application Forms (Released) | October 30, 2018 (6 PM) |
| Last date of New Registration (Closed) | Wednesday, December 12, 2018 |
| Deadline to submit the filled-in TISSNET application form | Monday, December 17, 2018 (Till 3 pm) |
| Last date to submit the Form via Post | Wednesday, December 12, 2018 |
| Release of TISSNET MBA Admit Card (Released) | Saturday, December 29, 2018 |
| Pre-admission orientation session for SC/ST/OBC/Minority and PWD candidates to be held at Mumbai/Tuljapur/Hyderabad and Guwahati Campuses | December 28-31, 2018 |
| TISSNET MBA 2019 Exam (conducted) | Sunday, January 13, 2019 (2.00 PM-3.40 PM) |
| TISSNET MBA 2019 Result (Announced) | Monday, February 11, 2019  |
| Pre- Interview Test and Personal Interview | March 5 to April 4, 2019 (except Sundays) |
| Announcement of the final result | Monday, April 22, 2019 |
TISSNET MBA 2019 is a computer-based exam having 100 Multiple Choice Questions (MCQs) related to General Knowledge, Logical Reasoning, Analytical Ability and English Proficiency. The total duration and marks of TISSNET MBA 2019 are 100 minutes and 100 marks respectively. There is no negative marking and each correct answer is awarded +1. The unanswered questions are not scored. 
TISSNET MBA 2019 Exam Pattern
| | | |
| --- | --- | --- |
| Topic | No. of Questions | Total Marks Allotted |
| English Proficiency | 30 | 30 |
| Maths + Logical Reasoning | 30 | 30 |
| General Awareness | 40 | 40 |
| Total | 100 | 100 |
The syllabus of TISSNET MBA 2019 comprises questions related to General Awareness, Logical Reasoning, Maths and English Proficiency. Some of the topics of TISS-NET MBA 2019 syllabus are –
General Awareness: Sociology, Geography, History, Personalities, Current Affairs, Politics etc.

English Language Ability: Reading Comprehension (RCs), Vocabulary, Analogies, Grammar, etc.

Maths & Logical Reasoning: Basic Geometry, Percentage, Ratio and Proportion, Percentages, Averages, Family Tree etc.
Every year TISS, Mumbai prepares a DEMO test link for the exam aspirants for giving them the feel of the actual test. The Demo Test link for TISS NET MBA 2019 was activated on January 6, 2019. Prospective test takers were advised taking the Demon test to get familiarised with the test and its navigation patterns. 
The online admit card/hall ticket of TISSNET MBA 2019 was made available from December 29, 2018 (Saturday). The last day to collect the TISSNET Hall Ticket 2019 was January 13, 2019. Candidates could download their own hall tickets by using their credentials (Email-ID and Password) provided during registration. TISSNET MBA 2019 admit card will be issued to candidates who would successfully submit their application form along with the required documents and correct application fee. None of the candidates will receive the admit card via post. Also, aspirants without admit card will not be allowed to appear in TISSNET MBA 2019. 
As already mentioned, there are 39 cities in India that will conduct TISSNET MBA 2019. There are 11 cities each in the Northern and Western region, nine in the Eastern region and eight cities in the Southern region of India. Following is the list of cities where TISSNET MBA 2019 exam centres are established to host the exam.
TISSNET MBA 2019 Exam Cities
East

West

North

South

Bhubaneswar

Ahmedabad

Chandigarh

Bengaluru

Dimapur

Aurangabad

Delhi

Chennai

Guwahati

Bhopal

Dehradun

Hyderabad

Jamshedpur

Gwalior

Faridabad

Kochi

Kolkata

Indore

Ghaziabad

Kozhikode

Patna

Mumbai

Greater Noida

Madurai

Ranchi

Navi Mumbai

Jaipur

Thiruvananthapuram

Raipur

Nagpur

Lucknow

Visakhapatnam

Silchar

Pune

Mohali

 

 

Solapur

Noida

Thane

Varanasi
Post TISSNET MBA exam, it is time for the experts to analyse the test. Last year, the exam was of easy to the moderate difficulty level. The overall exam pattern and structure followed the previous year's pattern. The General Awareness section had questions mostly from current affairs. Quantitative Ability was quite easy and covered topics from Arithmetic, Algebra, Geometry, Mensuration, Higher Mathematics and Data Interpretation. Verbal Ability section was of easy to moderate difficulty level. There were two Reading Comprehension passages and other questions were on English Usage. The exam analysis helps to understand the overall result of the exam; cutoff scores much depends on how the majority performed. 
The result of TISSNET MBA 2019 has been announced on February 11, 2019. Test takers can check the TISSNET MBA 2019 result by using their registration credentials i.e. Email ID and Password. The shortlisting of candidates for the Pre-Interview Test and Personal Interview (PIT/PI) would be completely based on the performance in the TISSNET MBA 2019 examination. No personalised intimation letters will be sent to the shortlisted candidates for PIT/PI rounds. The list of selected candidates will be displayed on the TISS website itself. Candidates will receive their scorecard indicating their marks for each component of the examination process. 
The cutoff of TISSNET MBA 2019 is the minimum marks required to qualify the entrance exam for further rounds. On the basis of decided cutoff, test-takers will be selected for further rounds of selection procedure – Pre-Interview Test/GD and Personal Interview(PI). The TISSNET MBA 2019 conducting authority, Tata Institute of Social Sciences, Mumbai, decides the cutoff marks. However, the TISSNET MBA 2019 cutoff will be announced according to the respective categories. 
TISSNET MBA Cutoff
| | |
| --- | --- |
| Category | Cutoff percentage (%) |
| For General/Others | 45 per cent |
| For SC/ST | 35 per cent |
After qualifying the TISSNET MBA 2019, the short-listed candidates need to appear for PIT/PI rounds. The final admission depends on the cumulative scores of TISSNET, PIT and PI marks. Different stages of the selection procedure carry different weight. Following are the weightage rendered for the preparation of final merit lists for General as well as for Reserved category candidates.
NET – 40 percent

PIT – 30 percent

PI – 30 percent
The final selection will be based on the criteria given below: 
TISSNET MBA 2019 Selection Criteria
| | |
| --- | --- |
| Stages | Marks |
| National Common Written Test (TISSNET MBA) | 100 Marks |
| Pre-Interview Test/Group Discussion (GD) | 50 Marks |
| Personal Interview (PI) | 75 Marks |
| Total | 225 Marks |
All TISSNET MBA 2019 applicants should double-check the eligibility criteria of the exam so that their application forms do not get rejected. Following are the basic eligibility parameters –
Three year's regular Bachelor's degree or equivalent (10+2+3 or 10+2+4 or 10+2+2+1 year bridge course pattern or 15 years of formal education) across disciplines from any recognised college/university.

Candidates studying in three and four-year degree programmes should have cleared all the subjects of semester 1 to semester 4 and semester 1 to semester 6 respectively at the time of filling the application form of TISSNET MBA 2019.

Final year students of Bachelor's degree will also be eligible to apply. However, the result of the final examination needs to be submitted before the stipulated time for the final admission. The provisional admission will be cancelled if the degree certificate is not submitted.

There is no official mention of the age limit for applying to TISSNET MBA 2019.
The application form of TISSNET MBA 2019 was made available from October 30 and the new registration continued until December 12, 2018, upto 6 PM. However, the registered candidates can complete filling their online application form on or before December 17, 2018, until 3 pm. Applicants are permitted to apply for a maximum of three courses across any of the two mentioned campuses using a single application form. Candidature will be cancelled if the applicants fill more than one application form to apply in multiple courses. Furthermore, TISSNET MBA 2019 application forms with invalid documents or incorrect information can be cancelled as well. Those who do not have access to the Internet or located in a remote area can send their request to TISS, Mumbai for a printed application form. The TISS NET MBA application form 2019 can be filled both in online and offline modes, depending on one's convenience. 
Online mode of Application/Registration – Aspiring test takers will need to visit the official website to fill and submit the application form along with the application fee.
Offline mode of Application/Registration – To get the printed copy of the application form, candidates will require to send the request via speed-post along with the stipulated application fee to-
 Assistant Registrar (Academic), 
Tata Institute of Social Sciences, Deonar, 
Mumbai 400088.
Prospective test takers pertaining to SC/ST/OBC categories would need to upload the income certificate issued by appropriate authority. Salary slips, Pension slips and certificate issued by the community will not be considered under any circumstances.
TISSNET MBA Application Fee
Category

Payment Mode

Application Fee

ONE (1) PROGRAMME

ONE PROGRAMME

ONE PROGRAMME


 

General Candidates

Online Payment by Credit/Debit Card

Rs. 1030

Online Payment by NetBanking


Rs. 1030

Offline (Cash Deposit in any SBI Branch using the prescribed challan)

Rs. 1000 + bank processing fee

Eligible Goi-pms SC/ST/OBC-NC (Parents income not more than 2.5 Lakh/annum)

Online Payment by Credit/Debit Card

Rs. 260

Online Payment by NetBanking


Rs. 260

Offline (Cash Deposit in any SBI Branch using the prescribed challan)

Rs. 250 + Bank processing fee

Not-Eligible Goi-pms SC/ST only

Online Payment by Credit/Debit Card
Rs. 510
Not-Eligible Goi-pms SC/ST only

Online Payment by NetBanking

Rs. 510

Not-Eligible Goi-pms SC/ST only

Offline (Cash Deposit in any SBI Branch using the prescribed challan)

Rs. 500 + Bank processing fee

TWO (2) PROGRAMMES
TWO PROGRAMMES

TWO PROGRAMMES

General candidates
Online Payment by Credit/Debit Card
Rs. 2060



Online Payment by NetBanking

Rs. 2060




Offline (Cash Deposit in any SBI Branch using the prescribed challan)

Rs. 2000 + Bank processing fee
Eligible Goi-pms SC/ST/OBC(NC) / Not-Eligible Goi-pms SC/ST (only)

Online Payment by Credit/Debit Card

Rs. 520 / 1020



Online Payment by NetBanking

Rs. 520 / 1020




Offline (Cash Deposit in any SBI Branch using the prescribed challan)

Rs. 500 + Bank processing fee /1000

THREE (3) PROGRAMMES

THREE (3) PROGRAMMES

THREE (3) PROGRAMMES

General candidates

Online Payment by Credit/Debit Card

Rs. 3090



Online Payment by NetBanking

Rs. 3090




Offline (Cash Deposit in any SBI Branch using the prescribed challan)

Rs. 3000 + Bank processing fee

Eligible Goi-pms SC/ST/OBC(NC) / Not-Eligible Goi-pms SC/ST (only)

Online Payment by Credit/Debit Card

Rs. 780 / 1530



Online Payment by NetBanking

Rs. 780 / 1530




Offline (Cash Deposit in any SBI Branch using the prescribed challan)

Rs. 750 + Bank processing fee / 1500

Mode of Application Fee Payment
| | |
| --- | --- |
| Mode | Details |
| Online | Credit Card, Debit Card, Net Banking |
| Offline | Cash Deposit in any SBI Branch using the prescribed challan. no other modes of payment will be accepted |
Address: Tata Institute of Social Sciences
V.N. Purav Marg
Deonar
Mumbai – 400 088 
Phone: 022 - 2552 5252
Email: [email protected]
Website: www.tiss.edu