Preparation Tips for MAH MBA CET 2022 by Expert from T.I.M.E
MAH MBA CET 2022 Preparation Tips by Expert from T.I.M.E - "A dream does not become reality through magic; it takes sweat, determination, and hard work." For many students (graduates or just about to graduate) and working professionals who wish to ascend the corporate ladder, an MBA is a dream that they wish to achieve. There are a number of excellent MBA colleges in our country and umpteen entrance exams for these.

For admission to the Maharashtra colleges, taking the MAH MBA CET exam is required. The University course they offer is called Masters of Management Studies (MMS) in Mumbai, Masters of Business Administration (MBA) outside Mumbai. Amol Kokate, Assistant Course Director, T.I.M.E. Mumbai provides vital preparation tips for MAH MBA CET 2022 for future aspirants.
Latest Updates for MAH MBA CET
Stay up-to date with MAH MBA CET News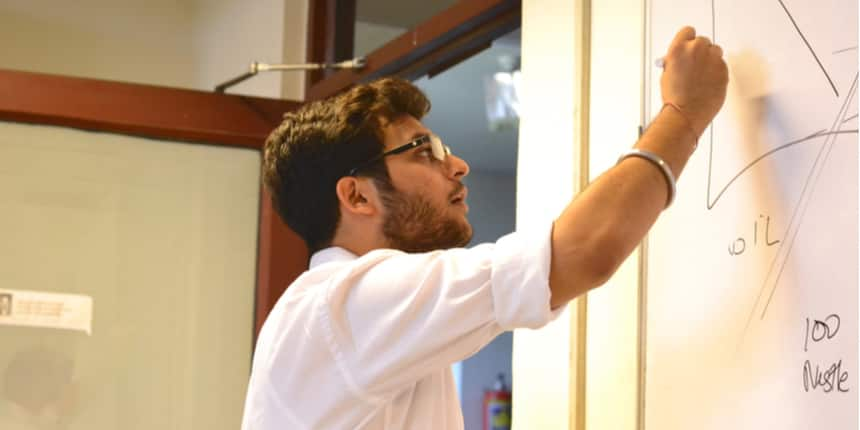 Preparation Tips for MAH MBA CET 2022 - Know the MAH MBA Exam Pattern
The paper pattern of MAH MBA 2022 followed till now is as follows:
MAH CET MBA Exam Pattern 2022
Topic

No. Of Questions

Maximum Marks

Total Duration

Verbal Ability

50

50

150 Minutes

Quantitative Aptitude

50

50

Analytical Reasoning

75

75

Abstract Reasoning

25

25

Total

200

200
NOTE: There's no negative marking.
MAH MBA CET 2022, over the years, has been a test of speed. The task of attempting 200 questions in 150 minutes with high accuracy is not very easy. Speed enhancement with accuracy is the key.
How should you go about it? There are three aspects to this:
Content preparation

Regular practice

Test Taking and Analysis
Top MBA Entrance Exams
Section-wise Preparation Tips :
Preparation Tips for MAH MBA CET 2022 for Verbal Ability
The areas covered are Reading comprehension, Grammar, Vocabulary, Para Jumbles, etc. You could practice at least 1-2 passages daily or on alternate days. Along with this, tackle Grammar and Para Jumbles on alternate weeks. On a daily basis, try reading at least 1 article to improve your command of the language.
Preparation Tips for MAH MBA CET 2022 Quantitative Aptitude
This area includes questions on
Quantitative Ability: Approximately 20 t0 22 questions. This area can be attempted with high accuracy. One needs to brush the school-level basics of topics like Numbers, Ratio and Proportion, Percentages, Simple and Compound Interest, Time and Distance, Time and Work, Averages, etc. It is better that you prepare one topic each week

Data Interpretation: These are direct questions based on the data given. One needs to be good at calculations like addition/ subtraction, finding a % of b, expressing fraction a/b in the terms of percentages, etc. Regular practice of calculations and solving one set on DI on an alternate day is sufficient.

Data Sufficiency and Data Comparison: Once you prepare for Quantitative Ability concepts, you can handle these questions as these are based on Quant but the format of the questions is different.
Analytical Reasoning
This is the biggest section. Almost 50 % of questions are based on Analytical puzzles. CET has asked a good variety of questions Like Linear Arrangement, Circular Arrangement, Distribution, Quant Based reasoning, etc in the Analytical puzzles area. I would suggest solving one set on an alternate day. Other areas like Input-Output, Number Series, Coding-Decoding, Symbols, and Notations require an understanding of the format in which questions are asked. These are easy questions but speed is the key.
Abstract Reasoning:
Mainly three types of questions are asked
Series has the highest weightage (more than 50 %). The level of difficulty is easy to moderate. One should practice more questions on series preferably online mode.
Overall Preparation Tips for MAH MBA CET 2022 by T.I.M.E expert
Divide the task into daily schedules. Go by the quality (not the quantity) of the time spent. Once your preparation is done, to improve speed, take mock tests regularly and analyze them. Identify and rectify your mistakes. Analyze Based on two parameters: Speed and Accuracy. In areas where speed is the issue, you need to practice more. In areas where accuracy is the issue, you need to revisit the basics to understand concepts properly.
"Successful people are not gifted; they just work hard, and then succeed on purpose".
We are sure these points will help you in your preparation and eventually in achieving your dreams. All the best!!
Top MBA institutes accepting MAH CET Score
Questions related to MAH MBA CET
Showing 78 out of 78 Questions