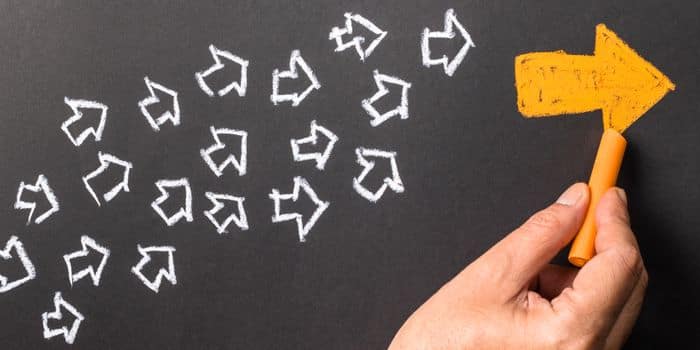 Maharashtra Common Entrance Test or MAH CET for the admission in the MBA/MMS programmes in the B-schools of Maharashtra is one of the most coveted state level MBA entrance exams. The exam is conducted by the Directorate of Technical Education (DTE), Maharashtra for around 35,000 seats in around 400 B-schools of the state. Scheduled on March 10 and 11, 2018, MAH CET for the year 2018 has been registered by more than 1 lakh candidates, which is so far the highest.
MAHA CET Sample Paper
Download Free Sample Paper for MAHA CET
Download Now
Candidates aspiring to crack the MBA entrance exam for Maharashtra, going through the past years' trends will give them a broad idea on which are the areas of importance and which all topics can be done away with. In this Careers360 article, we will bring to you the past five years' trends and detailed analysis of the previous MAH CETs.
The following table brings to you the MAH CET exam pattern and structure in order to be better prepared for MAH CET 2018.
MAH CET Exam Pattern
S.No.

Topics

No. Of Questions

Marks Per Question

Maximum Marks

1

Logical Reasoning

75

1

75

2

Abstract Reasoning

25

1

25

3

Quantitative Aptitude

50

1

50

4

Verbal Ability / Reading Comprehension

50

1

50

Total

200

1

200
Till 2015, MAH CET MBA entrance exam did not have any section wise demarcation or a particular number of questions in each section. From 2016 onwards, MAH CET has announced the sectional number of questions. Questions on the Reasoning area will bear 50 per cent weightage of the exam of which Logical Reasoning section will have the maximum number of questions, which is 75.
The table below will give you the area wise break up of questions and the difficulty level of the past five years.
MAH CET Past Five Years Trends
Year

Areas

Number of Questions

Difficulty Level

2017

Logical Reasoning

75

Tough

 

Abstract Reasoning

25

 

Quantitative Aptitude

50

 

Verbal Ability/Reading Comprehension

50

2016

Logical Reasoning

75

Moderate





Abstract Reasoning

25

Quantitative Aptitude

50

Verbal Ability/Reading Comprehension

50

2015

 

Quantitative Aptitude

45

Moderate

 

 

 

 

 

Data Interpretation

5

Logical Reasoning

60

Visual Reasoning

22

Verbal Ability

50

Reading Comprehension

18

2014

Quantitative Aptitude

50

Moderate

 

 

Logical Reasoning

90

Verbal Ability & Reading Comprehension

60

2012

Analytical Reasoning

32

Easy

Verbal Reasoning

7

Non Verbal Reasoning

30

Data Interpretation

15

Data Sufficiency

7

Quantitative Ability

17

Verbal Ability

42

Reading Comprehension

10

Analytical Puzzle

34

Quantitative Comparison

6
Now we will share with you the MAH CET 2017 analysis in detail.
Quantitative Aptitude
Out of 50 questions, this section had 23 questions on Data Interpretation and rest 27 on Quantitative Aptitude. The overall difficulty level of the section was moderate to easy. The topics covered were DI sets on Tables, Caselet, Line graph and Pie Chart. Under QA, the topics included Arithmetic, Number System, Algebra, Geometry, Modern Mathematics and Data Sufficiency. 
Verbal Ability and Reading Comprehension
According to the experts, this section was tougher than last year. Some of the questions were tricky and time consuming for the candidates. There were two Reading Comprehension passages of moderate difficulty level questions. The questions were inference based and some were vocabulary based as well. Other topics for Verbal Ability area were cloze passage, grammar, sentence correction, synonym-antonym and Reading Comprehension passages.  
Logical Reasoning
The questions were distributed among Verbal Reasoning and non-Verbal Reasoning. According to the expert analysis, majority of the questions on Non-Verbal Reasoning were dominated by Arrangement. The questions were data heavy and time-consuming. The Verbal Reasoning questions were on Critical Reasoning and Syllogisms. The questions on Strengthen-Weaken argument and Cause and Effect were time-consuming. The sectional difficulty level was easy to moderate.
Abstract Reasoning
This was the easiest section of MAH CET 2017. The question types were similar to that of Visual Reasoning questions of previous years' MAH CETs. The topics were Series Completion and Analogies. Abstract Reasoning section had the minimum weightage of the exam.
Also Read
Learn speed enhancement techniques to crack MAH CET, says Ranjit Calangutkar, T.I.M.E.
Questions related to MAHA CET
Related E-Books and Sample Papers