Last Week Preparation Tips for NMAT by GMAC 2020
Last Week Preparation Tips for NMAT by GMAC 2020 - A week means one has only 7 days in hand to appear for NMAT 2020. On the very first day, candidates can make a list of topics on which one is easily able to solve questions and similarly make a list of such topics that candidates are considering the difficult one. Give 4-5 practice tests in the first 4 days in the last week of NMAT 2020 preparation and also note time taken for solving them. So, that candidates can get a fair idea on how effectively they are able to make use of their time. Apart from that revise such topics which they think can be improved. A day before the NMAT 2020, avoid any kind of stressful activities and be calm as much as possible. NMAT by GMAC is all about speed, so one should have to keep a note of time during examination. Do not spend more than two minutes on any question. Read the full article to know all the tips pertaining to last week preparation tips for NMAT 2020.
Latest: NMAT by GMAC 2020 exam dates will be announced soon. Registration of NMAT 2020 to begin soon.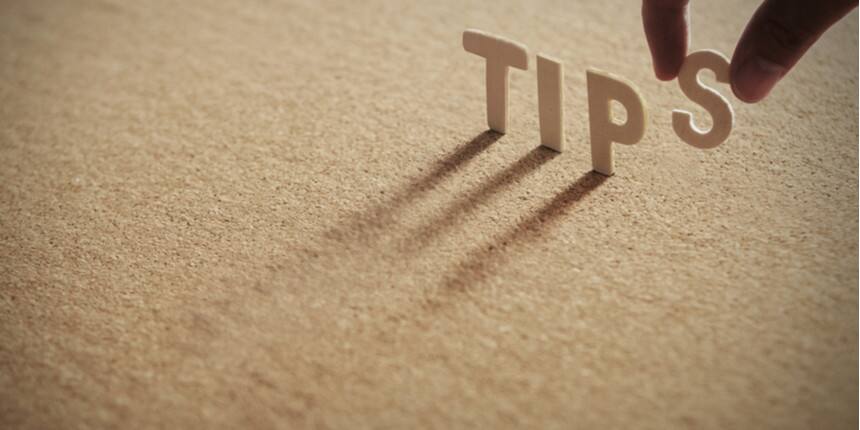 Fill NMAT by GMAC Application Form Below or Click Here
Revision of notes
Along with the detailed and extensive preparation, aspirants used to prepare short notes in the form of bullet points on each and every topic of the syllabus. The sole purpose of preparing bullet points or short notes is to memorize more things in a small span of time. Hence, it is advisable that candidates quickly revise those short notes which they have prepared as it will prove handy in the last week prior to the NMAT 2020.
Mock Tests- Till the end
Taking mock tests till the last week of preparation is the one of the vital tips suggested by everyone in the era of online computer-based entrance tests. NMAT 2020 mock tests, whether sectional or full-fledged, in any way and at any point time (no matter whether it is starting or end of the preparation), adds value to one's preparation. Even in the last week before NMAT 2020, an aspirant can take and analyze at least 3 to 4 mocks.
Focus on time-management
It is presumed that, till the last week of preparation, aspirants prepare themselves with the concept of each and every topic of the syllabus. Now, the question arises how they are going to attempt the exam questions based on those concepts. Here, the time-management skill of candidates comes into play. A paper comprises difficult, moderate and easy questions. So, in the last week of preparation candidates should emphasize on their strategy to attempt the whole test paper within the given time.
Practice previous year papers
Aspirants must practice from previous years papers till the last week of preparation as well because like the mock tests solving previous years papers with the time setting creates more chances to crack the exam in the first attempt. By solving each paper, a candidate gets to know how efficiently and effectively he or she is going to give a shot to the real examination. So, along with the mock tests, candidates should focus on solving previous year papers as well.
Assemble all the necessary documents
It is suggested that the candidates should assemble all the necessary documents for the exam day, to enter the examination centre, prior to a week for exam to avoid any haphazard situation at the very last moment. the necessary documents required at examination centre generally includes, Admit Card and a valid Identity Proof (like- Voter ID Card, Adhar Card, Pan Card etc.).
Eat healthy to stay healthy
Try to avoid any type of unhealthy food like Junk food or deep fried food even if you are the one who used to eat junk food on weekends as well. Consuming junk food or unhealthy food may make you ill for a long lasting period. Since, prevention is better than cure, so it is suggested that, one should avoid such things which may cause hurdles for them to move further.
Questions related to NMAT by GMAC
Showing 886 out of 886 Questions