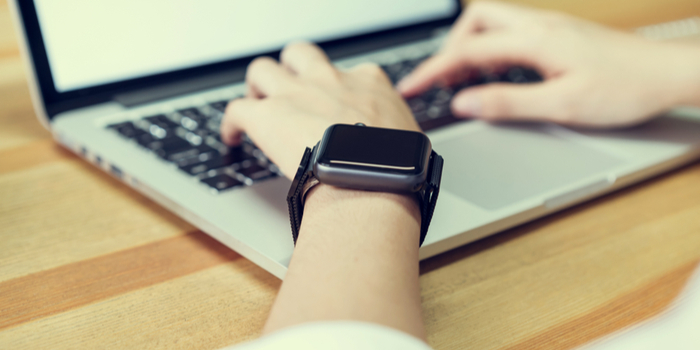 How to Fill NMAT Application Form 2018 - The application form for NMAT 2018 commenced on July 3, 2018 and will continue till October 3, 2018. Besides knowing the dates of NMAT registration, it is also crucial for applicants to know the right procedure of how to fill the NMAT application form 2018.  NMAT is an entrance test conducted for admissions to the post graduate management programme of NMIMS Mumbai and almost 24 other B-schools across India. Conducted by GMAC, this national level test will be conducted in a one and a half month long window starting from October till December.
MBA/PGDM Admissions Open 2019
IFIM Business School
With the registration for NMAT 2018 already underway, Careers360 brings step by step instructions on how to fill NMAT 2018 Application Form. The objective to provide "how to fill NMAT application form 2018" is to help the candidates to know what all information they need to furnish in each section. Candidates get to know what are the documents that are required to be uploaded, which format and size they need to be uploaded in, payment of fees etc. in the instructions.
Pathfinder
Know your call chances for Admissions
Use Now
Before filling the NMAT applications form, it is important for the aspirants to check whether or not they are eligible to apply so that they fill the forms without any error and register successfully for NMAT by GMAC 2018. Let's have a detailed look at the eligibility criteria of NMAT 2018.
NMAT Eligibility Criteria 2018
The general NMAT 2018 eligibility criteria are mentioned below:
A candidate should have a full-time Bachelor's degree in any discipline from a recognised university with at least 50 per cent marks.
Age Limit: There is no age limit to appear for NMAT 2018
Candidates with two or more years of work experience will be preferred
Provisional admission will be given to students on a condition to pass their final examination of Bachelor's degree in the first attempt and in the stipulated duration with 50 percent aggregate mark.
NMAT by GMAC Application Procedure 2018
Candidates who aspire to take admissions in the management programme of NMIMS Mumbai along with other participating institutes can register online for the exam within the stipulated dates.
To Apply for NMAT 2018 - Click here Or Apply from the window below:
Broadly, NMAT by GMAC 2018 registration process is divided into three steps, starting with the registration, payment of registration fee and finally submitting the filled up applications form. Below mentioned are the step-by-step instructions with the pictures for the benefit of NMAT 2018 applicants.
Step 1 – Register for NMAT by GMAC 2018
As a first step towards the registration process, you must visit the official website. You may also click on the NMAT 2018 registration link given on this page. Once you are there, click on 'Register Now', on the right side of the screen.
A new page for signup for MBA/PGDM Programme will appear where candidates can enter in their name, valid e-mail id, phone number and password to create a new account. If a candidate already has an existing account, then s/he can sign in using the same credentials.
Step 2 – Fill NMAT 2018 Application Form
After logging in again using the email ID and password, a dashboard will appear asking to upload a photograph, agreement to terms and conditions of GMAC, etc. will appear.
On the top right of the dashboard, a button by the name of 'Form' will appear. This is where you can fill application form of NMAT 2018. There are five sections which will expand and candidates have to fill in the correct information. The information to be entered under each section is as follows:
1. Personal Information
Name, Gender, DOB, citizenship

Parents' Names

Upload Documents:
a) Photo ID (any one: passport, PAN card, Aadhaar card, Voter's ID)
b) Signature ID (any one: passport, PAN card, Debit/Credit card, Driver's License)
Candidates must note that If PAN card is uploaded as signature ID, then a different ID document has to be selected as Photo ID. Also, Learner's Driving license is not allowed. If candidate's citizenship is NOT Indian, s/he must only select Passport for both Photo Id & Signature Id.
Special Needs (if any): For differently abled candidates (e.g. Physical disorder, wheelchair user, legally imposed travel restrictions), to specify if they require special arrangements to be made for contact classes/examination/study materials.
If yes, please they can specify their requirements in the box. The candidates must scan their Disability Certificate and upload. Each request will be reviewed on a case-to-case basis. Candidates will be contacted to ensure proper assistance is provided to them. Payment can be made after their request is reviewed and approved.
2. Contact Details
Phone Number with country dialling code

Primary E-mail ID

Communication Address

Permanent Address
3. Education and Work Experience
Completed/Appearing for Graduation

Graduation details with degree name, CGPA, College name, University name, year of passing etc.

Work Experience details: Candidates who have work experience must select 'Yes' and must mention their work-ex in Years (as on July 1, 2018), industry worked in (for e.g. Accounts, banking, education, media, travel etc.), function that best describes the experience, name of current organisation.
Candidates who do not have any work experience must select the option 'No'.
4. Enter School Preferences
Candidates can choose the colleges to which their NMAT 2018 scores will be sent in this section. Upto five programmes are included in the registration fee. Programme selection can be changed before making the payment. Once the payment is made, candidates will be able to make additional programme selection but however, will not be able to edit them.
INR 200 + applicable taxes per additional programme (in excess of five programmes) will be charged when additional programme selection is made. The NMAT Registration and School Application is a two-step process. Candidates can select schools from India, South Africa and Philippines.
5. Additional Information
Candidates will be asked certain additional questions like:
How did you learn about GMAC?

Other exam you are planning to take?

How are you financing your MBA?

Where would you like to study? (Select upto three countries)
Step 3 – Pay application fee via Debit/Credit card or net banking
After submitting the filled in NMAT application form 2018 and uploading the supporting images, verify the entire form and 'Proceed to Payment'. Click on the button, and proceed to make payment. You will be re-directed to online payment mode where you have to select your card type and details.
NMAT Registration Fee
| | |
| --- | --- |
| Activity for which fee is paid | Fee |
| NMAT Registration (Early) fee | Rs. 2000 + applicable taxes |
| NMAT Registration (Late) fee | Rs. 2500 + applicable taxes |
| Exam Retaking fee | Rs. 2000+ applicable taxes |
| Exam Rescheduling fee | Rs. 1100+ applicable taxes |
| Additional Score Reports (beyond five) fee | Rs. 200 per score report + applicable taxes |
Step 4: Upload Photograph
Photos should be uploaded on the dashboard in one of these formats: JPG, PNG, GIF, BMP.
Dimensions should be 200 pixels x 150 pixels

Photo should have either white or lightly coloured background.

Candidate face should be distinctly visible, straight and at the centre. Shoulder tops should be also clear on the photo.
Step 5: Agree to terms and conditions of GMAC
Candidates must read and agree to the terms and conditions of taking the exam laid down by GMAC. This option can again be found on the main dashboard of the account. This will complete the entire registration process of NMAT by GMAC.
Exam schedule:
After making application payment, a unique NMAT Registration ID will be generated and sent to the registered email ID. Using this NMAT registration ID and password, candidates can login to the NMAT account by going to the NMAT by GMAC official website. Schedule the exam and download the NMAT admit card 2018.
Exam rescheduling can be done from July 3, 2018, to December 14, 2018. Re-scheduling of NMAT 2018 can happen not later than 72 hours prior to the scheduled test, to a different date, time and test centre, by paying an additional fee. The maximum number of retakes is two apart from the original attempt. Test takers can retake NMAT 2018 after 15 days of the original attempt.