Description
Every prospective applicant spends a lot of time in evaluating the individual motivations for pursuit of an MBA. While you consider all of the options and opportunities, one question will inevitably arise...is the time and financial investment required for an MBA from a top school still worth it? What value will this degree add to you? This E-book tries to explore these questions for you.
Student Reviews
Showing 1-1 of 1 Reviews
This is very well and concisely written. It gives an honest insight and could be very well used as a guide. The only question that will probably remain an enigma is which schools are really in the top 100 bracket in our country given the fact that you cannot rely on a single ramking survey nowadays
...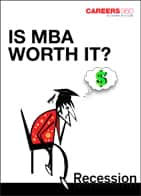 Is MBA Worth It?