How to Prepare for NMAT 2022 in 3 months: NMAT Preparation Tips
How to prepare for NMAT 2022 in 3 months - The NMAT 2022 exam will be held probably between October 14 and December 17. As there is three months left for the test to be held, students will enough time and opportunity to prepare for the NMAT 2022 exam. Candidates who are wondering how to prepare for NMAT 2022 in 3 months, would find this article of much help in how to ace the exam in 3 months or so. They will learn how to make changes in their preparation, what to focus and what not, the nature of questions to be asked and topics covered, etc. In addition, those going to write NMAT 2022 exam are advised to solve the NMAT question papers and take NMAT mock practices as much as possible.
Latest Updates for NMAT by GMAC
Stay up-to date with NMAT by GMAC News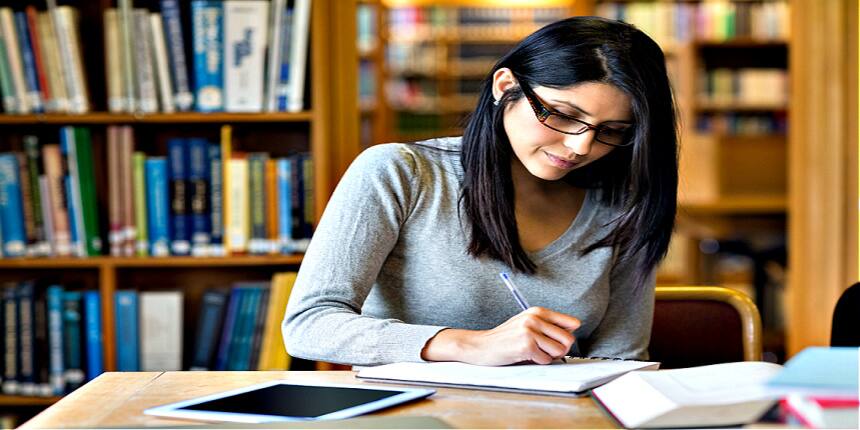 Ongoing MBA Admission
How to prepare for NMAT 2022 in 3 months - Sectional and Overall Preparation
The first thing to keep in mind while drawing a NMAT preparation plan is to understand how much time to be given to each section. For that, getting aware of the NMAT syllabus 2022 will be tremendously helpful here. Applicants who wish to ace the test with a good score should focus on the topics of all the sections of the NMAT 2022 exam.
Work on Your Strengths and Weaknesses
It is extremely important to identify strong and weak areas. Hence, quickly ensure that the candidates rectify their mistakes which they have been making till now and convert their weak areas into strong ones. This will help the candidate get an edge over others and will help them to scale new heights.
Top MBA Entrance Exams
Previous Year Question Papers
When wondering how to prepare for NMAT 2022 in 3 months? Here is the answer. Solve NMAT question papers of the past years as much as possible. Also, the candidates should solve sectional question papers of NMAT 2022 as it will help them to know which are the topics on which they are required to focus more. Also solving the NMAT question papers will enable the candidates to learn how to manage their time and they will also get familiar with the NMAT 2022 exam pattern.
Time Management
Time is the most crucial factor in preparation for the NMAT exam. It should be managed in a way that you have enough time to prepare for each section. Wasting too much time on a question about which one is not confident will not yield the desired result and it is likely to be futile. Hence quickly go through the questions and first focus on answering those about which one is confident.
Coaching or Self-Preparation
In the last leg of NMAT 2022 preparation, candidates need to maintain balance if they are taking coaching and also doing self-study. Spending too much time at the coaching might affect the NMAT 2022 preparation of the candidate. Hence, it is advisable that candidates opt for test series from the coaching institutes and also do self-study.
Also check: NMAT 2022 Admit Card
Articles Around NMAT Preparation
Practice with NMAT Mock Tests
Mock tests are one of the most beneficial ways to hone one's skills for the NMAT 2022 entrance exam. By solving NMAT mock tests, one will be able to know what type of questions will be asked in the exam, how to write answers in order to get more marks and how to solve the questions effectively, taking less time.
Apart from these, do not forget to:
Practice till the last day

Concentrate and focus on the questions

Eat healthy food

Exercise to gain concentration

Focus on various tips and tricks
Ongoing MBA Admission 2022
Questions related to NMAT by GMAC
Showing 1397 out of 1397 Questions