SNAP Exam 2022: Last Week Preparation Tips
SNAP 2022: Last Week Preparation Tips - The stress increases as time passes by and the exam day is about to approach. However, instead of panicking before the exam, candidates must keep in mind SNAP 2022 last week preparation tips which will help the candidates to tread on the right path on an actual day.
Latest Updates for SNAP
04 Nov 2022:

SNAP 2022 registration is underway. Click here to know eligibility, dates and more.

05 Aug 2022:

SIU started SNAP 2022 registrations on August 4 in online mode. Apply now!

28 Nov 2021:

Registration dates for SNAP exam 2021 extended till November 30. Click here to apply
Stay up-to date with SNAP News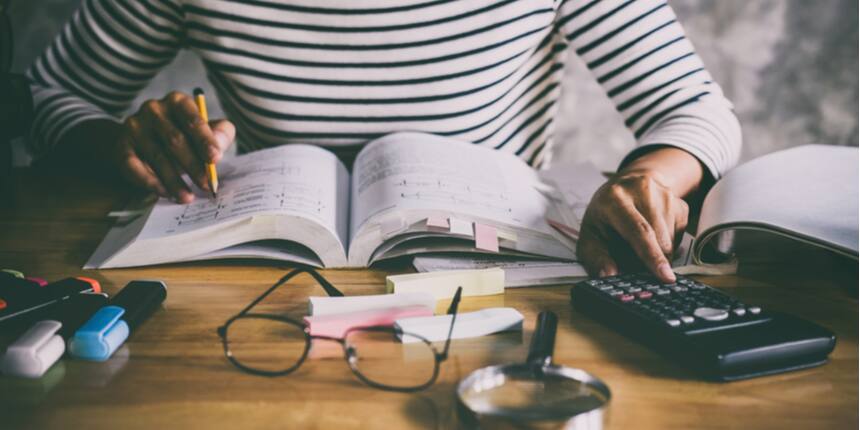 An integral part of SNAP 2022 last week's preparation tips are taking mock tests, a revision from flashcards, not taking up any new topic and at the same time remaining healthy. Careers360 in this article of SNAP 2022, last week's preparation tips clear all the doubts that circle around the heads. Before we dive into SNAP 2022 last week's preparation tips, candidates must know that SNAP is a national-level entrance exam conducted by Symbiosis International (Deemed) University for admission to the management programs offered by participating institutions.
SNAP 2022 - Last Week Preparation Tips
To make sure that you have gone through every section of SNAP 2022 and have not skipped any topic, you have to revise each and everything of the entrance exam. Solving the sample papers, previous year question papers, checking up the best books will be a step closer to be fully prepared for SNAP. But, you should keep these few things in mind when only one week for preparation is left.
Focus on planning for the SNAP 2022 exam day
As part of the last week's preparation tips for SNAP 2022, candidates must focus on what questions they will attempt first and which one they will answer later on. Since they have only one hour at their disposal, it is essential that the candidates do not waste time on questions that might be difficult or time-consuming. Hence, it is important to have clear-cut planning for the SNAP 2022 exam day. Mentally, the candidate must know how he or she will approach each section in the SNAP exam.
Solve SNAP Mock Tests
To be on the safer side, it is very important to keep on solving the mock tests of SNAP. Solving as many mock tests will only be beneficial to the candidates as that will help them in clearing all their doubts. Moreover, it will help the candidates to assess their level of preparation as well. Though there is very little time left to rectify one's mistakes as now is the time to overcome them. Still solving the SNAP mock test will help the candidates to recall what all they have studied.
Also Read
SNAP Participating Institutes 2022
Revise all aspects of English language
SNAP 2022 last weeks preparation tips include revising various aspects of the English language such as vocabulary, grammar, fill in the blanks. Also as part of last week preparation tips for SNAP 2022, candidates must check some idioms and phrases as well as their meanings.
Check the Maths Formulae
Also now the candidates should revise important maths formulas and this is a very essential part of SNAP 2022 last week preparation tips. Mentally revise the formula and try to apply it to various questions. This will help one remain alert with regard to quantitative ability questions.
Replace books with flash card notes
SNAP 2022 last week preparation tips do not allow you to go through the books for different sections as it is humanly not possible to turn each and every page and study. Now is the time to get back to the flash cards where one has jotted down the pointers related to different topics falling under each section. These flash cards will help the students to quickly recall at length what all they had studied.
Keep Visiting the Official Website of SNAP 2022
It is very necessary to keep on checking the official website of SNAP 2022 to get all the necessary details. If there is any update regarding the date change, or anything related to the entrance exam, then the candidates will easily check the website, will stay updated, and will not face any issues.
Don't Start New Topics
To avoid confusion and doubt during the last week of preparation, one should leave any new topics or questions and merely focus on revising. One can just have a glimpse of the topic so that if a question related to the topic is asked, one has some idea about how to tackle it in case of a crisis and not be left blank in the exam hall.
Eat Healthy Food
Take good care of one's health and avoid junk food for sometime. According to SNAP 2022 last week preparation tips, candidates should eat nutritious food to boost the immune system which will uplift the mood of the candidate.
Revise, Revise and Revise!
The best thing that will ensure proper preparation for SNAP 2022 is proper revision. To make sure that you have properly prepared yourself for the exam one must aim at revising all the topics and sub-topics which one has prepared during the course of the SNAP preparation.
Stay Calm and Confident
Staying calm and confident is very helpful when entering the exam hall. It will help the candidate in avoiding unnecessary stress and will be useful when answering the questions. It will also help in understanding the questions easily.
Frequently Asked Question (FAQs) - SNAP Exam 2022: Last Week Preparation Tips
Question: When will SNAP 2022 be conducted?
Answer:
SNAP 2022 exam dates are yet to be announced.
Question: How many sections are there in SNAP 2022?
Answer:
There are three sections in SNAP 2022:
General English

Analytical and Logical Reasoning

Quantitative,Data Interpretation and Data Sufficiency
Question: Is there any age limit to appear for SNAP 2022?
Answer:
No, there is no age limit to appear for SNAP 2022.
Questions related to SNAP
Showing 919 out of 919 Questions