MAH CET Result Analysis 2019
MAH CET Result Analysis 2019 - DTE Maharashtra conducted MAH CET MBA on a two-day window, i.e. March 9 and 10, 2019. Post the announcement of scores, test-takers will be keen to find out the MAH CET result analysis 2019 to gauge their performance against fellow test takers. The experts from renowned training institutes will release the complete analysis of MAH CET 2019 result for the benefit of the test takers and other prospective candidates. Careers360, in this article, will bring the MAH CET MBA 2019 result analysis and expected cutoff once both the slots are conducted. Until then, candidates can check the previous years' MAH CET MBA result analysis.
Latest: MAH CET Result 2019 Declared. Also, check MAH CET 2019 MBA Cutoff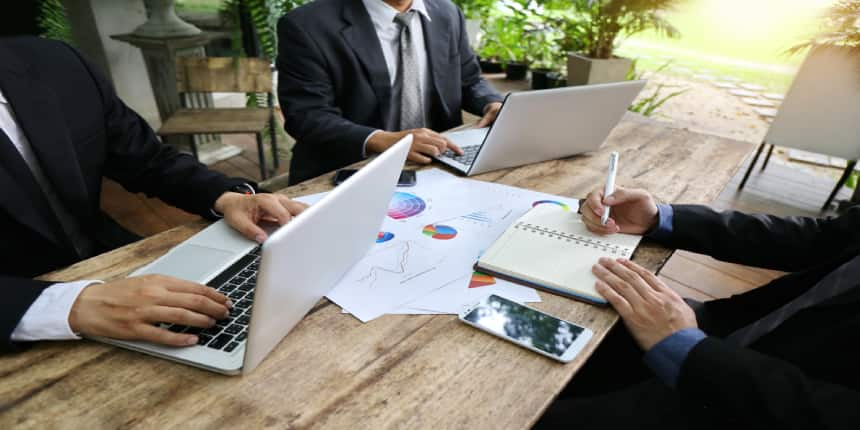 Last year, MAH CET exam performance had improved in both quantitative as well as qualitative aspects. The number of applicants and test takers had touched an all-time high of 1.06 lakh and 98,606 respectively. The top score in MAH CET MBA Exam had also improved as compared to previous years. As per MAH CET Result analysis, out of 200, the highest score obtained by the topper securing AIR 1 was 165, which is 82.5 percent. Another observation for MAH CET result last year was that no candidate secured a perfect 100 percentile. Majority of the candidates scored between 50 and 99 followed by the score range of zero to 49. Take a look at the MAH CET result analysis and comparison over the past three years.
MAH CET Result Comparison Over Past Three Years
| | | | | |
| --- | --- | --- | --- | --- |
| Parameters | MAH CET 2018 | MAH CET 2017 | MAH CET 2016 | MAH CET 2015 |
| Number of test takers | 98,606 (result of 4 candidates withheld) | 88,226 | 69,319 | 57,224 |
| Highest score obtained | 165 | 145 | 165 | 170 |
| Total number of candidates obtaining highest score | 1 | 1 | 1 | 5 |
| Candidates scoring 100 and above | 5.31 percent | 2.03 percent | 5 percent | 28 percent |
| Candidates scoring between 50 and 99 | 51.21 percent | 45.87 percent | 55 percent | 70 percent |
| Candidates scoring between 0 to 49 | 43.46 percent | 48.75 percent | 39 percent | 5 percent |
Last year, there was a slight increase in the number of candidates scoring in the range of 50 to 99, as compared to years before that. The number of candidates scoring 0 to 49 also decreased compared to MAH CET 2017. As many as 37 candidates scored zero in MAH CET exam last year.
The lower difficulty level of the exam may have led to higher scores
The overall difficulty level of MAH CET MBA exam was lower last year. The Logical Reasoning section carrying the highest weightage with 75 questions was found to be the toughest section. However, Abstract Reasoning, seemed the easiest section and carried only 25 questions.
Till 2015, there was no sectional demarcation in the exam pattern. From 2016 onwards DTE had changed the MAH CET exam pattern which will be followed this year as well. Take a look at the exam pattern of MAH CET MBA below-
MAH CET MBA Exam Structure
S.No.

Topic

No. of Questions

Maximum Marks

Marks per Question

Total Marks

1

Logical Reasoning

75

75

1

200

2

Abstract Reasoning

25

25

1

3

Quantitative Aptitude

50

50

1

4

Verbal Ability/Reading Comprehension

50

50

1
Each question carries one mark and there is no negative marking scheme for wrong answers. There is no negative marking for unattempted questions. The total marks in the exam is 200.
According to DTE, the following procedure is adopted to obtain the MAH CET scores:
(i) Number of questions answered correctly is considered for arriving at the corrected score.
(ii) Additionally, the corrected scores obtained are made equivalent to take care of the minor difference in difficulty level, if any, in each of the objective tests held in different sessions to arrive at the Equated Scores*
(iii) Test-wise scores and total scores is generated with decimal points up to two digits.
MAH CET Cutoff
Last year, it was predicted that MAH CET MBA cutoff will increase owing to the overall higher score. If the case remains the same as last year, the MAH CET 2019 cutoff for the participating institutes can be expected to further go down. Final selections at top B-schools accepting MAH CET 2019 scores such as JBIMS, SIMSREE, KJ Somaiya Institute of Management Studies and Research etc. will take place through Common Admission Process (CAP) or MAH CET Counselling rounds. This procedure will be conducted by the Directorate of Technical Education (DTE) tentatively in May.
MAH CET 2019 result has been declared on March 30, 2019 in online mode. The computer-based test was conducted on March 9 and 10, 2019.
Questions related to MAH MBA CET
Showing 16 out of 16 Questions