MAH CET MBA Preparation Checklist: Dos & Don'ts
MAH CET MBA Preparation Checklist: Do's & Don'ts - Most candidates have already appeared for at least one entrance test earlier, which means their basics must be strong. Performance in the MAH CET MBA entrance exam depends a lot on how one can handle pressure on the day of the exam. Before the exam day of MAH CET MBA 2022, candidates have enough time to brush up on their studies.

The foremost thing is to have confidence in your MAH CET exam preparation. If one has worked hard in their MAH CET MBA exam preparation time, then they do not need to worry, just stick to the revision of formulae and important topics. Careers360 has prepared a list of MAH CET MBA preparation checklists of Do's & Don'ts.
Latest Updates for MAH MBA CET
Stay up-to date with MAH MBA CET News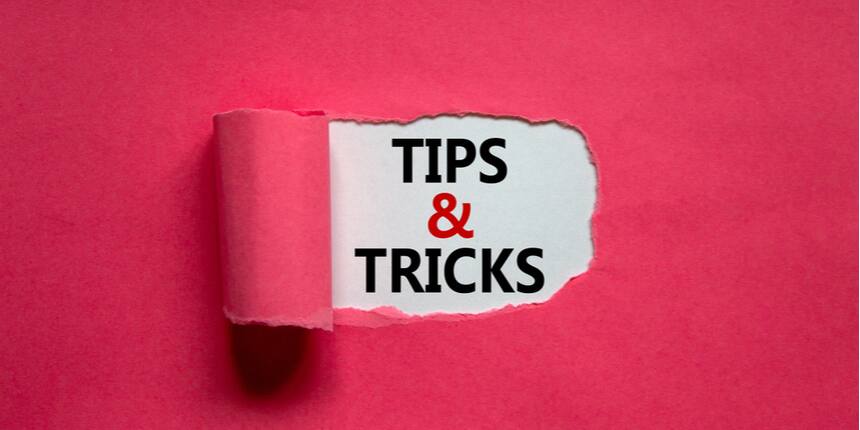 Documents one can carry on exam day as ID proof
| | | |
| --- | --- | --- |
| Passport | Employee ID with Photo | PAN Card |
| Driving License | College/ University ID with Photo | Voter ID |
| Aadhar or e-Aadhar with Photo | Bank Passbook with Photo | Bar Council ID with Photo |
MAH CET MBA Exam 2022 Preparation (Do's)
Take good sleep and wake up early on the day of MAH CET MBA 2022. Revise concepts and key formulae and leave early for the exam center.

Eat well before the exam, as there is no food or drinks will be allowed during the exam.

Before entering the exam center, go through the sticky notes created before.

Make sure to carry at least two copies of the MAH CET MBA admit card with one passport-size photograph and an original copy of valid ID proof.

Keep calm and be confident while solving the question paper for MAH CET MBA. Start with the section, which you find is your strength.

Read the exam guidelines very carefully and listen to an advisory by the invigilator carefully.

Try to do the mental calculation, so that one can save time from doing rough work on paper.

Solve the easy one first and then move to a tough one. There could be close options in Abstract Reasoning and Logical Reasoning questions, so read carefully.

Read passages by breaking them into parts. Through this one can find out tricky statements and hidden meanings.
Top MBA Entrance Exams
MAH CET MBA 2022 Preparation (Don'ts)
Do not forget to carry hard copies of the MAH CET MBA admit card and one photo ID proof. Digital copy will not be accepted.

Do not sign your MAH CET MBA admit card beforehand. IT has to be signed in front of the invigilator only.

Do not carry electronic gadgets such as calculators, mobile phones, iPods, digital watches, etc. These items are not allowed inside the examination hall.

Do not reach late at the exam center. The gates will be closed 15 minutes prior to the start of the exam.

Do not carry bags and food items to the examination hall. The facility of deposit bags is not available at the exam center.

Don't read Reading Comprehension passages in hurry. Read them slowly and at least two times.

In MAH CET MBA 2022 exam, a negative marking scheme is applicable. Do not attempt a question you are not sure to solve with 100 percent accuracy.

Do not panic, if you find any surprise in the question paper. Just pass the question and focus on the next one.

If a question takes too much time, then skip it and move on to the next question. Do not waste time on the questions you feel you can't answer well.

Do not start with your weak areas. It will affect overall time management.
Top Colleges in India offering MBA
Questions related to MAH MBA CET
Showing 20 out of 20 Questions