How to Prepare for IBSAT 2022 in One Month?
How to prepare for IBSAT in one month - IBSAT 2022 will be conducted tentatively in the last week of December 2022. Even with all the preparation is done beforehand, the last month's preparation for IBSAT is what plays an important role. Hence your success in IBSAT or any other entrance examination depends on how you wrap up your entire preparation in the last month.

With one month left for IBSAT 2022, it can be assumed that candidates are already familiar with the IBSAT exam pattern and IBSAT syllabus. The next important step, now, is to create a one-month study plan for IBSAT which involves revising all the shortcut tricks and formulas, practicing as many mock tests as one can, and much more. Read the article to know more about how to prepare for IBSAT in one month.
Latest Updates for CAT
2 days ago:

CAT 2022 exam tomorrow; know do's and don'ts to avoid any mistake for exam day. Click here.

6 days ago:

Click here to check CAT previous year questions and paper pattern.

15 Nov 2022:

Click here to know about the revision tips to ace CAT 2022 with 99+ percentile.
Stay up-to date with CAT News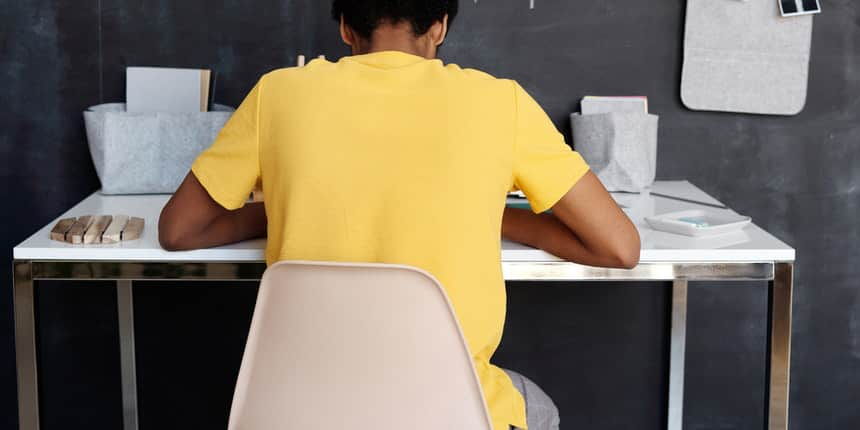 IBSAT Exam Pattern 2022
Before moving ahead into last month's preparation strategy for IBSAT 2022, let us once again peek into the exam pattern of IBSAT.
Test Pattern of IBSAT
Particulars

Details

Duration of Exam

120 minutes

Mode of exam

Online

Total Number of Questions

140 multiple choice based questions

Total Marks

140

Marking Scheme

1 mark for correct answers

No negative marks for incorrect answers




Sections

Quantitative Aptitude

Verbal Ability

Data Adequacy & Data Interpretation

Reading Comprehension
IBSAT 2022 - Sectional Breakup of Questions
| | |
| --- | --- |
| Sections | No. of Questions |
| Reading Comprehension | 30 |
| Data Interpretation & Data Adequacy | 30 |
| Quantitative Ability | 30 |
| Verbal Ability | 50 |
| Total | 140 |
Top MBA Entrance Exams
How to prepare for IBSAT in one month?
Sometimes students who have enough knowledge still fail to clear any entrance exam. This is because of the impractical approach. So let us get some facts right and move on to the right way on what should be your last month preparation strategy for IBSAT.
Focus on prepared topics first
Know the syllabus of the exam by heart and revise the topics you are uncomfortable with only after gaining confidence in the topics that you are comfortable with. This is because if in this ending moment you start landing on those topics which you left because of the difficulty level, they may end up shaking your confidence.
Drill through important points
While preparing for the IBSAT study material, candidates must note down all the important formulas and theorems so that they can be revised at the end moment. Make sure to note down all the key highlights of any topic you come across. By revising the previous year's sample papers, candidates must already be familiar with what is the section and related topic which has been given weightage over the years.
Attempt as many mocks you can
Test takers must attempt IBSAT Mock Test daily. After each mock test of IBSAT, they should analyze their performance and note down the areas of improvement, shortcut techniques to solve a question, time management, etc. Based on this, they have to steer the preparation towards the next level.
Manage time effectively
When preparing your IBSAT study plan, make sure to include time for some recreational activities in it. Also, try to shuffle subjects so that you don't feel bored with the same routine. Depending on the time left for the exam, you can stretch the study time from 4 hours to 8 hours in a day with short breaks in between. Also, study each subject daily.
Avoid using Calculator
It is highly recommended to practice questions with a timer and avoiding the usage of calculators would increase your efficiency with time constraints in your mind as well.
Do regular revision
Make notes of concepts diligently that need regular revision. Revising every topic multiple times is very critical. So, keep hovering over the same topics and notes until you are confident of yourself about the topic. Simultaneously keep a check on diverse subjects so that your mind stays alert and flexible to switch between multiple topics. Now call it a day, and memorize the entire thing you studied the whole day once.
Stay Healthy
Regular practice and revision are a must to succeed in IBSAT 2022 but you must also maintain a healthy lifestyle in the last month and get at least six to eight hours of sleep every day. Taking care of your health and staying calm and positive will help increase your concentration.
Top Colleges in India offering MBA
Frequently Asked Question (FAQs) - How to Prepare for IBSAT 2022 in One Month?
Question: How many questions will appear in IBSAT 2022?
Answer:
There will be a total of 140 questions in IBSAT 2022.
Question: How important is solving the sample papers for IBSAT 2022?
Answer:
Sample papers are an essential part of the preparation. Just covering up syllabus won't help you suffice in the exam unless you know the pattern, difficulty level and time management.
Question: What is the duration of the IBSAT exam?
Answer:
The duration of the IBSAT exam is two hours.
Question: How can one manage time in the IBSAT exam?
Answer:
Candidates need to solve the questions in paper that they know first, must do mental calculations and pre-decide how much time to devote to each section.
Question: Is there a negative marking in IBSAT 2022?
Answer:
No, there is no negative marking for incorrect answers.
Questions related to CAT
Showing 10916 out of 10916 Questions