SNAP 2019 Exam - Students Reaction
SNAP 2019 Exam - Students Reaction: Symbiosis International (Deemed University) is conducting SNAP 2019 in computer based mode on December 15 from 2:00 p.m to 4:00 p.m. Candidates who will be appearing for the exam have started arriving at the test centre well ahead of the scheduled time as they need to go through the mandatory checking of documents. None of the candidates are being allowed to enter the test centre without the admit card and a valid identity proof. Careers360 brings to you SNAP 2019 students reaction pre and post the exam. Candidates at the test centre will share their experiences about how they have prepared for the exam, what is the strategy that they will adopt to crack SNAP and post exam, they will tell us the overall and sectional difficulty level of the entrance test.
Latest- Check SNAP 2019 result by entering login credentials such as SNAP ID and Password.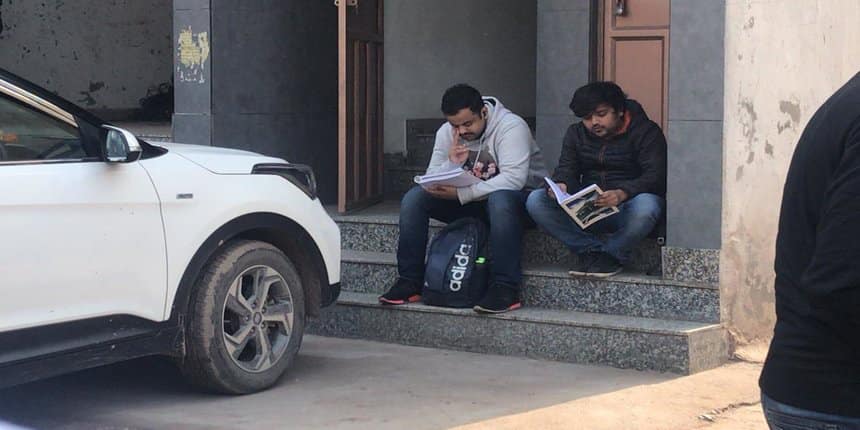 SNAP 2019 - Post Exam Students Reaction
Aditya Shrivastav- The difficulty level of the exam was 'easy to moderate'. English was quite easier than last time. Maths section was fit, but it was a bit time consuming one. I could manage my target within time. I am expecting 70 to 80 percentile. English section was the easiest one and Quant was bit difficult basically questions asked from the DI part.
Samanth- Overall difficulty level was 'Easy'. I think DI & LR section was not that much difficult. For me English was moderate and Quant was a difficult one for me. In the English section, there were 36 questions. In Quant and DI section was a total of 40 questions. The total number of questions was 110. Three Non-MCQ questions were easy. I find a grammatical error in a question.
Nimisha- Exam was quite easy as compared to last year's SNAP paper. The number of questions is the same as the prescribed exam pattern by the authority. Verbal was the easiest one and quant was bit difficult. There were some technical glitches such as systems that were not working properly.
Simran- Overall paper was nice, It was relatively easier as compared to last year. VARC section was very easy. LR & DI was moderate. The arrangement sets questions was very easy. There was two question from reading comprehension.
SNAP 2019 - Pre Exam Students Reaction
Pooja Kumari- My SNAP 2019 preparation is moderate, I will start with English, then I'll move on to Reasoning and Quantitative aptitude section. I am expecting approx 80 percentile. I have also appeared for CAT 2019. As per answer key my overall score in CAT is 102.
Aman Sharma- When it comes to SNAP preparation, I can say my preparation level is moderate. This is my first SNAP attempt. My strategy is, I will go with the English section first after that I will tackle Quant questions after that I will move to LI & DR section. I am expecting around 95 percentile. I have appeared for NMAT.
Suraj- Preparation is fantastic. I have appeared for NMAT and IIFT. In my first NMAT attempt, my score was 180. For SNAP there is a particular strategy in my mind which I will start with English section, then Quant and in the end I'll solve questions from DI & LR section.
Ravi- I haven't prepared for SNAP, because I was well prepared for CAT. So on the basis of CAT 2019, I am attempting SNAP. I am still expecting 90 percentile. As per CAT answer key, I find I got 79 marks and in IIFT I got 63.5. I am slo appearing for XAT.
Vikaram- This is my first SNAP attempt. I have a strategy which I have made from Mocks, I will start with VARC then DI & LR section after that I will move on to Quant section. I am expection around 99. I have appeared for CAT and IIFT. I am also appearing for XAT.
Rajat- My SNAP preparation is good. I have not any particular strategy for SNAP 2019. I guess cutoff get increase because this time there is no GK section. I am expecting 90 to 95 percentile. In IIFT I got around 115 and in CAT 90 to 95 Percentile. I will appear for CMAT as well.
Questions related to SNAP
Showing 675 out of 675 Questions
Symbiosis National Aptitude Test (SNAP)