Solving the ultimate GMAT vs GRE dilemma!
If you are planning to do a postgraduate course in management, which is the qualifying exam best suited for you? GMAT or GRE? Arun Jagannathan, Founder and CEO of CrackVerbal, a GMAT & GRE test prep company sheds light on the issue…


If you are planning to pursue your Master's, then you must be wondering whether to take GMAT or GRE. Or, which of them is easier! While both the exams broadly look to serve a similar purpose, getting admission into a Master's program is quite different when it comes to preparation, skills tests, college acceptance and work experience. Before we discuss the difference between GRE and GMAT, let's first look at the similarities between both these tests.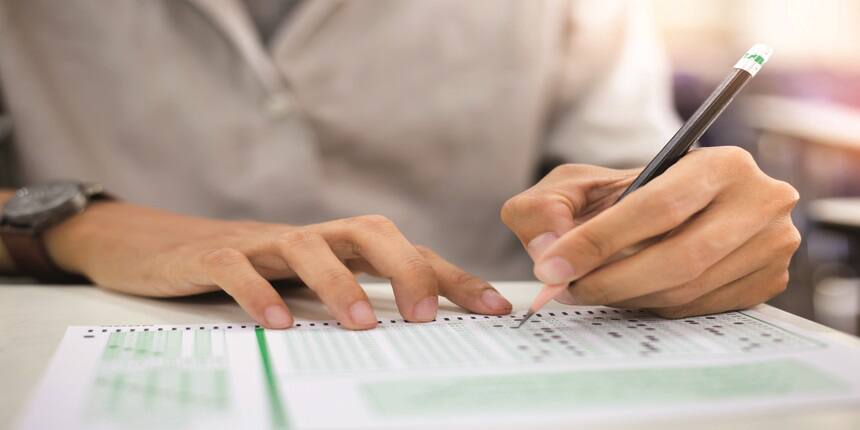 Similarities
Firstly, both GMAT and GRE are computer adaptive tests which means that the tests adapt to the examinee's ability level. Both these exams essentially test your critical thinking, analytical writing, verbal reasoning and quantitative reasoning skills.
Secondly, as both the tests are carried out all year round, you can answer them at any point in time throughout the year based on the availability of dates. Lastly, scores of both the tests are valid for five years. Which means if you answer either of the tests in 2018, then you can apply with the same scores to colleges until 2023. Now let's move on to the two primary differences that you need to be aware of before choosing between GMAT and GRE.
Specialization
If you are planning to specialize in business-related studies, then taking GMAT is definitely a better option as it would give you a wider pool of B-Schools to apply to. 
Even though quite a few B-Schools have started accepting GRE scores, it is still in the nascent stage and less than 15% of B-school applicants apply with their GRE scores. So it is that much tougher for the MBA Admission Committee to compare you with the majority of candidates who have applied with a GMAT score.  Most MBA programs still see GMAT as a more proven indicator to gauge a student's ability to succeed in a rigorous MBA program.
If you are planning to apply for an MBA program using your GRE score, make sure your target B-school accepts the GRE score. Even though a lot of colleges do consider both GMAT and GRE scores, they don't necessarily treat them the same way. 
If you haven't made up your mind whether to do an MBA or a Master's degree and have decided to take GRE , then you should be aware that most MBA admission committee members would view the GMAT score as a more positive indicator of a candidate who has thought through his decision to pursue an MBA. Also, if you are planning to work as a consultant or an investment banker post your MBA, then you should know that some of the top firms do ask the candidates for their GMAT scores during the job application.
Indian scenario
If you are planning to do an MBA from India, then you might be curious to know what are the Indian B-Schools that accept GRE and GMAT scores.
There  are a limited number of top Indian B-Schools that accept GRE scores, which include Indian School of Business (ISB), Indian Institute of Management Ahmedabad (PGPX), Indian Institute of Management Raipur, Institute of Management Technology & Indian Institute of Management Bangalore (EPGP).
On the contrary, with the GMAT exam, you can apply to full-time flagship MBA, Master's, PGDM and PhD programs offered by more than 100 top B-Schools in India. An important point to note is that the AICTE recognises only GMAT exam in India and not the GRE. 
So, if you are sure about pursuing an MBA or a Business Master's program, then I would recommend you to go with GMAT. If you are looking particularly for STEM Master's, then you could go with GRE. However, do note that a lot of schools only accept GMAT scores for the STEM programs.  Therefore, I recommend you to check the exam that is preferred by the school for admission.    
Syllabus
While GRE has quantitative reasoning, verbal reasoning and analytical writing sections, GMAT has quantitative reasoning, verbal reasoning, integrated reasoning & analytical writing assessment sections.
The quant concepts tested in both the exams are identical, but the GMAT tests you in depth on the application of the concepts. It is more of a test of reasoning with the math involved while the GRE quant section is heavier on the math and lighter on the reasoning. On the other hand, the GRE verbal section can seem more challenging for non-native English speakers as it tests the contextual meaning of complex words, whereas the GMAT verbal section primarily remains a test of logic rather than a test of English vocabulary.
So, if you are an engineering student, you might be better equipped to handle the GMAT quant section compared to the GRE vocabulary (especially if you aren't the kind who enjoy reading literature novels).
To figure out which test is best suited for you, take a detailed look at the test pattern and syllabus for both. Try out a few sample questions and then decide for yourself which one is easier based on your academic strengths and career goals.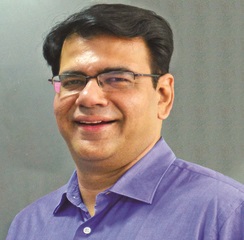 Arun Jagannathan
Founder and CEO, CrackVerbal, GMAT & GRE Test Prep Company