SNAP 2020 Exam - Students Reaction
SNAP 2020 Exam - Students Reaction: Symbiosis International (Deemed University) was conducted SNAP 2020 in computer-based mode on December 20, January 6, and 9, 2021 from 11:00 a.m to 12:00 p.m. Candidates arrived at the SNAP 2020 test centre well ahead of the scheduled time as they had to go through the mandatory checking of documents. None of the candidates were allowed to enter the test centre without the admit card and valid identity proof. Careers360 brings to you SNAP 2020 students' reactions pre and post the exam. Candidates at the test centre shared their experiences about how they prepared for the exam, what is the strategy that they adopted to crack SNAP and post-exam, they will tell us the overall and sectional difficulty level of the entrance test.
Latest update- SNAP result has declared on January 21, 2021. Know all about SNAP 2020 cutoff
Stay up-to date with SNAP News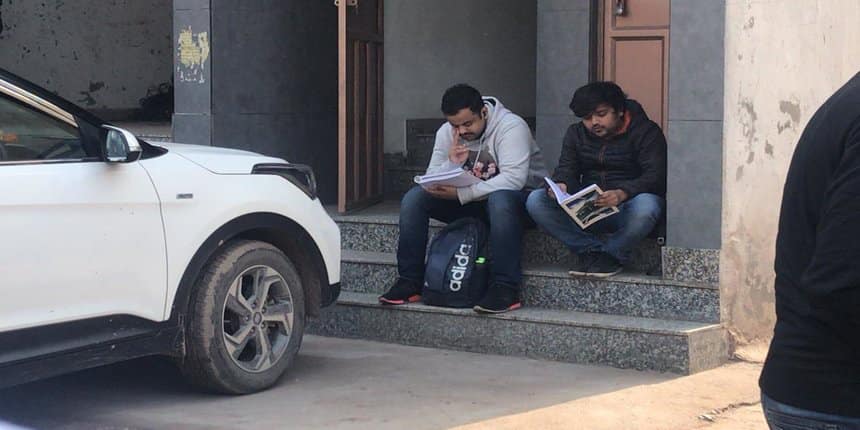 SNAP 2020 - Post Exam Students Reaction
Akshit - "It is my first attempt. I will appear for NMAT 2020. The difficulty level of the exam was moderate. I have attempted 44 questions. According to me, the General English section was easy to moderate, LR was moderate and Quant too was moderate. But there was no reading comprehension in General English."
Dhruv- "The exam was moderate and not very tough and I attempted 42 questions. General English was average, LR and Quant were easy. Previously, I appeared for CAT 2020."
Prince Mahajan - "The exam was easy. For me, LR was a bit difficult but Quant was pretty easy and I could answer 19 questions out of 20. No comprehension was asked and mainly grammar questions were asked. Personally, LR was tough and time taking, so I opted to solve Quant first and then move to General English. When only 10 minutes were left, I solved the LR section. There was a bit of confusion in the General English section as the questions asked were in different places. All the COVID-19 guidelines were followed from the beginning to the end.
Abhishek - The exam was not very difficult and I could complete 50 questions out of 60. For me, Quant was the most difficult section. The others were moderate. There were no glitches and the exam was conducted successfully.
Jhansi- SNAP 2020 was alright, not very difficult. I found General English pretty easy and comparatively Quant was a bit difficult. Everyone was wearing masks and gloves. The hand sanitizers were given from time to time.
SNAP 2020 - Pre Exam Students Reaction
Avil Bansal- My preparation for SNAP 2020 is alright but there will be issues related to the time. Since there was a reduction in the time duration in CAT 2020, I am a bit frightened that the time will slip out of the hands pretty quickly. My strategy for giving SNAP 2020 is to quickly answer as many questions as possible, for say 35 to 40 questions. I have given CAT before, will appear for XAT 2021, TISSNET 2020, etc. I am preferring the Symbiosis International (Deemed) University or a good institute via CAT. I am also looking for institutes in Mumbai.
Arvind- I have prepared well for the entrance exam but I feel the SNAP 2020 exam will be a bit difficult since CAT 2020 was moderately difficult too. The time duration for SNAP 2020 has decreased, the speed to answer the questions has to increase otherwise I will be left with unanswered questions. My desired institute is Symbiosis Pune only, but I need to have a high score for the same, so let us see.
SNAP 2020 - Pre Exam Student Reaction#snap2020 #snap pic.twitter.com/pO5xJS9PKT

— Careers360 (@careers360) December 20, 2020
Aviral Agarwal- In the past too, the exam pattern of SNAP has been comparatively easier than CAT. So as per the mock tests of SNAP that I have given, I am supposing that the exam will be easier too, rest is the time management that has to be taken care of. I have appeared for CAT 2020, will appear for XAT 2021 exam and IIFT 2021. My high preference goes to Symbiosis International (Deemed) University and SCMHRD, Pune.
Partha Sarathi -I am from Odisha. I have been preparing for SNAP 2020 for the last 3 months. I have given CAT 2020 and will give XAT 2021 in the near future. I am supposing that the difficulty level of the exam will be moderate.
The time duration of CAT 2020 was less too because of which the difficulty level seemed a bit higher for me, but in the end, it all depends upon how one has prepared for the exam. My strategy is to answer as many questions as I can in less time.I am hoping to get into the SIU.
Ridhi Kumari- I have been preparing for SNAP 2020 for the past 5 months. My SNAP preparation is good enough as per my mock results. Due to exclusion of the General Awareness section and Special question, I am feeling more confident and hoping to do well in the exam.
Radhika- I am looking forward to SNAP 2020 since the duration of the exam has been reduced so it will be less stressful. Moreover, I am aiming to score well in the very first attempt. If I do not do well, it is then only that I will take a second attempt.
Suraj- This is my second attempt in SNAP. I did not score well last year. Since the exam pattern has been eased out for this year, I am hoping to score well.
Questions related to SNAP
Showing 900 out of 900 Questions