How to Prepare for TS ICET 2021 Exam's Analytical Ability?
How to Prepare for TS ICET 2021 Exam's Analytical Ability? - If you are planning to take admission in top colleges of Telangana state, then clearing TS ICET 2021 is a must. The Analytical Ability section of TS ICET 2021 aims to judge a candidate's ability od observing, researching as well as interpreting a subject in order to develop complex solutions and ideas.

But the question that baffles candidates is how to prepare for TS ICET 2021 exam's analytical ability? Well, the very first step of preparing for this section of TS ICET 2021 would be to stay observant. Careers360 brings a complete guide and expert tips on how to prepare for TS ICET 2021 exam's analytical ability? Along with that we shall also discuss the exam pattern and marking scheme of the analytical ability section and major topics asked for polishing the candidate's current preparation level. TS ICET is a state-level entrance exam which is conducted by Kakatiya University on behalf of TSCHE. TS ICET 2021 exam is going to be held on August 19 and 20, 2021.
Stay up-to date with TSICET News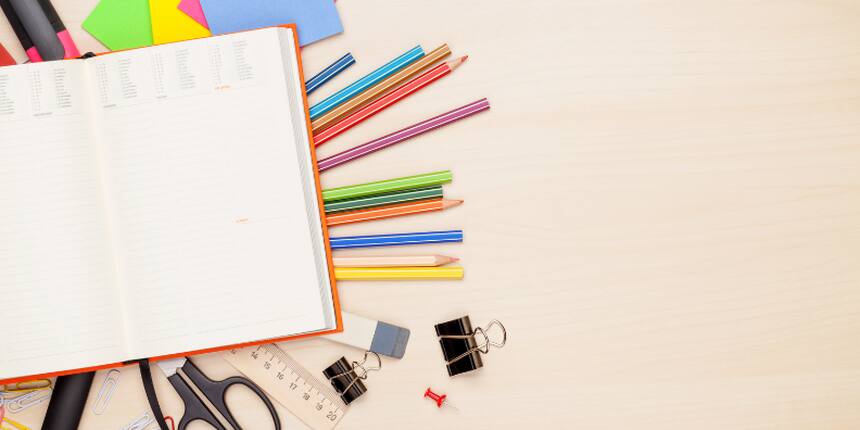 Ongoing MBA Admission 2021
TS ICET Exam Pattern 2021 - Analytical Ability Section
Before starting the preparation for the analytical ability section, candidates must note down points regarding the TS ICET 2021 exam pattern. The analytical ability section carries a total of 75 marks and will be further subdivided into two parts i.e. data sufficiency and problem-solving.
The major benefit of this section is that the questions asked are usually logic-based and relatively less time-consuming than the other two sections i.e. mathematical ability and communication ability.
Exam Pattern of TS ICET 2021:
Particulars

Details

Division

Data Sufficiency

Problem Solving

Type of questions

MCQs

Number of questions

75

Time restriction

There will be no time restriction in solving question of analytical ability section

Negative marking

No negative marking

Marking scheme

One mark will be awarded for each correct answer
Division of How to Prepare for TS ICET 2021 Exam's Analytical Ability?
Experts having knowledge of TS ICET 2021 say that candidates having analytical skills find it easier to deconstruct information into smaller categories/parts in order to draw conclusions from the given question/information. As per the TS ICET syllabus 2021, this section will have questions from two different aspects which are given below -
Data Sufficiency - In these types of questions, candidates are given two statements and on the basis of their analytical abilities, candidates need to check whether the given data is sufficient or not. If yes, then candidates are required to find a suitable answer. Candidates need to critically evaluate the given statements/data and answer accordingly.
Tips on how to prepare for Data Sufficiency -
Do not panic because of the length of questions. Rather, read the question carefully in one go and figure out the answer.

Check out the conditions that satisfy the requirements given in the question and analyze your answer.

Reading the question carefully is a must in order to find out the correct answer.

Do not guess any answers
Problem Solving - It is a technique of solving questions on the basis of identification, prioritizing, and finding the correct alternative. Hypothetical and real-life, both types of problems could be asked hence candidates should prepare for both.
Tips on how to prepare for Problem Solving -
Questions pertaining to topics like sequences and series, tables, graphs, Venn diagrams, coding, decoding, calendar problems, notation interpretation are usually asked. Hence, practice more of these questions.

Try to figure out the common pattern while solving these type of questions

TS ICET 2021 exam will also have passages to be analyzed related to data.

Some of the topics that are usually asked include clock problems, blood relationships, seating arrangements, symbol interpretation, and schedules.
Quick Links -
TS ICET Preparation Tips, Strategy and Guide
List of Colleges Accepting TS ICET Scores
Tips on How to Prepare for TS ICET 2021 Exam's Analytical Ability
Clear concepts
One of the major tips on the TS ICET 2021 Exam's Analytical Ability is that in the initial days of preparation candidates should focus on having a deeper conceptual knowledge. Do not rely on guess works at all. Better be prepared than sorry. Since Kakatiya University will provide the official TS ICET syllabus 2021, candidates are requested to go through each topic of the analytical ability section for better understanding.
Draw Charts / Write down the explanation
Do not rely on mind-solving. At the time of preparing or solving questions, try to give an explanation and make charts/diagrams for better understanding. This will help in reduced average solving time. Apart from that any confusion during later stages can also be avoided. In the case of passages, head out the main content and then find the answer. Initially, this technique of drawing charts or writing down the explanation will help in better analysis.
Use the Internet
In case candidates are finding any particular topic difficult or out of the league, they can join the social media study groups and ask their queries. Some groups are free of cost while some charge some amount. Search the WWW and try understanding concepts rather than just mugging up the answers to each question.
Time Management
Preparation of at least 2 hours on a daily basis is a must for the analytical ability section of TS ICET 2021. Although, there is no sectional time foundation on TS ICET section solving, yet it is advisable to keep note of the time. Mark the average time of solving each question and also note if the answer marked is correct.
Give Mock
To gauge the preparation level, one of the best ways is to give mock tests. Kakatiya University will also provide the official TS ICET mock test 2021. Candidates can have a complete idea of the type of questions asked in this section and gauge the strategies that are to be formed/revised.
TS ICET Sample Paper
To find out the type of questions asked and enhance the analytical skills, candidates are requested to attempt questions from TS ICET sample paper 2021. Mark the questions/ highlight questions belonging to the same category/topic and practice those topics. Solving more and more questions accurately will also help in building up the confidence level.
Top MBA Entrance Exams
Questions related to TSICET
Showing 2186 out of 2186 Questions