AP ICET Preparation 2020 - Know 10 Tips, Tricks & Strategies
AP ICET Preparation 2020 - Know 10 Tips, Tricks & Strategies: As AP ICET 2020 was around the corner and the candidates had rolled up their sleeves to prepare for the exam. AP ICET 2020 was conducted to test the candidate's systematic ability to use verbal and mathematical skills and to assess their aptitude for admission into the MBA programme. Candidates had to go through the instructions very carefully at the time of the exam and have to check the eligibility criteria of AP ICET 2020. They had to carefully read all the questions before choosing the correct answer. The questions in AP ICET 2020 was asked in a type of the multiple-choice. AP ICET is a state-level entrance exam which is conducted by the Sri Venkateswara University on behalf of APSCHE. In this article by Careers360, we bring you the preparation tips, tricks and strategies for AP ICET 2020, the important dates and frequently asked questions related to AP ICET 2020.
Latest: Along with final answer key, Sri Venkateswara University has released the result of AP ICET 2020 on September 25. Also check AP ICET 2020 cutoff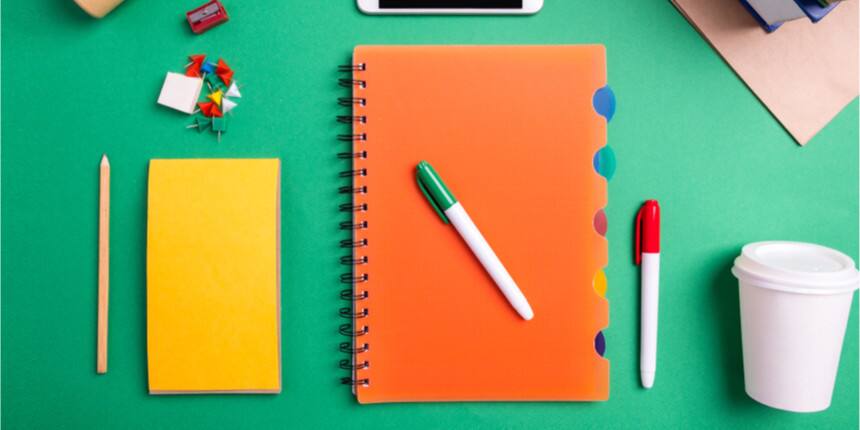 Important Dates: AP ICET 2020
Candidates can check the important dates of AP ICET 2020 to know about the AP ICET 2020 events.
AP ICET Exam Dates 2020
| | |
| --- | --- |
| Events | Dates |
| Last Date to Apply for AP ICET 2020 (without late fee) | June 15, 2020 |
| Last date to fill AP ICET 2020 application form with late fee of Rs. 2000 (+Rs. 500 registration fee) | June 30, 2020 |
| Last date to fill AP ICET 2020 application form with late fee of Rs. 5000 (+Rs. 500 registration fee) | July 11, 2020 |
| Last date to fill AP ICET 2020 application form with late fee of Rs. 10,000 (+Rs. 500 registration fee) | September 5, 2020 |
| Last Date for Correction of Online Application | July 10-13, 2020 |
| AP ICET 2020 Hall Ticket Download | September 3, 2020 |
| AP ICET 2020 | September 10 and 11, 2020 |
AP ICET 2020: Preparation Tips, Tricks and Strategies
Preparing for any entrance exam needs a plan and strategy. Having a strategy means the candidate will easily cope with any kind of stress, like the last-minute stress that almost every candidate faces a day before the exam. Continue reading to know the preparation tips to prepare for AP ICET 2020.
Keep a calm mind
Before you do anything, it is important for you to have a calm mind. Having a calm mind will help you in understanding things better and will help you in strategizing better. Planning in a hurry or worry will create a mess and it will become difficult to even prep up for the easier things.
Plan your preparation
Planning is an important part of preparation tips for AP ICET 2020. You have to make sure that you have prepared for each section in an organized way rather than in a complex manner. Planning in an organized manner will help you solve the questions in a smooth way and you will avoid any unwanted hubbubs.
Keep a track of time
Time is very important for literally any aspect of your life and AP ICET 2020 will not be stranger to it. The entrance exam will be of 2 hours and 30 minutes and will have 200 questions in it. You will be required to keep a track of time when you practise so that you will know where you are taking more or less time so that you could divide your time for each question accordingly.
Solve various sample papers, mock tests and question papers
One of the best ways to prepare for the exam is to solve different kinds of AP ICET 2020 question papers, mock tests and sample papers. By doing so, you will get an insight into the exam pattern, syllabus and the types of questions that will be asked in AP ICET 2020.
Check the best books of AP ICET 2020 for preparation
Another way to prepare for AP ICET 2020 is to check out the best books which are easily available in the book stores or online and there are different books for each section. Do not study from too many books as it might lead to chaos and confusion. Hence study from a few best books and this is an important part of AP ICET preparation strategy.
Prepare flashcards
Flashcards are quite helpful when it comes to preparation. You can create flashcards and they will prove to be beneficial towards the fag end of the preparation of AP ICET 2020. When one is revising they need to simply flip through the flashcards and not study from the books.
Revise
Practise makes a man perfect and so does the revision. Revise from time to time so that you are left with no doubt. Try to revise after whatever you have studied on a regular basis. This will help you to recall the concepts and other important things and enable you to answer the questions in the various sections of AP ICET 2020 without any difficulty.
Stay healthy and fit
Another important aspect is to stay fit and healthy. A lot of students neglect their health in order to study more, which is completely wrong. You should get 8 hours of sleep every night, drink plenty of water and eat good food. Avoid junk food at this time and eat more and more salads and homemade food.
Don't study new topics in the last minute
There might be a time when you have missed a topic two days before the exam. But studying the new topic will make you nervous and it is likely that you might get confused. Instead, leave that particular topic and revise the ones about which you are more confident.
Keep everything ready
It is quite common for the candidates to forget a thing or two at home whilst rushing for the exam centre. To avoid such stress, make sure that you have kept everything ready a night before the exam day.
Frequently Asked Question (FAQs) - AP ICET Preparation 2020 - Know 10 Tips, Tricks & Strategies
Question: How many sections are there in AP ICET 2020?
Answer:
There are three sections in AP ICET 2020; Section A: Analytical Ability, Section B: Mathematical Ability and Section C: Communication Ability.
Question: In how many sessions will AP ICET 2020 be conducted?
Answer:
AP ICET 2020 will be conducted in two sessions, i.e., 10:00 AM to 12:30 PM and 02:30 PM to 05:00 PM
Question: What is the medium of AP ICET 2020?
Answer:
For Section C it will only be English and for Section A and Section B English and Telugu.
Questions related to APICET
Showing 2182 out of 2182 Questions