General MBA vs Specialized MBA
Careers360 spoke to three academics to know what they have to say on whether an MBA aspirant should go for a general MBA or opt for a specialized one. Let's read the expert opinions of Dr. Shailendra Raj Mehta, Prof. Atish Chattopadhyay, and Dr. Shivganesh Bhargava.
Dr. Shailendra Raj Mehta,
Director,  MICA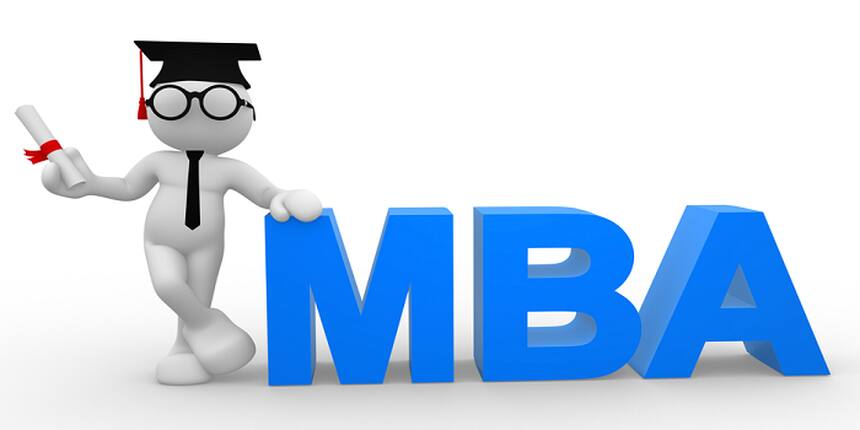 Specialized programmes can have distinctive USPs
There has been a tectonic shift in the needs and requirements of the industry in the last decade or so. Domain specialists with advanced skills are consistently in demand and hence there is a need for more specialised B-Schools which provide a holistic learning by balancing the right and the left brain.
In specialised programmes, you can add distinctive USPs since you have the flexibility of not having a one size fits all approach. For example, one unique aspect in MICA's PGDM Programme is our Rural Immersion Programme. About 70 percent of India lives in rural areas - no brand can ignore that kind of market potential. MICAns spend two weeks in various villages across India understanding a different consumer mindset altogether. This experience also gives them a more rounded development.
At MICA our focus is on a holistic understanding of Business – from Ideation, Prototyping, Product Management, Strategic Branding, Sales & Distribution Management along with subjects of contemporary relevance such as Digital, Data, Semiotics and Consumer Behaviour. In the Second Year, students choose a specialisation - these are unique to MICA; Advertising & Brand Management, Digital Communication Management, Marketing Analytics, Media & Entertainment Management, Development Management & Social Enterprise. Regardless of whichever field the students choose, they spend the second year learning about the interconnections of these fields. These intersections and customization of courses spanning Humanities, Management and Arts is not possible in a general B-School.
Furthermore, the positioning as a niche specialized school ensures a more balanced mix of students. For example at MICA, we have consistently had close to 50 percent females in our PGDM-C programme and also we have a significantly higher percentage of non-engineers in the batch (45 percent in 2017-19 batch).
The industry has been very receptive to our programme since inception and MICA has reported 100 percent placement year after year. Organizations come to the campus to recruit for some of the most exciting and fulfilling job profiles. In 2017, the largest intake was from Digital, Media and E-Commerce industries, closely followed by Retail, Internet & Technology, IT/ITES, FMCG/FMCD, Advertising and Market Research & Analytics.
Government and Public Sector made their presence felt, as did companies from sectors of BFSI, Education, Travel &Transport, Telecom and Cognizant Consulting Interactive continued as the largest recruiter, followed by Google, Amazon, GroupM and others. Some new names on campus included IBM Interactive, Snapdeal, Berger Paints, Target Inc., Biocon, Grey Worldwide, Reliance Jio, Future Group, Yes Bank, Max Life, Del Monte Foods, Propaganda India, Uber, among others.
A B-School's contribution to a student's life extends well beyond academic rigour and promising career opportunities. It is those unique learning moments, the peer interactions and the in-house intellectual capital that drives success. By virtue of their domain knowledge and guidance of faculty, students at MICA have consistently done well in very competitive B-School competitions like Mahindra War Room, RB Mavericks, Colgate Transcend, Titan Elevate and many others. Also, since we are a niche B-School with a small batch-size, the various committees at MICA are completely student run, and provide exposure to aspects like theatre, Public Relations, Alumni Engagement and Entrepreneurship. Sports have always been of immense importance at MICA – there is something in it for everyone, and it serves as a constant reminder to push oneself. The annual marketing fest, MICANVAS has had the privilege of hosting some of the most talented performers consistently, year after year. And finally, the Cultural Committee at MICA ensures that MICA feels like home for every student. MICA is something that needs to be experienced to be understood. It is impossible to recreate (in a generic B-School) what MICA offers i.e., it is a School of Ideas. MICA is the perfect blend of intuition and analysis, of left brain and right brain, of creativity and rigour, of out of the box and disciplined thinking and of ideas and execution.
MICA is barely 25 years old but its graduates have already found themselves in positions of authority, leadership and impact in organizations around the world.
Prof. Atish Chattopadhyay,
Director, IMT Ghaziabad
What kind of MBA is better and why?
Times are changing and more and more organisations are looking for management graduates at various levels. In some cases a management degree has almost become an entry-level qualification. The question is what kind of MBA is better and why?
MBA originally is a general management programme. Internationally, it is a trend that an individual pursues MBA only after a few years of professional experience. However, in India, fresh graduates or those with limited experience (less than three years) comprise a sizeable chunk of the class in any good management school offering a two-year MBA.
For the first job, specialised knowledge and technical skills are very important. As one moves up the ladder, one needs to have a holistic view of business, and therefore, a general MBA becomes relevant for a leadership role. To put it simply, technical skills play a significant role in the initial years of one's career, but, as an individual grows up to assume a leadership role, people skills outweigh the technical or specialised skills.
Most of the initial employment is based on specialised skills. And if that is the case, a specialised MBA (or specialised masters in management) is probably more suited for a fresher. The areas in which a specialised MBA can be of value are Marketing, Analytics, Finance and Banking, Supply Chain Management among others. Also, one foresees increased demand for sector specific specialised programs in areas like Infrastructure and Real Estate, Petroleum, Telecom, Retail, Textile, Hospitality and Tourism, Healthcare, among others.)
If you look globally, you will find some of the very interesting specialised programmes in Biosciences, Museum Leadership, Horse Racing, Sustainable Energy and Environment, CyberSecurity and Corporate Innovation Management. As far as the industry is concerned, there is a need for both generalists and specialists. However, a lot depends at what is the level of requirement and for what role. For some specific role which requires technical knowledge particularly in a functional area, a specialist with required skills will be more suitable. In roles which require people skills and interdisciplinary understanding of various functions a general MBA is more desirable. However, do remember that such general management roles are available only after the individual has acquired substantial experience in a functional role.
Having said that, it appears, that going forward, more and more fresh graduates may opt for a specialised management qualification (internationally known as the specialised MS or Masters), while an experienced professional may seek a general management program (popularly referred to as general MBA). This may not imply the necessity of pursuing two separate MBAs but rather constant learning and skill upgradation to remain relevant. The B-Schools may need to reorient their programs and offering to cater to these changing needs.
For MBA aspirants, my message is that you need to select a profession or specialization of your choice, which is based on your strengths and liking, and avoid two things - the trap of peer pressure and herd mentality.
You should choose a B-School based on its mission, the strength of its curriculum, pedagogy and industry integration and whether it serves your purpose or not. As you prepare and appear for the selection process, my only suggestion is: "Be yourself". At the same time, aim to make a difference to the society at large. Every B-School is looking for the right student as keenly as you are looking for the right institution.
Dr. Shivganesh Bhargava,
Head, Shailesh J. Mehta School of Management, IIT Bombay
Due to the current market trend, both general and specialised MBAs are crucial
A young graduate may not be interested to have specialization at all and therefore, having specialized programme has its own merits to begin the career. However, all leading business schools' course curriculum emphasizes on having knowledge of all core areas/functions of management and allows students to opt for courses that will add value in the profession.
One should remember that specialized programmes are market dependent and thus, exposure of general management should not be compromised as that will always facilitate the journey towards becoming a business leader.
School of Management, IIT Bombay, emphasizes on providing base of general management and gives options to the students to choose courses of their interest and expertise in the fields such as technology, marketing, finance, operations, strategy and HR Management, International business, analytics and business development. Such courses are referred as the elective and are very much in global market demand. On the basis of credits they earn towards completing the courses, students claim their specialization. This model has worked well with us and we will continue with the same, based on the positive feedback from all stakeholders.
My stand is that since interest of the students and demand of market are important in this profession, therefore both general and specialization are complimentary. Business schools must orient themselves to groom students as effective manager moving towards leading the business. Our school is well aware of the fact that there will be career opportunities. We are well aware of the fact that career opportunities will be there always in the market if the product going out from the School is enriched with the knowledge as well as expertise in applying it effectively.