Whither research in management schools?
India's management institutions have a long way to go if they are to catch up with world class institutions in academic and management research. Dr. Debapratim Purkayastha, Dean (Case Research Center) of ICFAI Business School Hyderabad takes a critical look at the current status and what needs to be done....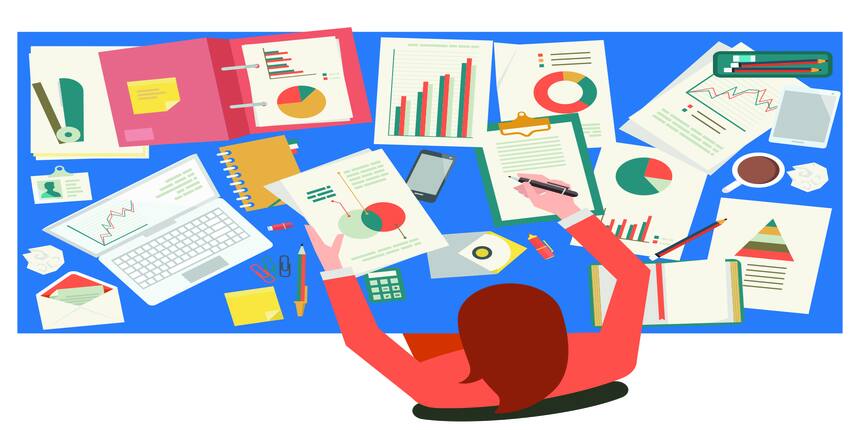 Research has always been viewed as a critical activity for a management school as it helps improve teaching by enabling the faculty members to effectively develop curricula and course content, and increase the intellectual capital of the institution as well as its reputation. An institution's strength in research lays a solid foundation for teaching and consultancy. Without a sound research base, management schools risk losing their relevance, utility and legitimacy. However, the stakeholders, including policy makers, students and practitioners in India, did not value research enough to put sufficient emphasis on it. What's more -- issues such as lack of funding, infrastructure, data and quality benchmarks have also posed major impediments for research in India.
Dismal state of research
Many people have lamented the dismal state of research in management schools in India. Notably in 2011, the then Environment Minister of India, Jairam Ramesh, went to the extent of saying that the premier institutions of India such as the IITs and IIMs were not world-class but "excellent because of the quality of students not because of quality of faculty research."  Earlier in that year, educator Nirmalya Kumar, who was then at London Business School, pointed out the gloomy state of management research in India. In his study, for the period between 1990 and 2009, he could find only 108 unique articles being published in a widely-accepted list of 40 journals that the Financial Times uses for ranking research at business schools in its annual global MBA rankings. 
Current situation
Cut back to 2018, the situation is not altogether different. While research in management schools in India has witnessed an upswing in recent years, it still has a long way to go. India does have a pool of talented faculty members but they need to be motivated to engage in research. Push from regulatory agencies, accreditation bodies and other ranking and rating organizations have seen to it that there is a bigger emphasis being put on research by institutions. In recent years, both the quantity and quality of research in management schools have increased. This is evident from the increase in number of papers from India being selected for presentations in international conferences and journals, where leading researchers from around the world present their work. These associations have also conducted special regional conferences in India as well.
Research papers
With accreditation bodies and ranking and rating agencies insisting on publications in Scopus and ABDC-listed journals, many institutions in India are now urging their faculty members, even incentivizing them, to publish in these journals. As the popular adage goes "What is measured is what you get," there is a growing trend towards faculty members from India targeting these journals for publication and this has led to an uptick in number of research papers in these journals.  
Though the numbers have increased, it has still not kept pace with countries such as Brazil and China. A vast majority of the research in India is still just empirical in nature. While this in itself is not a problem, the problem lies with papers that lack methodological rigor. The number of times papers from India has been cited in other research work is also well below (30%) the world average.
Research models
While in the short term, the focus on increasing the number of research papers in recognized journals is important, even critical, the model of research followed by management schools in the West are not worth emulating blindly. Management schools in the western countries, despite their high number of publications in reputed journals, have attracted criticism for engaging in rigorous research that is not useful to the students or the practitioners. In a 2005 Harvard Business Review article, University of Southern California business professors Warren Bennis and James O'Toole noted that the management researchers' "regard of their peers is more important than studying what really matters to executives who can put their ideas into practice?"
Citations
It is an open secret that a majority of the academic papers are rarely cited or even read. A huge percentage of the papers published are actually never been even read by anyone other than the authors themselves, the journal editor and the reviewers. In the Humanities, published papers that fail to receive even a single citation is as high as 90 percent. Interestingly, research by M.V. Simkin and V.P. Roychowdhury of University of California at Los Angeles (UCLA) found that "only about 20 percent of citers read the original" paper that they claim as a source in their own paper.
Case research is vital
Management schools should focus on qualitative research and research in pedagogy. Management education is quite different from other disciplines. Case research is vital for management both for theory development as well as for preparation of teaching cases for classroom use. In a 2018 article, Harvard Business School professors Nitin Nohria and Jan W. Rivkin wrote "Comparative case-based research has yielded some of the most influential ideas in business scholarship. Writing cases brings scholars closer to management practice, which increasingly has become a priority among business schools." Development of teaching cases along with comprehensive teaching notes should be given due weightage, as these go a long way in contributing to keeping the curricula and course content relevant. 
A premier accreditation body such as Association to Advance Collegiate Schools of Business (AACSB) has recognized the importance of teaching cases and is looking at ways to recognize management schools for their case research efforts. 
It is high time that case research got its due recognition in disciplines like management, where the application of knowledge is critical to evaluating its impact. Management schools in India, accreditation, ranking and rating bodies in India should also look at ways in which to recognize this form of research. 
Dr. Debapratim Purkayastha
Dean (Case Research Center), ICFAI Business School Hyderabad