S P Jain School of Global Management in Forbes Global Top Ten Ranking
The Global MBA program of S P Jain School of Global Management has been ranked in the Global Top Ten ranking by Forbes for 2015 -16. S P Jain is only Indian B-School to be ranked in this world's top ten ranking.
SP Jain was earlier ranked 11 in Forbes Global Top Ten Ranking for the year 2013-2014. The B-School has been featuring for the fourth time in a row in Forbes' biennial rankings of the world's top business schools.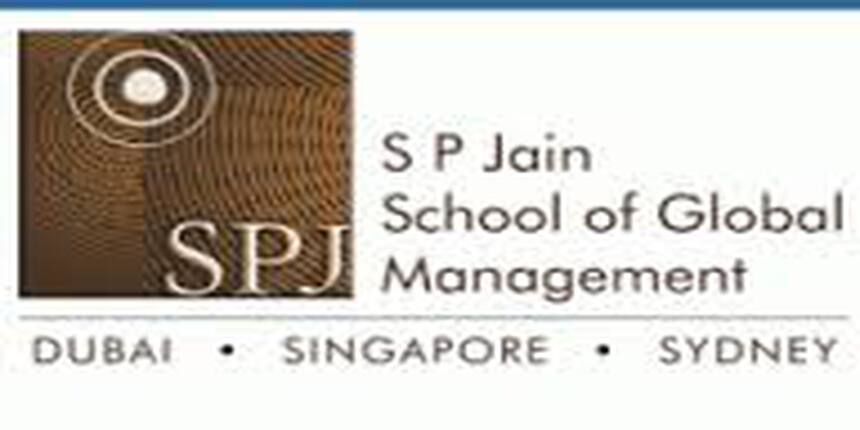 In 2013, Forbes magazine ranked S P Jain's Global MBA program #5 in Asia in its Best International Business Schools Rankings. The same program was ranked twice, in 2011 and 2012, by the Financial Times in its Top 100 Global MBA Rankings. 
S P Jain rankings in the regions it operates in are:
| | |
| --- | --- |
| India | #1 |
| Dubai | #1 |
| Singapore | #2 |
| Australia | #1 |
"In the last 5 years of our 11-year old history, we have consistently featured in top rankings by Forbes, Financial Times and Nielsen," says Mr. Nitish Jain, President, S P Jain School of Global Management.
"This is a tribute to the excellent performance of our alumni around the world. We are a young, innovative business school that has reimagined its MBA program to enhance the global employability and mobility of its graduates. Last year alone, we had over 100 graduates placed in countries like Australia, Singapore, Malaysia and the Middle East."
"We believe that this global exposure develops young students in a manner that a single-city campus cannot. Not only does it add vital international experience to their resumes, it also enables them to develop important global skills. These skills have proven to lead to better jobs, salaries and better graduate outcomes."
About the Forbes Top International Business Schools Rankings:
Forbes' biennial ranking of the world's best business schools is based on a survey of the return on investment achieved by graduates from the Class of 2010.
S P Jain business schools has its international campuses in Dubai, Mumbai, Singapore and Sydney, offering Global Master of Business Administration (GMBA) programme.
SP Jain School of Global Management, Dubai Updates and Articles
Dinakaran Balaji, an engineer, pursued his MBA from SP Jain Sc...
25 Sep 2015
SPJSGM announces MGB admissions for 2016 for undergraduate and...
18 Sep 2015